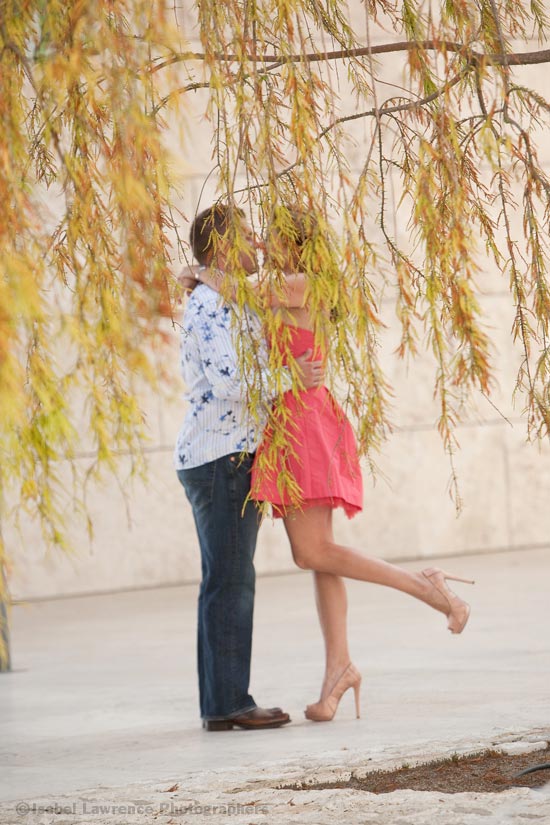 Larry and I have been looking forward to Rod and Heidi's wedding for months. I will fully admit that up until we did this engagement session, a huge reason for our excitement, came from the fact that their wedding is going to take place in Hawaii. Now that we got to spend an afternoon with them however, we've come to realize that even if they were getting married in a landfill, we would be equally jazzed.
Heidi is the kind of girl who while looking utterly stunning, will kick off her shoes and roll around on the grass if that's what it takes to get a great image and you've got to love a guy who suggests that a romp in a fountain would make for a killer shot. If not for the watchful eye of Getty security, some serious splashing and cavorting would have ensued. Their joyous sense of adventure coupled with incredible chemistry made for a ridiculously easy not to mention really really fun engagement session.
Rod and Heidi, we are so pleased that Julie Pryor of Pryor Events brought us together. We are practically jumping out of skins at the thought of photographing you again in Kauai. We hope you love these photographs and look forward to our future collaborations!
Comments Off

on Rod & Heidi at The Getty