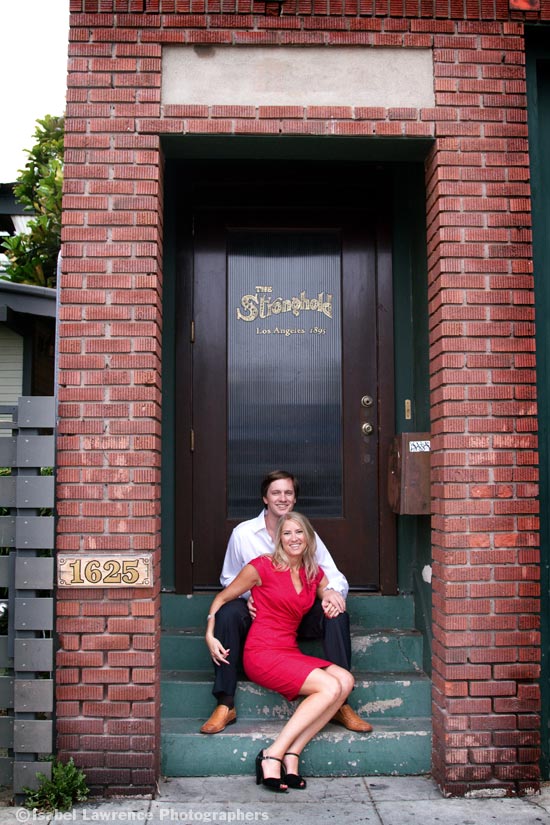 Our goal was to start at one end of Abbot Kinney Blvd. and make our way to Primitivo, the restaurant where Brent and Tracy had their first date. Every few feet, we would encounter a quaint alley or a colorful stoop and have to stop for a few snaps. Brent didn't seem to mind though, he was quite content to take his beautiful fiancée into his arms and shower her with kisses.
In an inspired move, Brent and Tracy brought along a couple of their favorite possessions: a guitar and a treasured book. Of course, a little serenading ensued.
We ended the session as all photo sessions should end… with a delicious meal – in this case at the Dogtowndog hotdog truck. Thanks again guys, for letting us shoot in front of your super cool truck!
It was so much fun getting to know Tracy and Brent better. We can't wait to photograph their wedding at the gorgeous Hideaway Golf Club in La Quinta next year. We know it's going to be just fabulous! All the elements are in place: a great location, the fabulous team at Celebrations of Joy making sure every detail is perfect, and of course, a super cute couple with great chemistry.