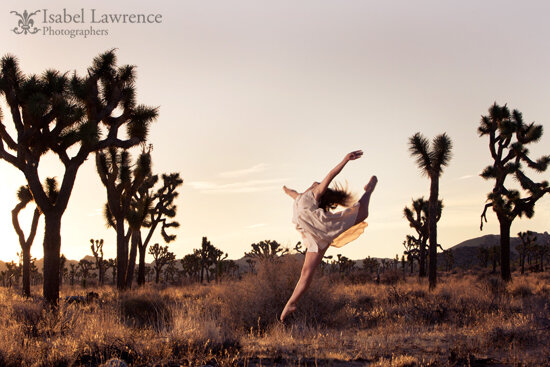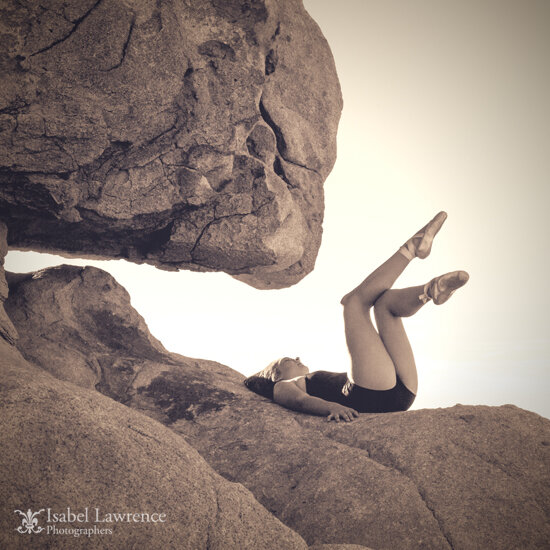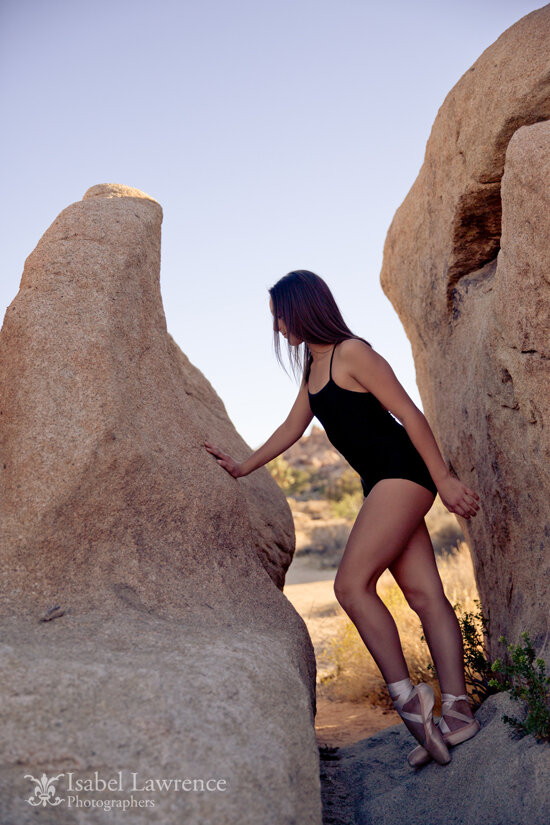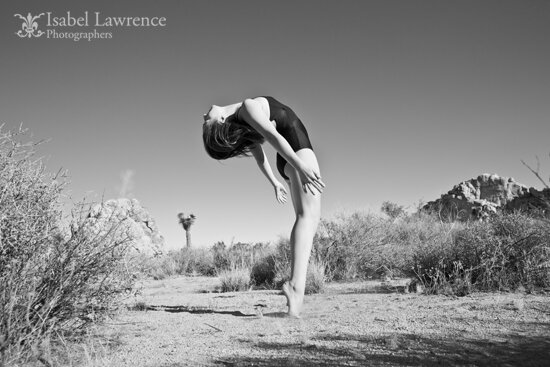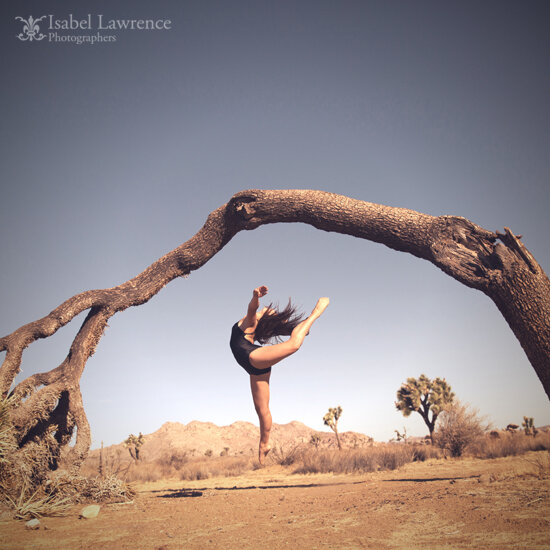 Larry and I did a really fun session over the weekend. Chloe's mom has been a friend of ours for years and we have often talked about doing a photo shoot with her beautiful daughter.
We knew Chloe was an accomplished dancer (and only 12!) so we thought it would be fun to do some dance shots. Since they live near Joshua Tree National Park, we planned on doing the session there.
What we didn't plan on however, was how amazing this young woman turned out to be. Not only was she willing to get up long before the sun came up for our dawn shoot, but she danced her heart out for over two hours! If that were not impressive enough, she did so either barefoot or on pointe shoes on the hot, scrabbly sand. She climbed rocks and lay down amongst the weeds. At one point she casually mentioned she had seen a snake near where we were shooting. For most young girls, that would have been a wrap on the whole deal!
We are so pleased with and proud of these photos. It was truly a collaborative endeavor that could never have happened without Chloe and her mother's considerable efforts. I hope they like the photos as much as we do.