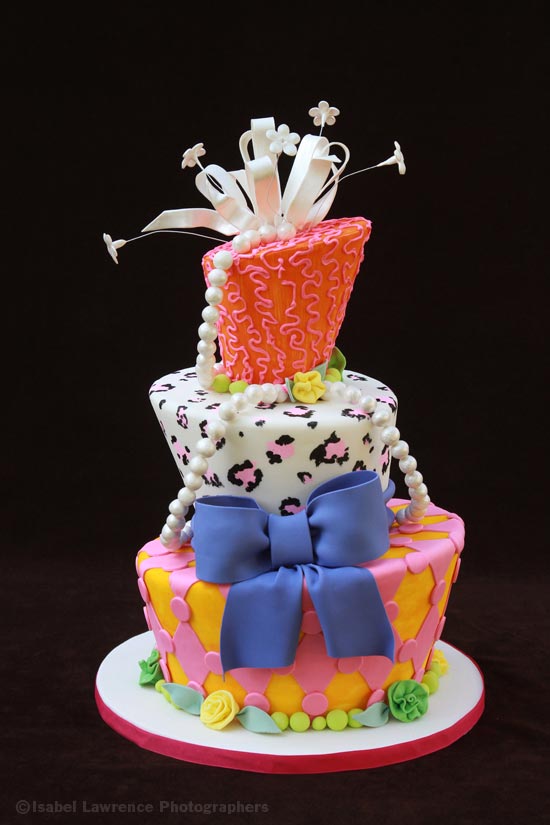 Is it weird that I think I can acquire skills just by watching other people perform them on T.V.?
I know it seems really delusional to think that art or craft can be learned by osmosis and I would certainly never attempt to rewire my living room after a marathon session of This Old House but there are certain things I have always been convinced I could do; the main one being cake decorating.
When I'm not photographing, I love to bake and when I'm too beat from shooting weddings all weekend, I love to plop down on the couch and watch the Food Network, especially those cake challenge shows. Just from watching, I've learned all the proper terms. I know there's a difference between fondant and gum paste, I've learned that the first thing you buy once you win the ten thousand dollars is something called a sheeter and I know never to rely on an air brush machine because it will always fail when you plug it in on national television. See, I'm practically an expert!
Of course cake decorating is equal parts art, science and engineering and takes years to master, but I'm not joking about decorating this cake – I really did do that, with some help.
I have long admired the beautiful cakes that John and his wife Susan create at Cake Crumb in Encino. When I found out they taught workshops in baking and decorating, I jumped at the chance to try my hand at it. I was assured I would learn a ton and that I would have lots of one on one instruction, but when I walked in and saw the demo cake that we would be copying, I almost did an about face and walked right out the door. My decorating experience up to this point (except for the hours parked in front of the boob tube) consisted of piping gingerbread cookies on the occasional Christmas with my little niece and nephew. Often it was impossible to tell my handy work from the 6 year old's – but no matter, I was forging ahead with this lesson.
Luckily, John and Susan could not have been more patient. They broke down each step into little manageable bites. The fancy little blossoms were cranked out quickly and easily under their gentle tutelage and even the big purple bow and sash came together in just a few simple steps. Admittedly, rolling out the fondant and getting it to lay smoothly over the cake form was pretty tricky and getting those diamonds on the bottom layer to line up was making me nutso but overall it came together much more easily and quickly than I would ever have imagined, and this is a testament to John and Susan's teaching skills. It's one thing to be incredible artists, which these two clearly are, but to also be able to communicate and demonstrate in such a clear way is truly amazing to me.
If any of you out there reading this have any interest in cake decorating, or if you are looking for a drop dead gorgeous cake for your next big event, Cake Crumb should be your first and only stop.
Well, now that I've mastered cake decorating, I'm onto my next challenge. Hmm, I watch a lot of Dancing with the Stars…how hard can jitterbugging in three inch heels be?
Comments Off

on Look what I made!