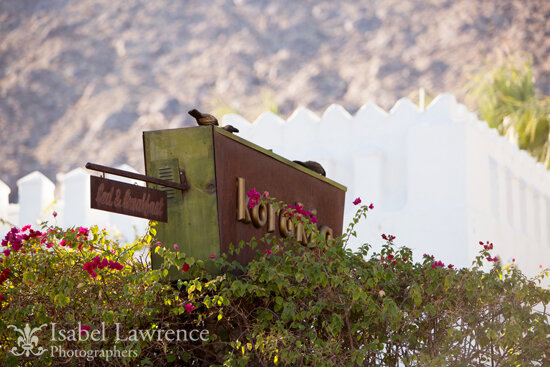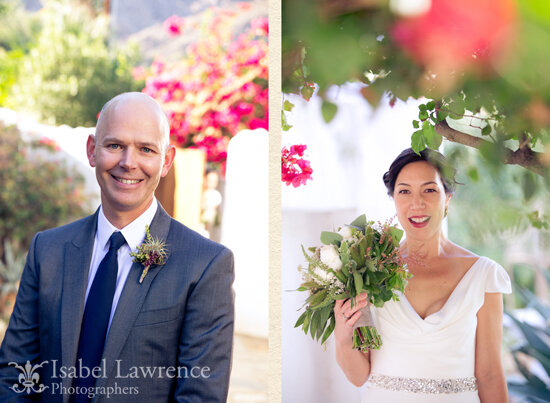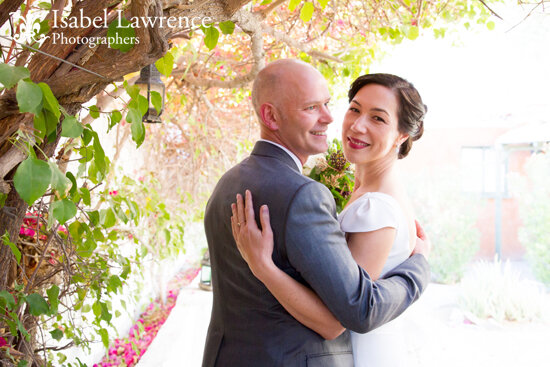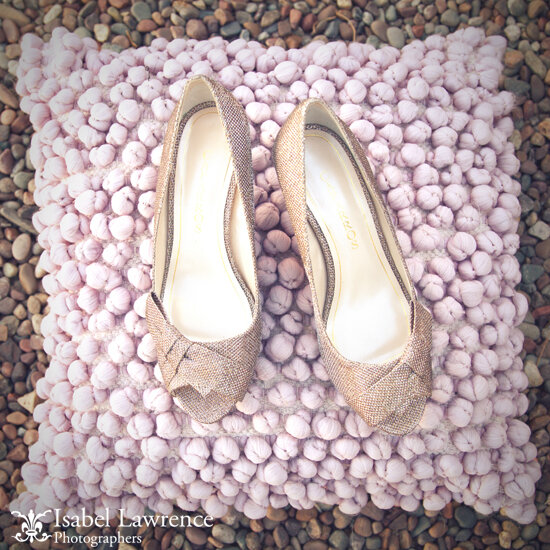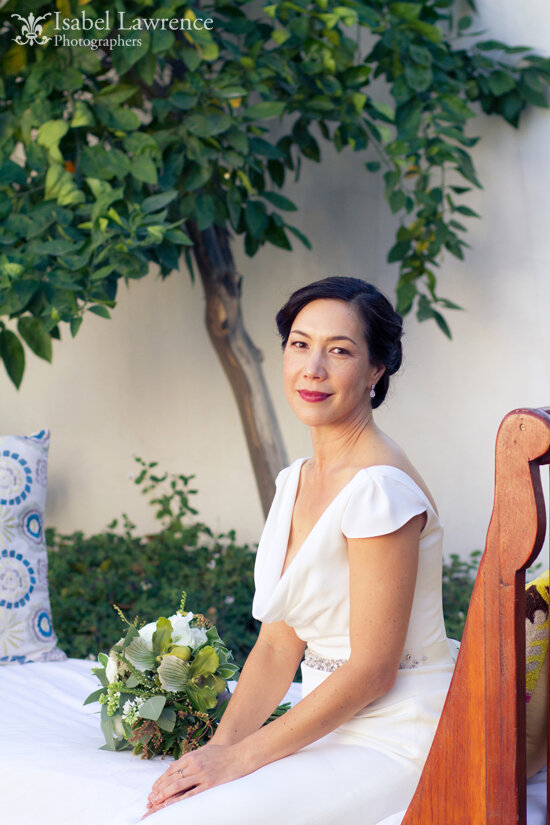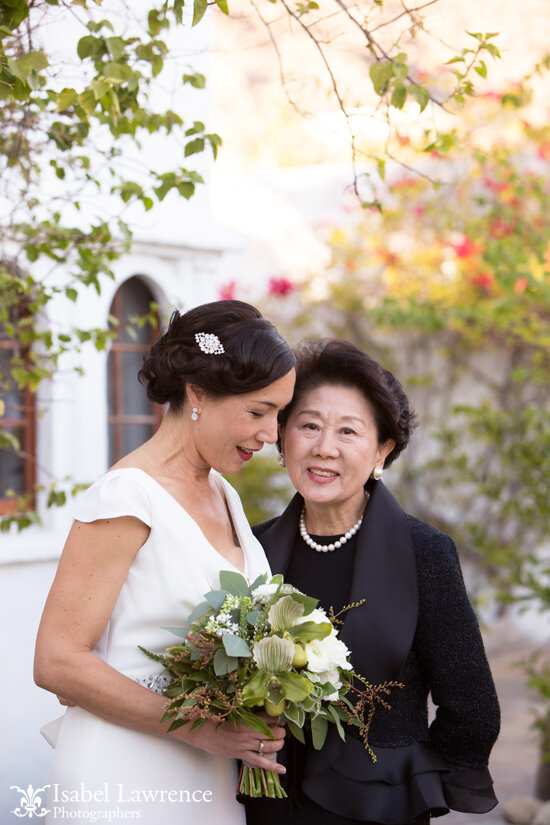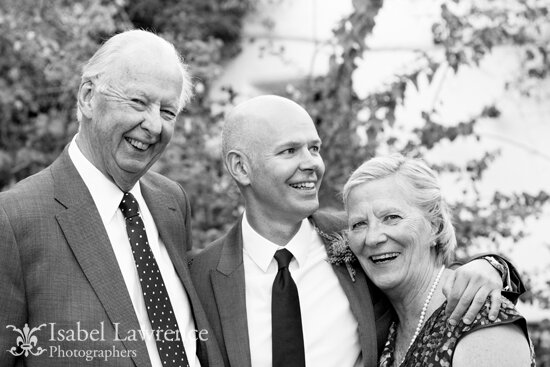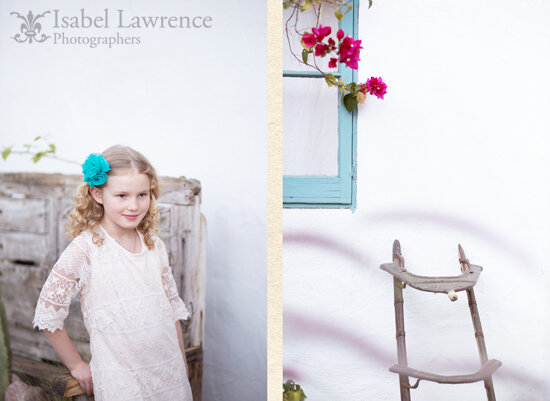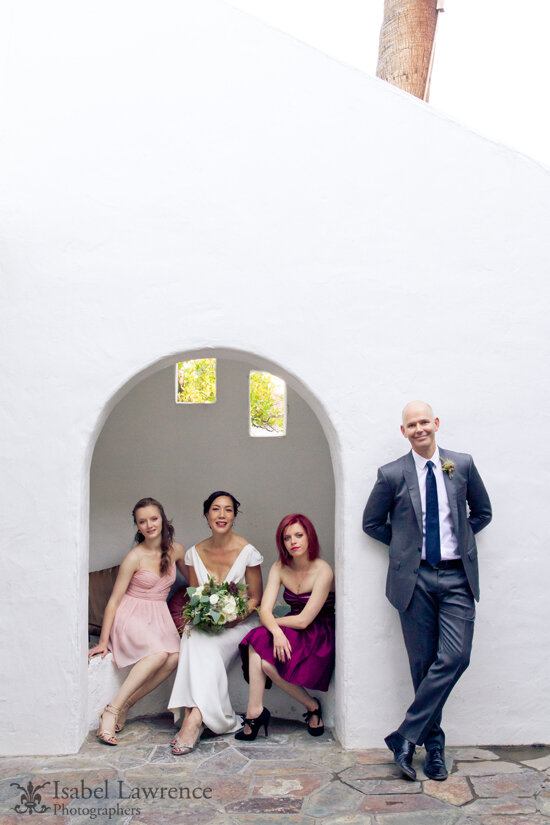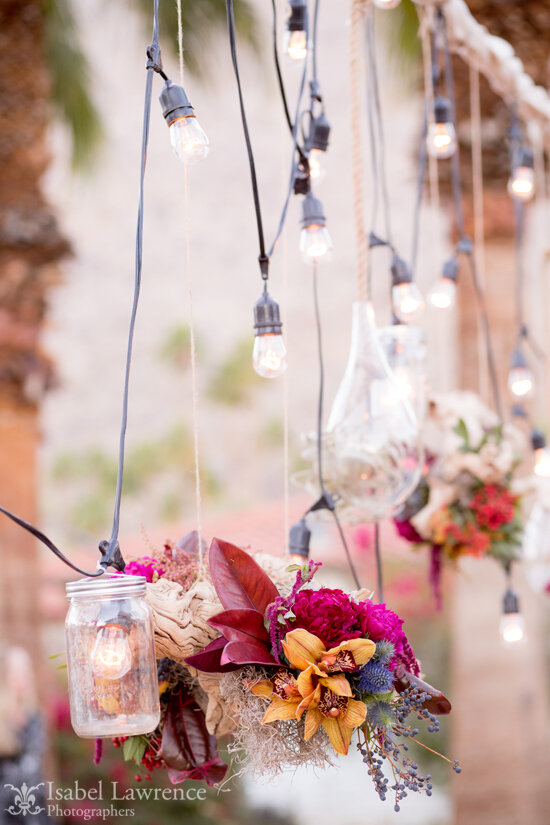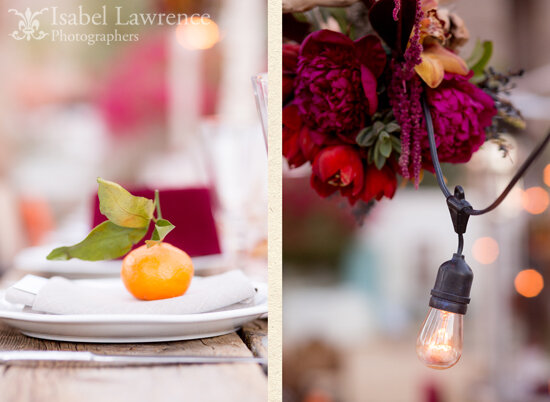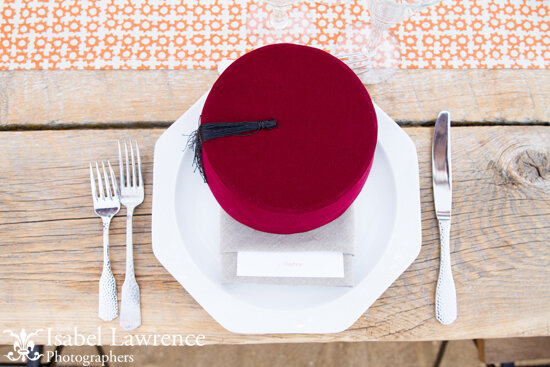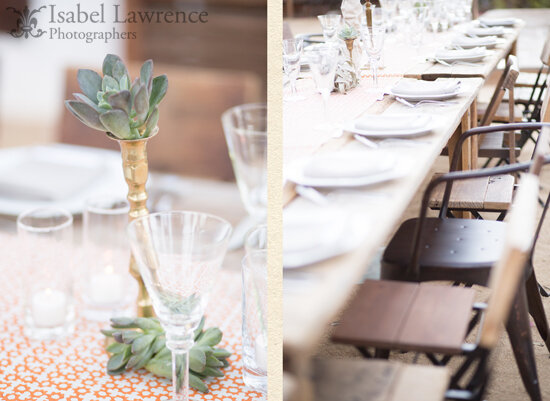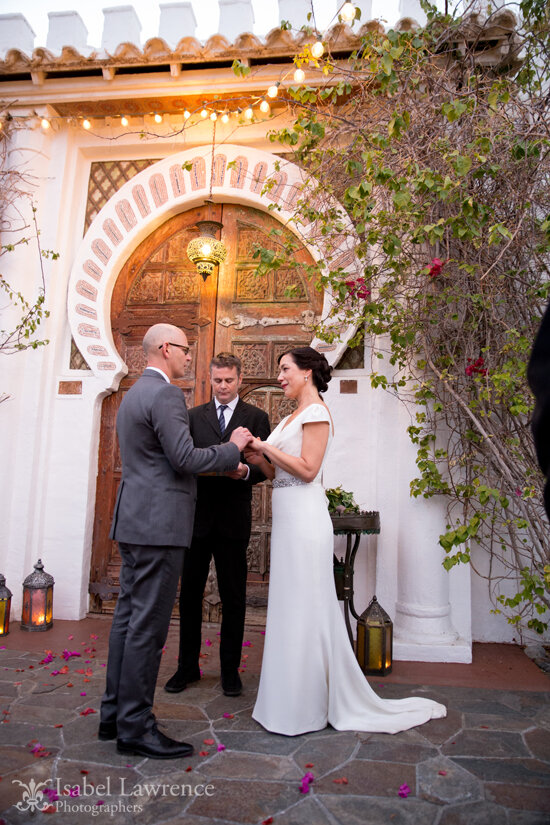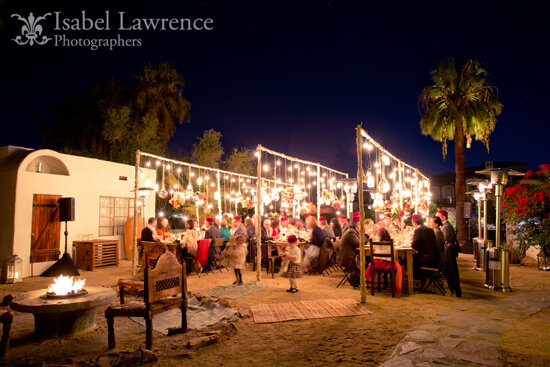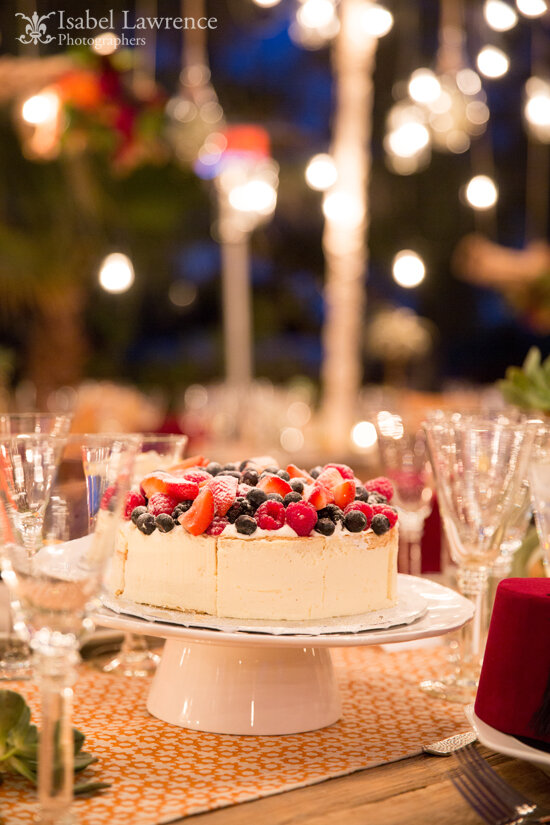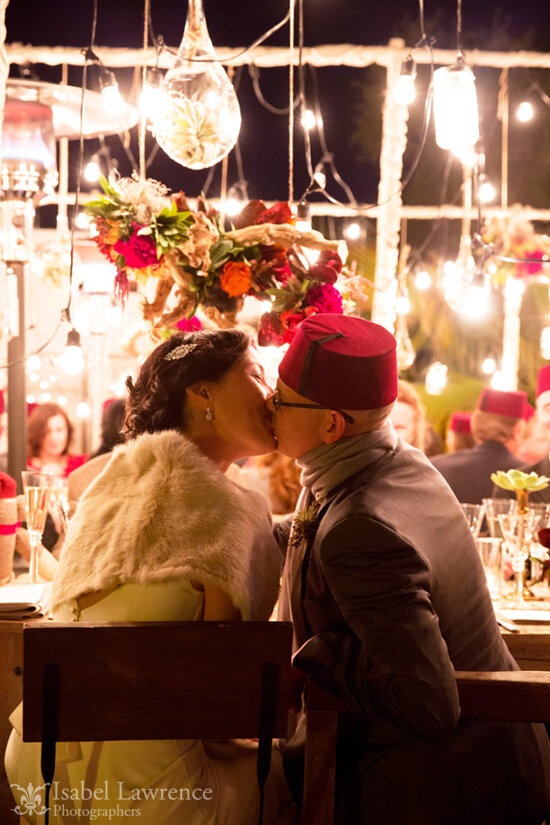 How do you treat your guests to a destination wedding without asking them to update their passports? Start by hosting them at a gorgeously exotic venue like Korakia Pensione in Palm Springs.
Lorissa and Eric are two of the most creative people we've ever had the pleasure of photographing and we are so thrilled that Style Me Pretty chose to feature their fabulous fete!
Their Moroccan themed wedding was a delight to photograph. It was posh while embracing simple, earthy elements. For instance, the centerpieces and lighting that Arrangements Floral Design created were simply out of this world, while the rustic mismatched chairs and wooden tables were reminiscent of a backyard gathering, albeit a very chic one!
Fez hats awaited the gentlemen and the ladies were treated to pashminas and tangerines, a subtle and witty nod to the city of Tangiers.
Individual cheesecakes from Exquisite Desserts stood in for the standard wedding cake and the flower girl basket was filled with blooms from bougainvillea plucked from the property (with permission of course).
I could go and on about this fantastic wedding, (don't even get me started on the beautiful children in attendance and Eric's gorgeous daughters who acted as bridesmaids) but I'll let you head on over to Style Me Pretty for lots more photos and words from Lorissa herself.
Comments Off

on Korakia Pensione, featured on Style Me Pretty