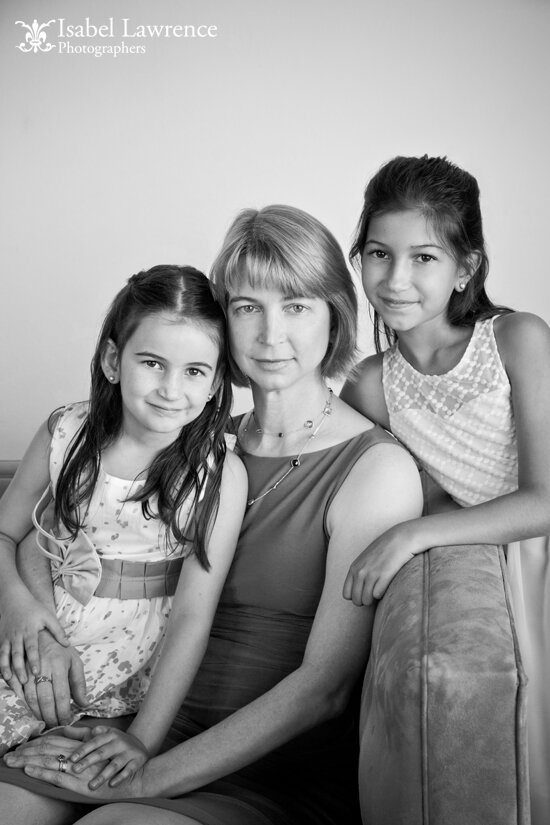 To say we look forward to our yearly session with Emily and her family is a major understatement. Over the years, we have delighted in watching her daughters grow into beautiful, young ladies. Emily and her husband Darius, however, manage to not change a bit!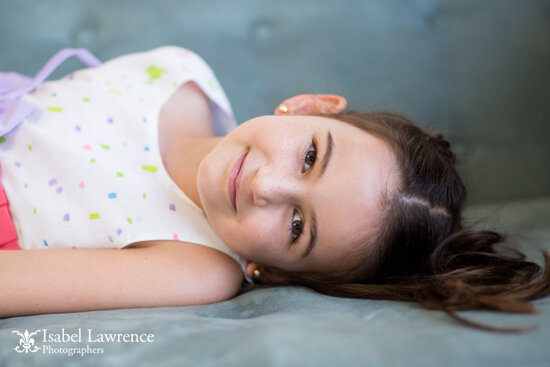 Emily wanted to do this year's session in a studio. What's so nice about this one in downtown L.A. is not only the floor to ceiling windows bathing the space in gorgeous light, but the array of furniture and props at our disposal. Once I spied this turquoise couch, I knew it would make a great backdrop for a portrait of Sanaya.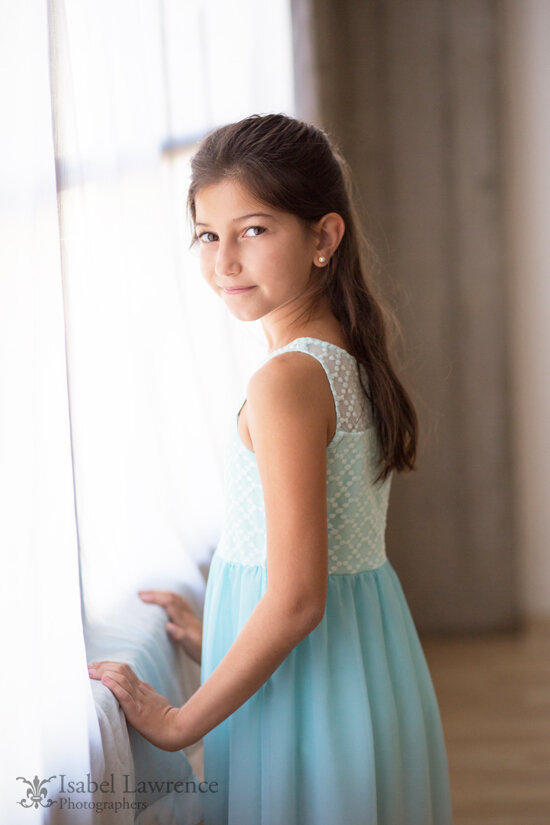 See what I mean about that window light? Anahita looks so angelic.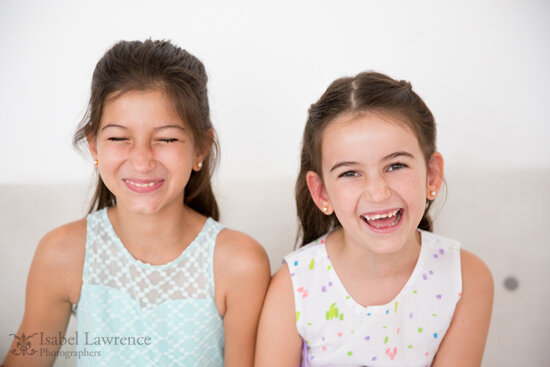 I don't even want to know what Larry was doing behind my back to get this reaction from the girls!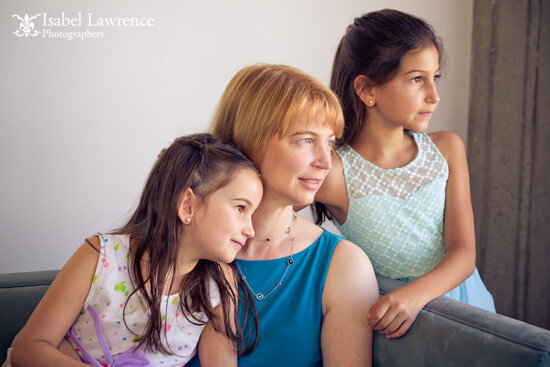 Sanaya and Anahita have clearly inherited their mother's grace and beauty.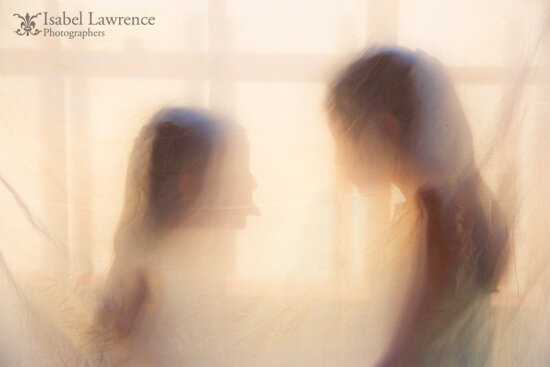 Being a younger sister too, I can relate to this photo.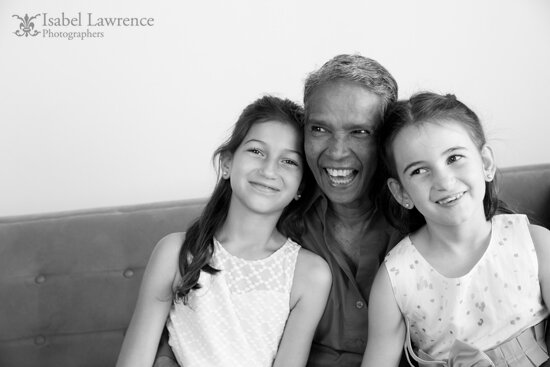 This shoot was especially wonderful because not only were Darius's parents a part of it, but also Jane, his boyhood nanny.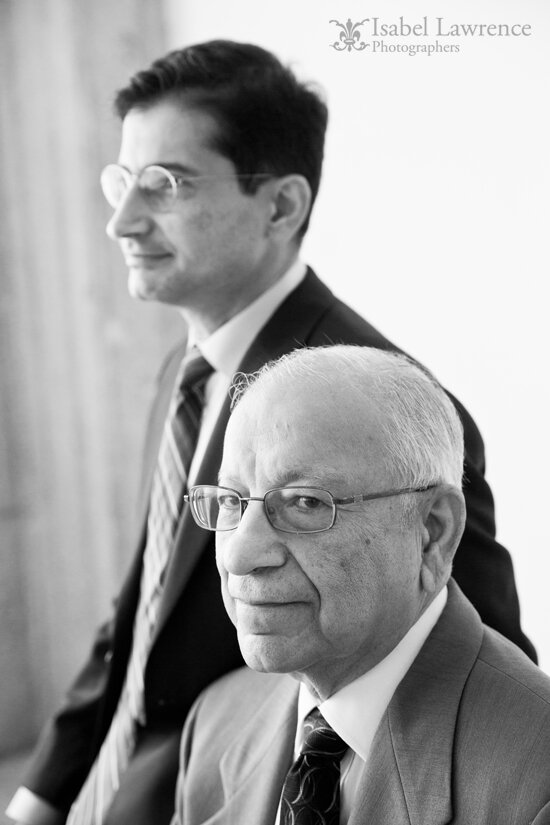 I love this portrait of Darius and his father.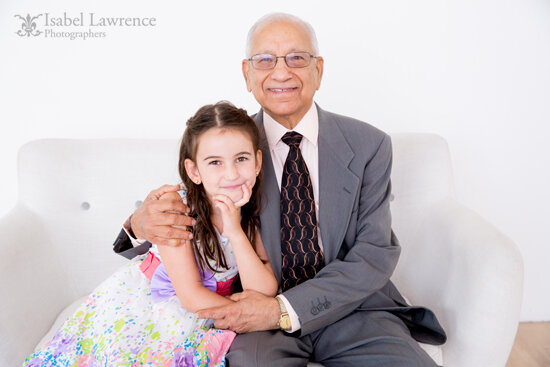 Darius' dad was a bit reserved and stoic during most of the session. However, he positively beamed when posing with his granddaughters.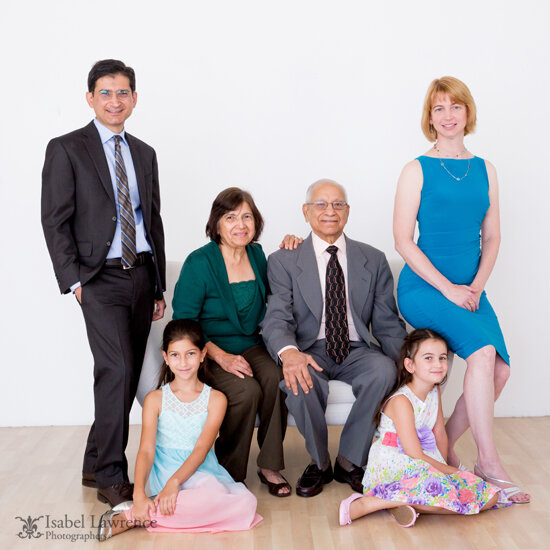 Okay, I'm going to get a little preachy now, but I just want to convey how important it is to schedule something like this. If you are lucky enough to have a multi-generational family, please take the time to have a professional portrait session. Think of it as an historical investment. Your children and grandchildren will thank you some day!
If you would like to see more of this gorgeous family, click here.
Comments Off

on Family fun in downtown Los Angeles