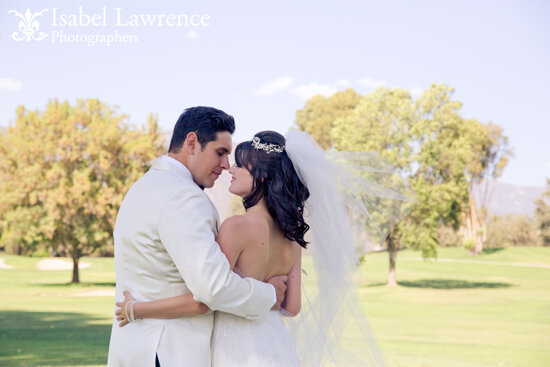 It's always a thrill to have one of our weddings selected for publication. With the tremendous amount of truly great wedding photography being produced today, it's especially gratifying to know that something we created, is deemed worthy of sharing.
Amanda and Max's beautiful wedding is featured on California Wedding Day's website and we couldn't be more excited! The special event took place at one of our favorite venues, The Ojai Valley Inn & Spa. XoXo Bride Events ensured the day went off perfectly.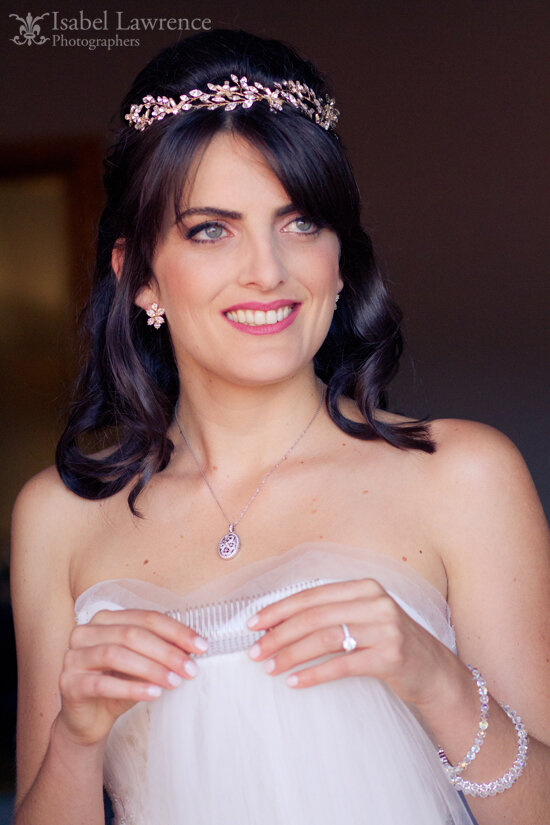 Amanda was one of the prettiest brides we've ever photographed. Her beauty is positively luminous.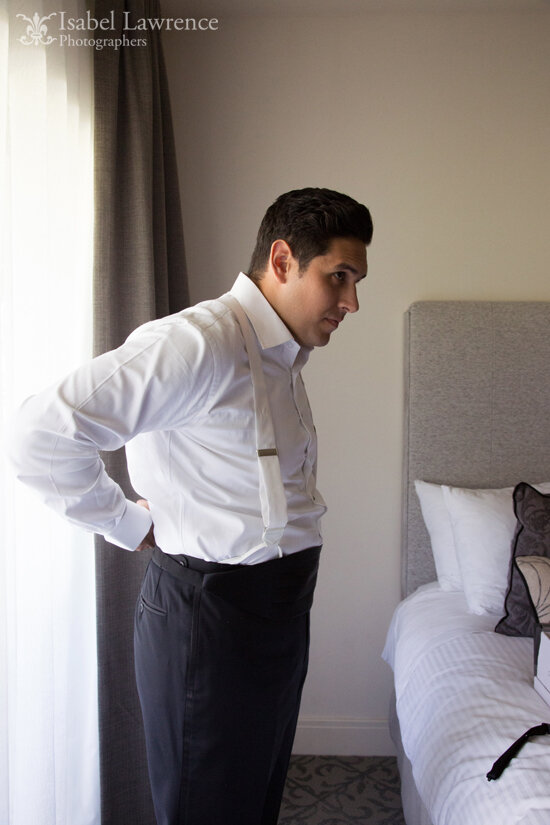 Max reminded me of a movie star from the 1950's. He has such great sartorial style!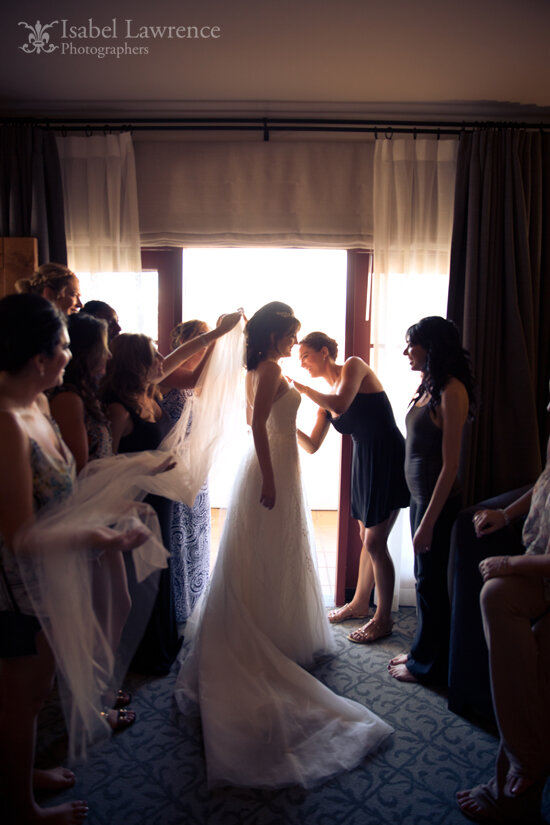 One of the many advantages of having a large bridal party, is that there are lots of ladies to fawn over you.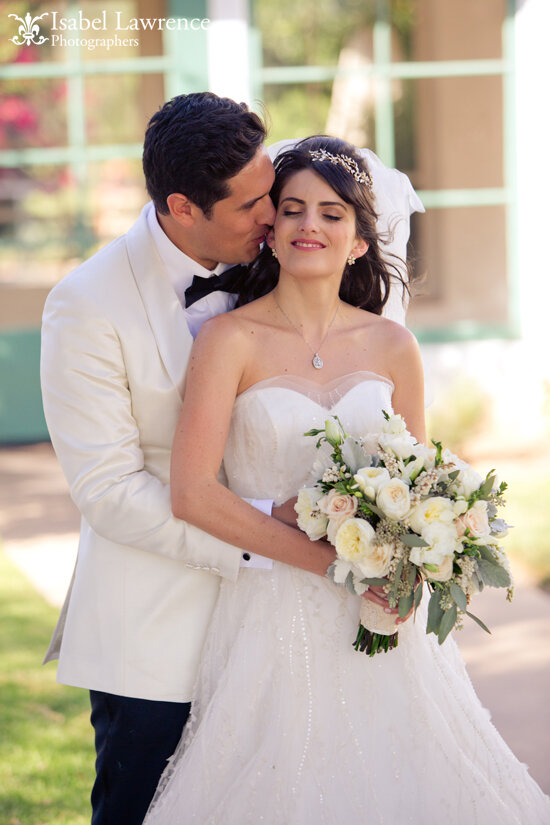 Is it any wonder this wedding was chosen to be published? Look at these two…they are ridiculously gorgeous.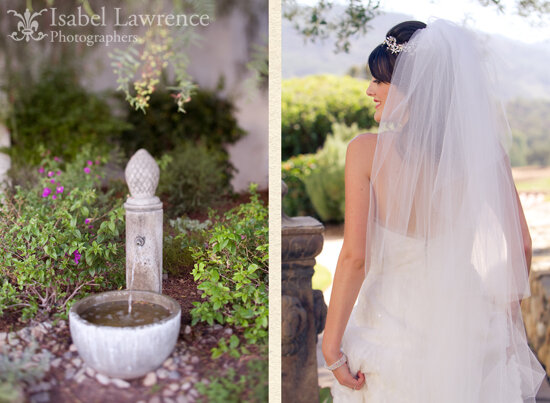 There are so many pretty spots in which to photograph at the inn.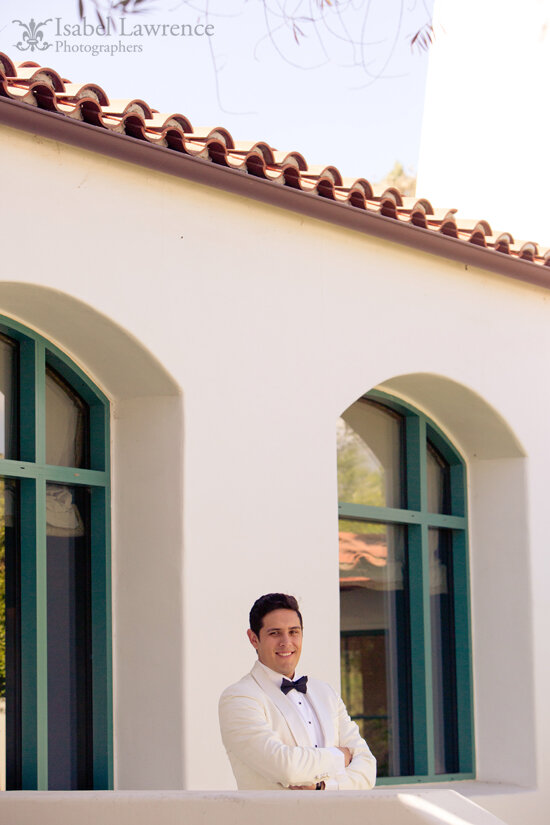 Our dashing groom…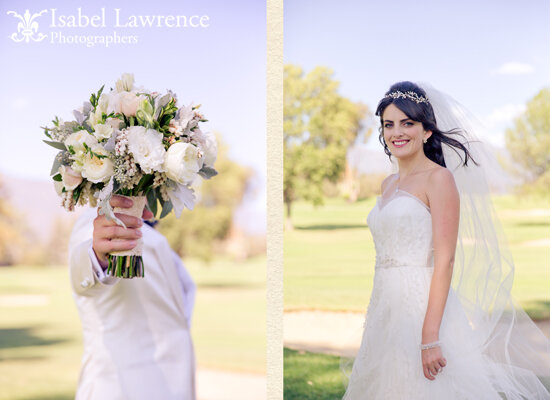 Luna Gardens Events created this stunning bouquet.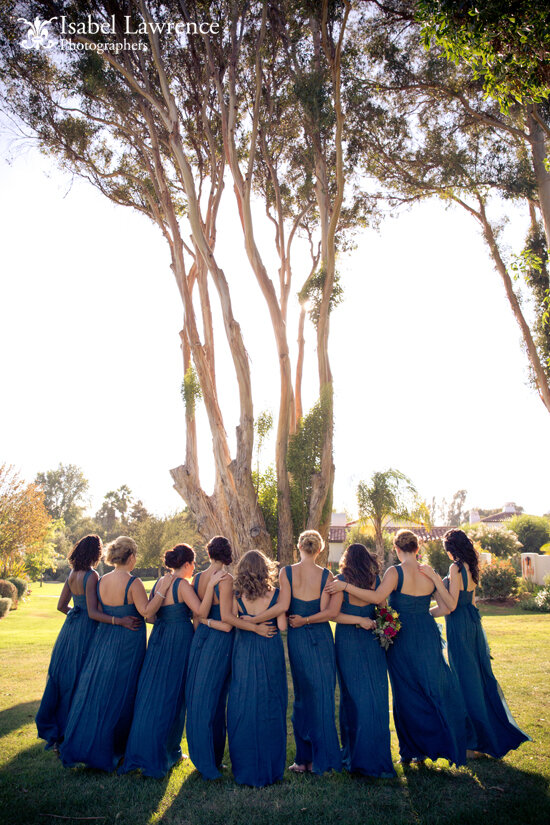 The bridesmaids electric blue gowns photographed beautifully!

A bevy of cuties were in attendance.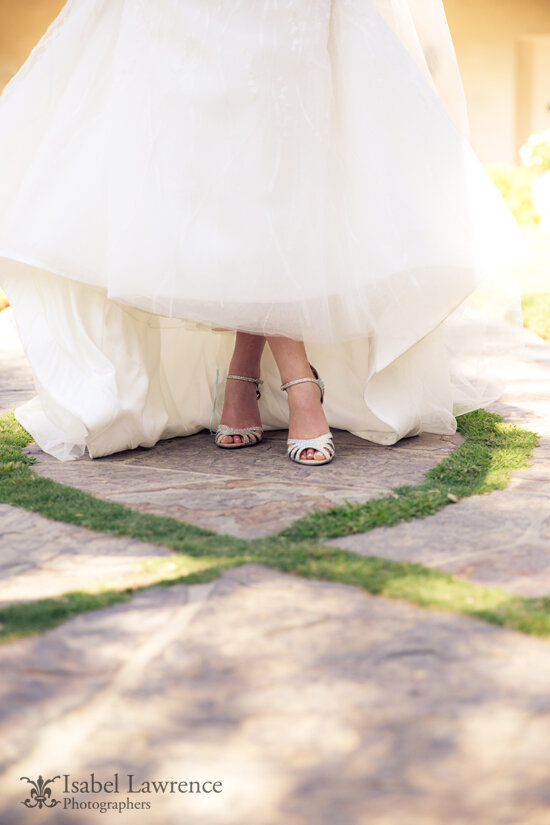 Amanda was lovely…from tip to toe!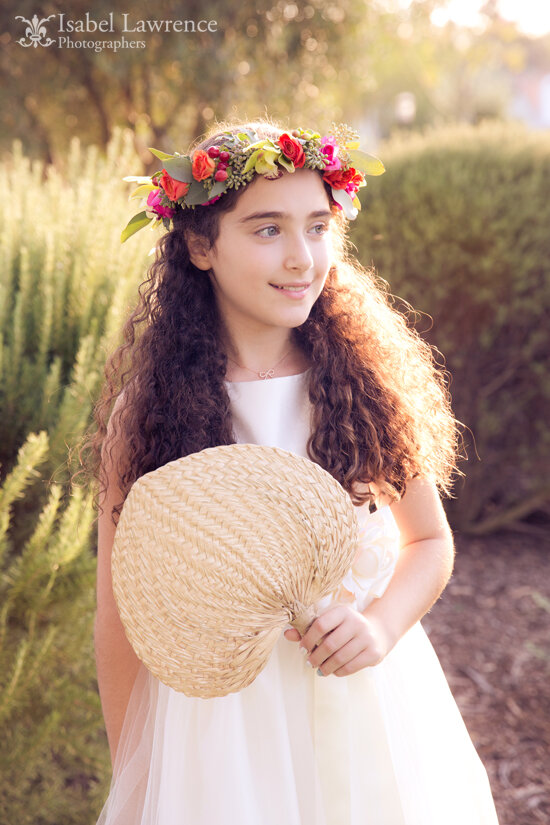 These woven fans were offered to all the guests. They came in quite handy on this warm day.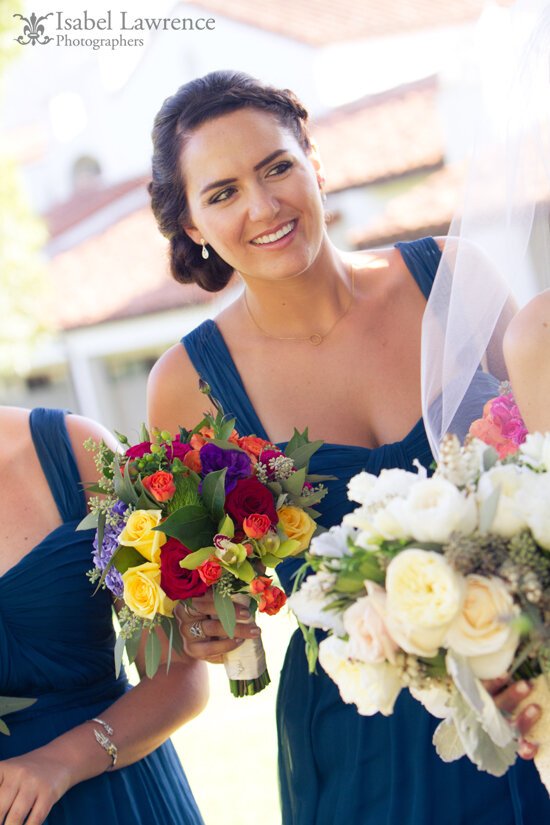 More gorgeous florals by Luna Gardens.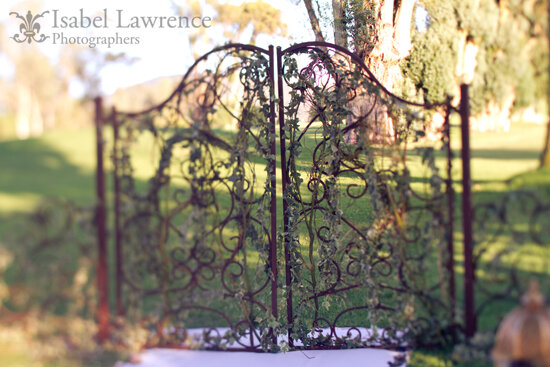 These iron gates, woven with ivy were opened just before the processional.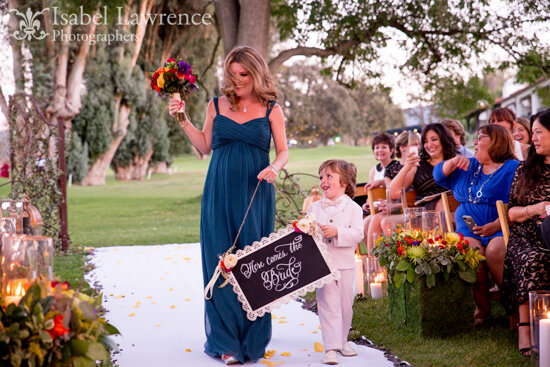 Amanda's adorable nephew needed a helping hand from his mom getting down the aisle.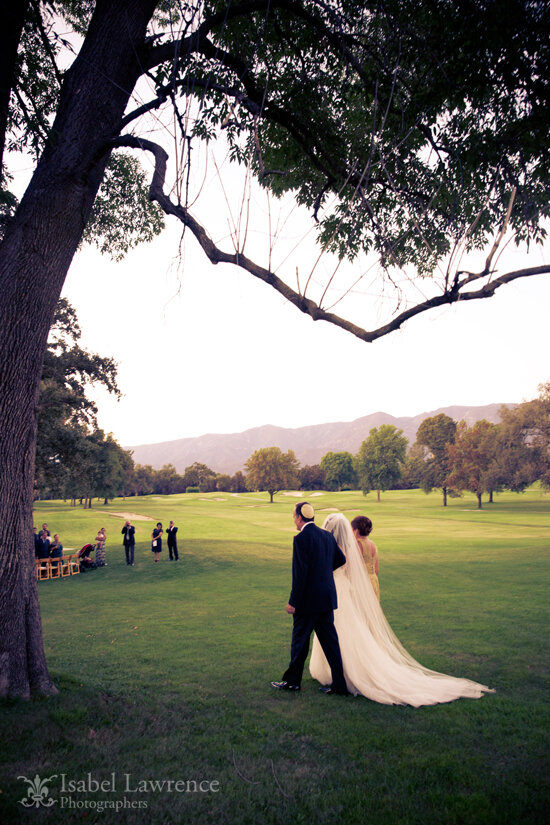 Have I mentioned how much I love the Ojai Valley Inn? It's stunning at all times of the day.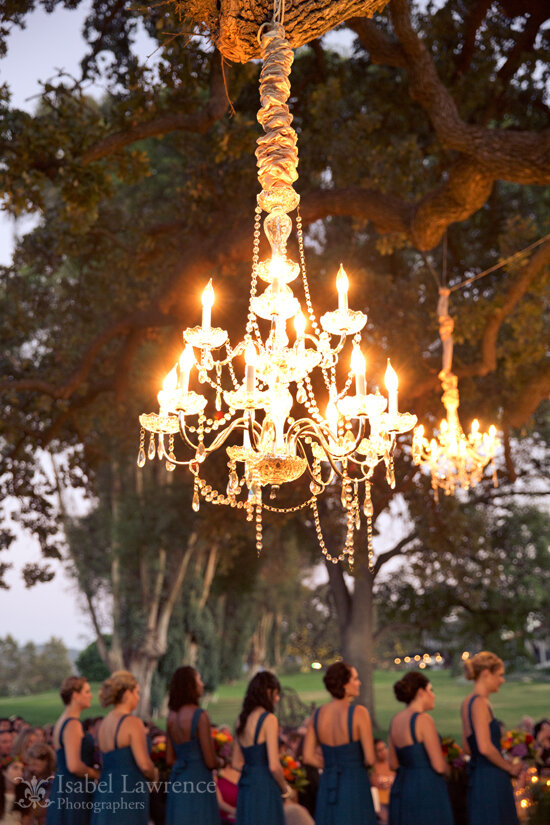 Yes, that is a crystal chandelier hanging from a tree branch. In fact, there were several creating an opulent setting.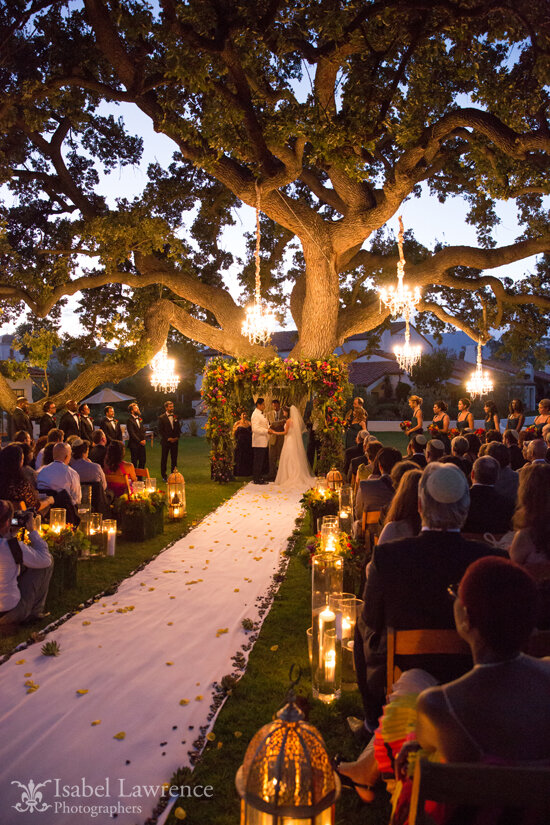 There is lots more to see at California Wedding Day so please be sure to visit the site.
If you'd like to see more Amanda and Max, here is the link to their engagement session.
Comments Off

on As seen on California Wedding Day…