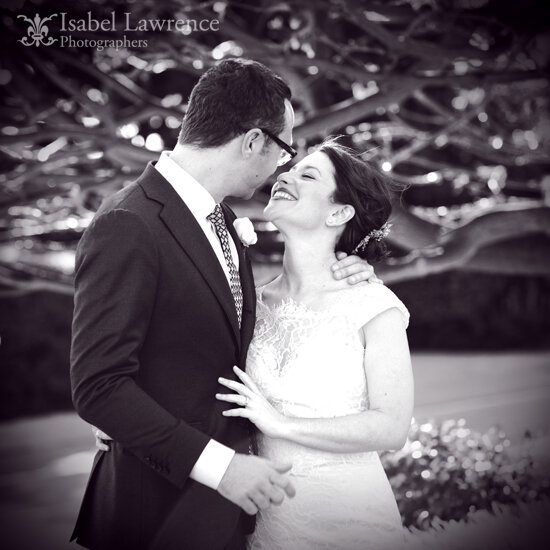 Welcome back to part 2 of Emily and Nate's beautiful wedding at the Malibu Jewish Center.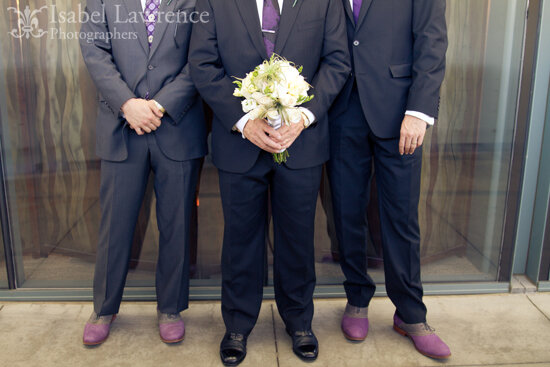 I'm not sure which is stealing the show here, The Vintage Vase's gorgeous bouquet, or these killer purple shoes worn by Emily's brothers.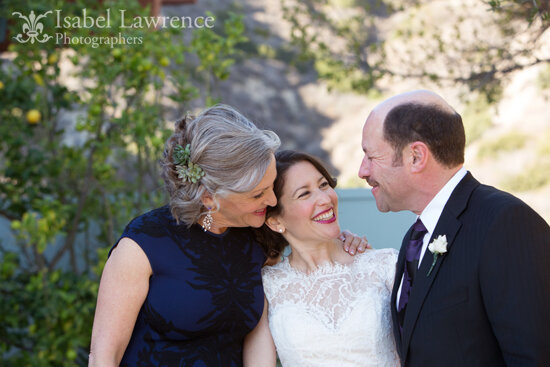 The thing I love so much about photography is how it perfectly captures the love between people.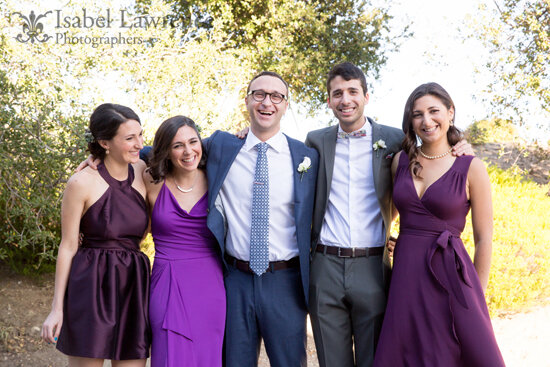 Speaking of love, it was so nice to see how close Nate is with his brother and sisters.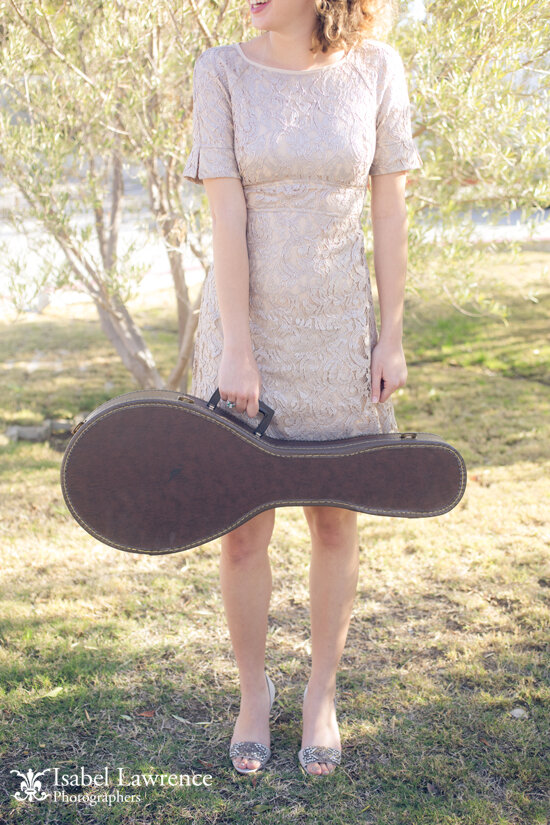 Nate and his siblings all share a love of music. They have been playing in bands since they were children. Along the way, they have made many friends who are also talented musicians. The wonderful thing about having friends in the music biz, besides awesome jam sessions, is that they are sometimes willing to play at your wedding.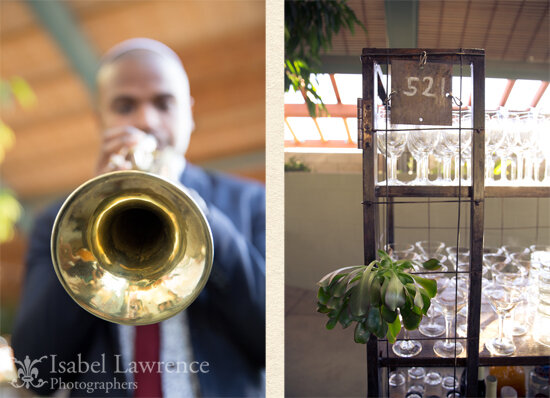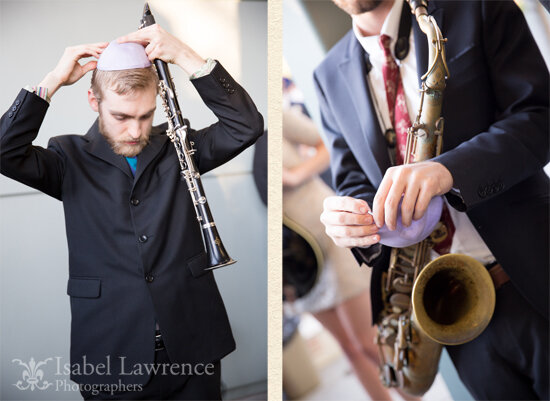 The band suits up for one of the best processionals ever!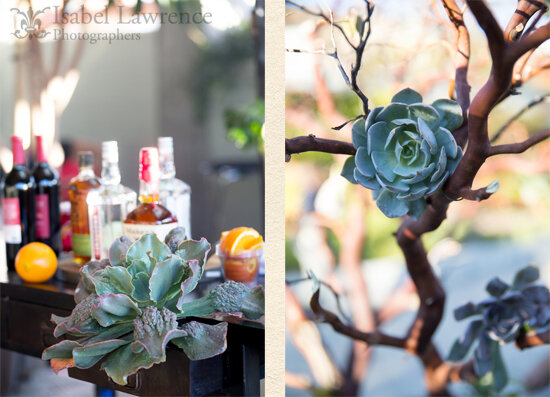 I'm a sucker for succulents. I especially love them when they are used in unusual ways like they are here, spilling out of a vintage cabinet's drawer that served as the bar.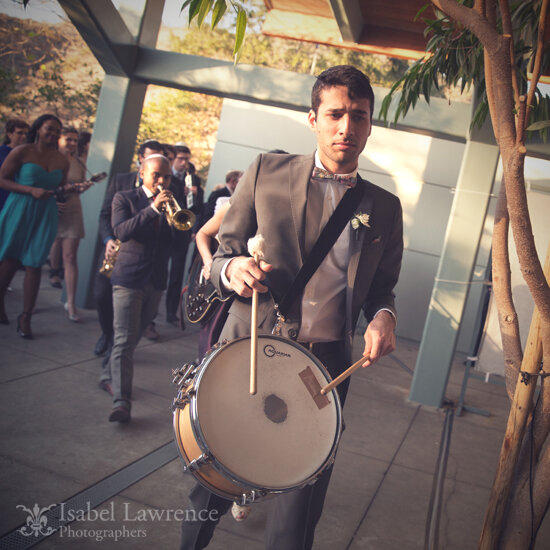 Nate's brother Sammy leads the merry band of musicians into the ceremony site. They played one of the most charming renditions of "You are My Sunshine."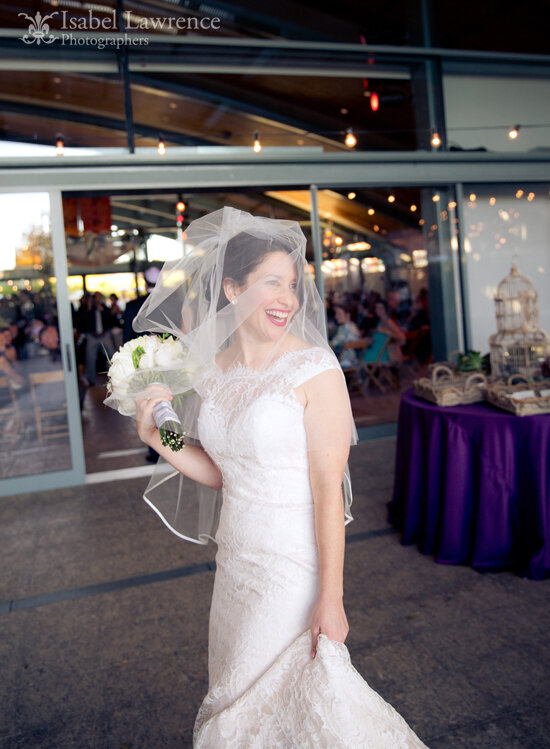 I love this photo of Emily. She looks so joyful as she goes off to meet her groom!

The Malibu Jewish Center is such a wonderful place to be married. The architecture is simply stunning.

Emily and Nate's ceremony was so warm. Besides wonderful music, there were lots of laughs.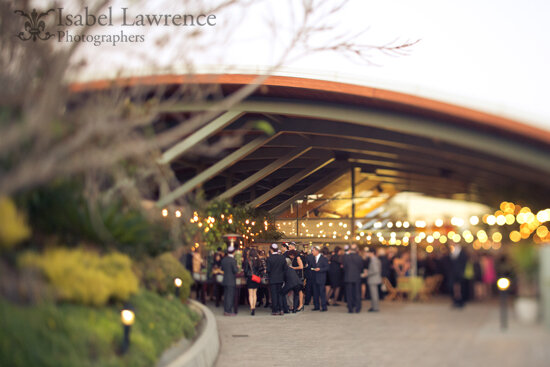 After the ceremony, guests chatted and mingled.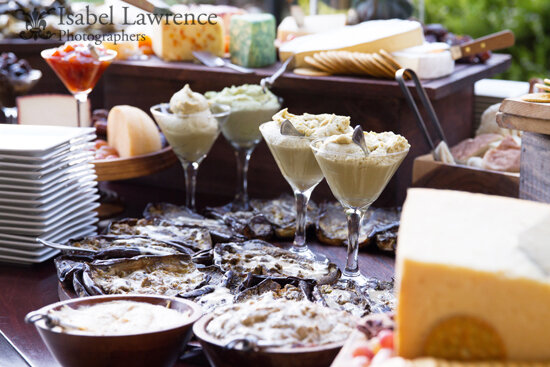 They also dipped into scrumptious food stations created by Tarte Catering.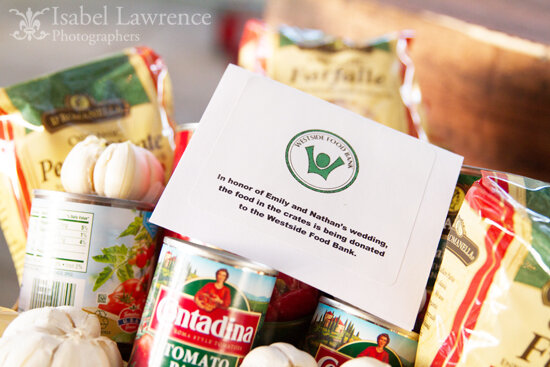 This was one of my favorite elements. The generous couple donated lots of good food to a local food bank.

I went bonkers for these amazing centerpieces!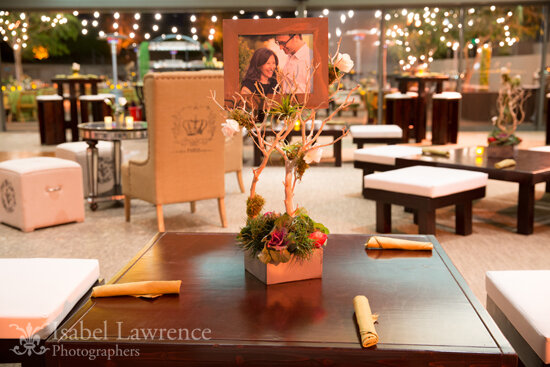 Michael Habicht of iii designs has such incredible taste. He transformed the ceremony site into a luxe lounge with French accents. He also surprised the bride and groom with these really cool centerpieces featuring photos we took of them at their engagement session.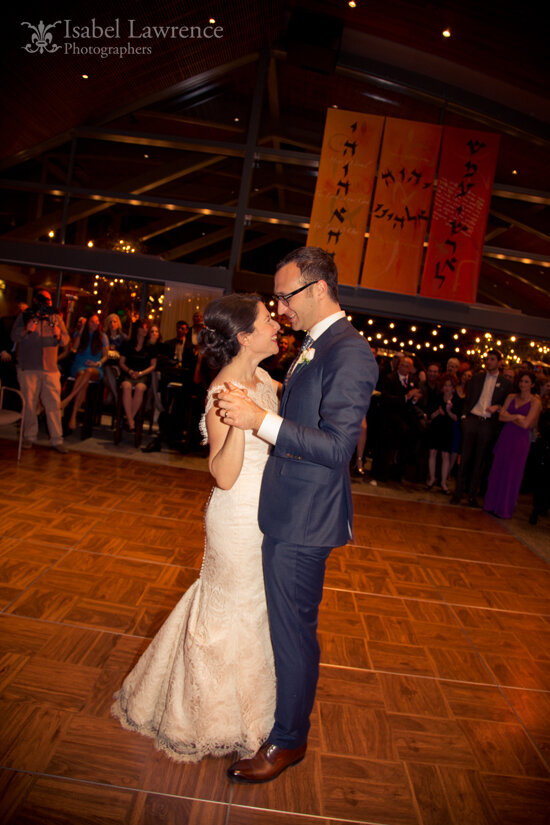 The first dance…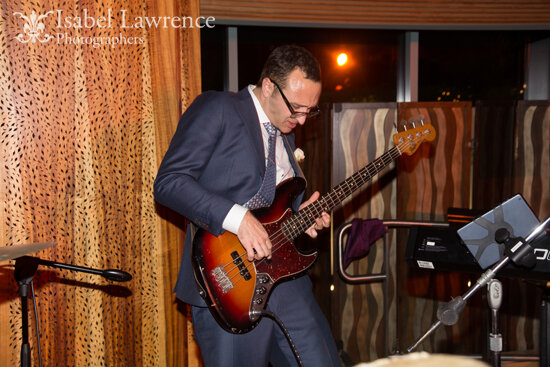 followed by a rocking' set played by the groom and his siblings.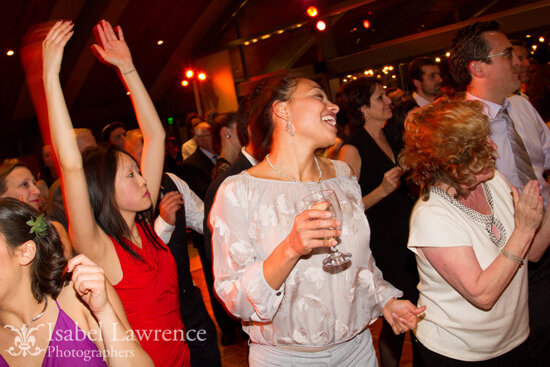 As you can see, they were a huge hit!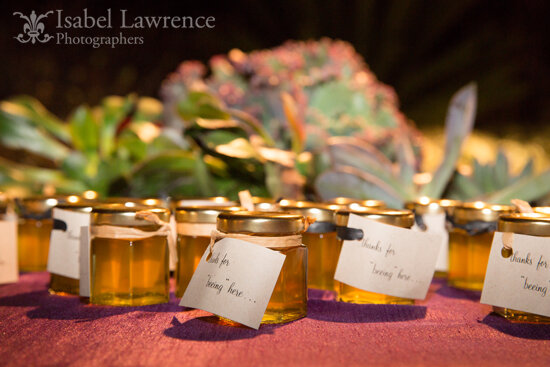 As guests left, they were invited to take these sweet favors.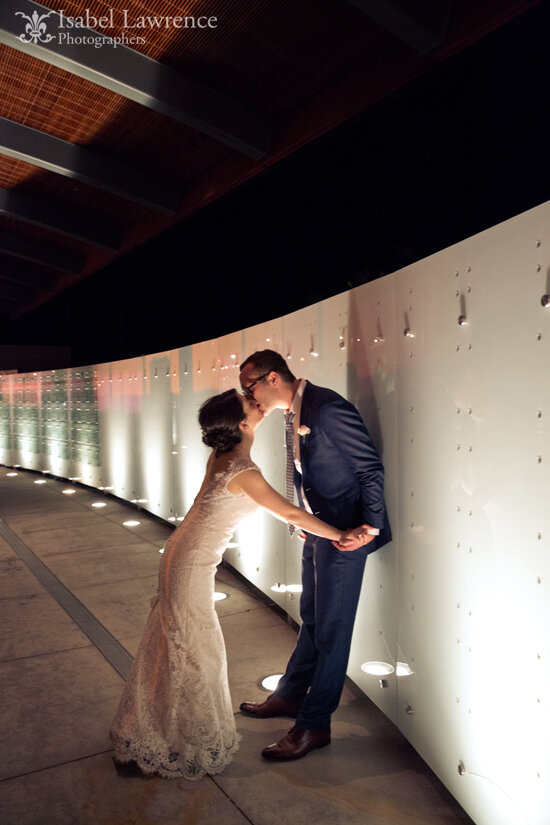 Emily and Nate, Larry and I wish you all the best in your new life together!