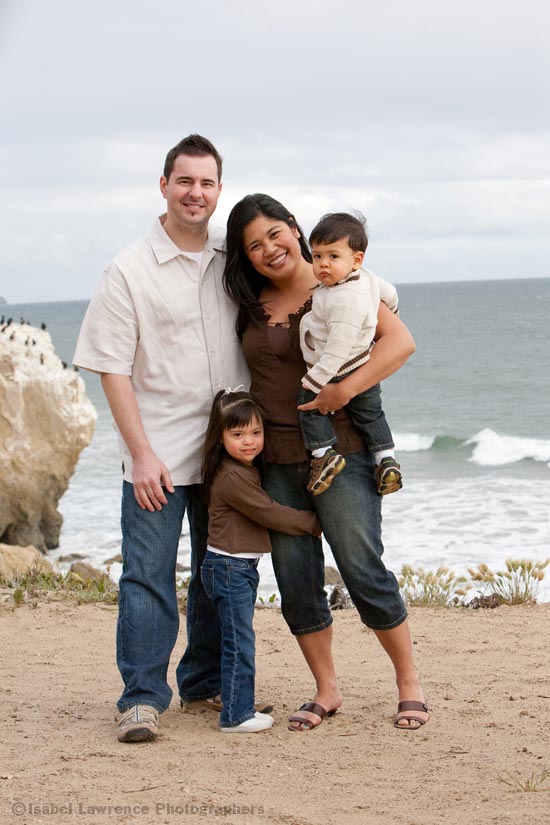 Even though it was sprinkling and the wind was blowing, everyone was up for some family fun by the shore.
Matador Beach is really special to the Schultz family – we photographed Charmaine and Brandon's engagement session here a few years ago. Since then, we have documented their little clan several times, including one fabulous sitting in their hometown of Seattle.
Over the years we have watched Layni grow from a mellow little love bug to a feisty charmer who gives the absolute best hugs in the world. This was the first time however that Logan appeared before our cameras and I have to admit, I am completely smitten with those sweet chubby cheeks.
Charmaine and Brandon, thanks so much for making us your "official photographers". Being with you is like being with family. We can't wait to see where we will meet up next.
I'd also like to thank my good friend and wonderful photographer, Maya Myers for being so much more than an assistant on this shoot. Maya is our primary associate photographer so don't be surprised if you see more of her work featured on our blog in the future.