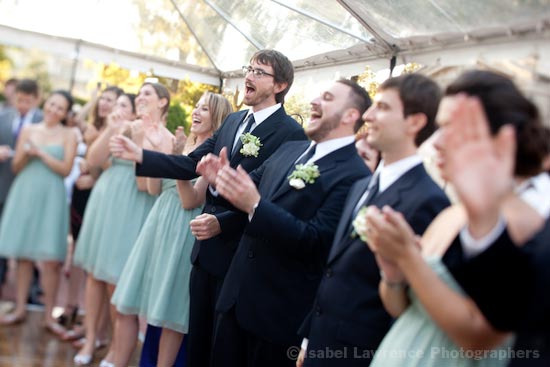 One of the most important decisions you will make regarding your wedding is who will stand up for you that day? In these modern times, the wedding party is comprised of family and close friends meant to lend support and help on the big day but the history books show that the wedding party of yore served quite a different purpose.
This tradition dates back many hundreds of years when it was quite common for a woman to be kidnapped by a groom and a band of his friends and male relatives. The one leading the charge was known as the best man and the larger the raiding party the less likely the bride's family would retaliate.
Luckily today, the wedding party serves a more benevolent purpose and in my opinion a very important one. For instance, a good bridal party does more than look good in the fancy outfit or throw a killer bachelor party. If you've chosen well, on your wedding day, they will be your first line of defense against a well meaning but over bearing parent. They will know the precise moment when you need that glass of champagne or where you put your speech notes. They will be attentive to your needs and mood. I've seen a bride's maid trek across half an acre in high heels and 100 degree weather just to bring back a forgotten lipstick or lift up the bride's dress so she could use the toilet. These folks are the unsung heroes of weddings. If you choose wisely, your wedding day will run smoother and be all the richer for it.
Comments Off

on The Bridal Party