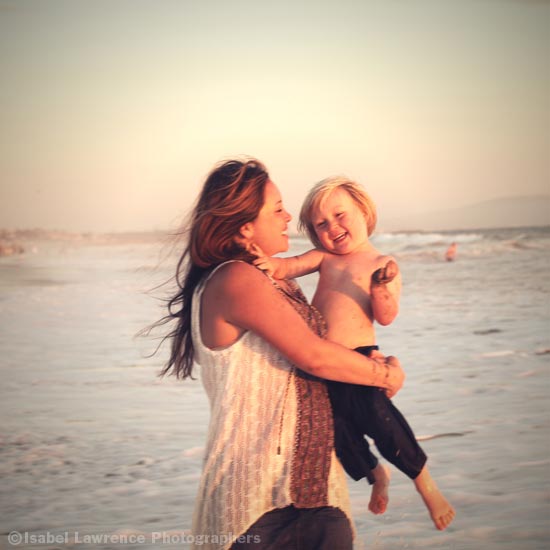 We had been looking forward to meeting Jack for quite a while. Our services were given as a gift to Miki, Jack's mom, when he was born so we were really excited to finally get him in front of our cameras.
Miki wanted to do the session at a beach near their house which I thought was very sweet. We love it when our clients choose locations that are special to them. Having Jack's grandmother there too made the session even more fun.
As soon as Jack saw the ocean, he was off like a shot. I've never met a more fearless little boy! When he wasn't making sand pies, he was running straight into the waves. He had all of us running around like whirling Dervishes. Pretty soon, we were all as covered in sand as he was.
Taking the time to gather family and having pictures taken is such an important and worth-while thing to do.  Time passes so quickly and these idyllic moments are so fleeting.
If any of you reading this are interested in gifting a photo session for the holidays, mention this post and you'll receive a free handmade accordion folio. Whether you give it to your recipient or keep it for yourself, is totally up to you. 😉
Comments Off

on Play time at the beach