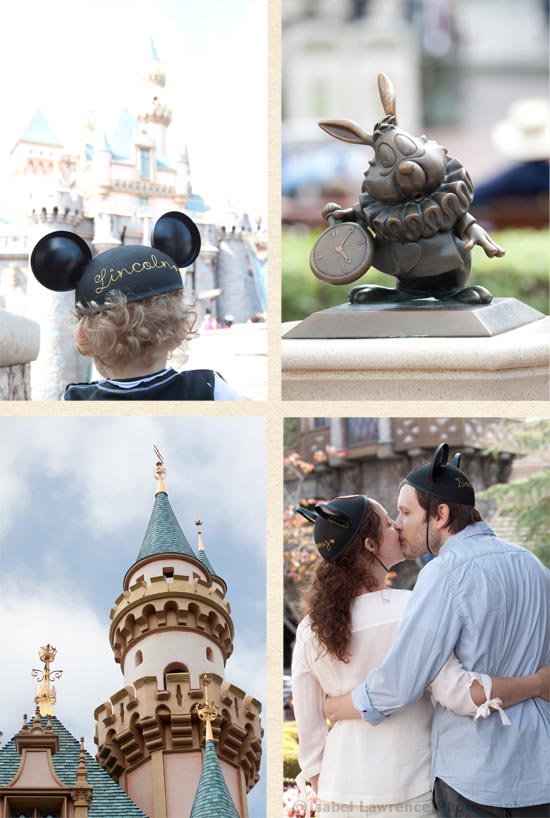 Having a chance to photograph one of our favorite families at such a fun location as Disneyland is a dream come true. We were like kids in a candy shop with our eyes big and heads full of possibilities. I would say it was a tossup as to whether Larry and I or little one-and-a-half year old Lincoln was more excited to be there.
Lincoln's emotions were running high, as this was his first visit to Disneyland and there were so many wonderful things to capture his attention. It was so much fun seeing the park through the eyes of a toddler. The iconic rides like Thunder Mountain or Dumbo were of no interest to him. Instead little things like smelling a patch of flowers or "driving" one of the many stationery cars had him completely enthralled.
When it came time to meet Pluto, he wasn't the least bit scared like a lot of other children his age might be. He boldly held out his hand for a high-five before posing with his family.
Larry and I often shake our heads in disbelief at how lucky we are that this is our job. Having the opportunity to photograph this wonderful family over the last year and a half has been a wonderful experience and we look forward to documenting more of their history as the years roll by.