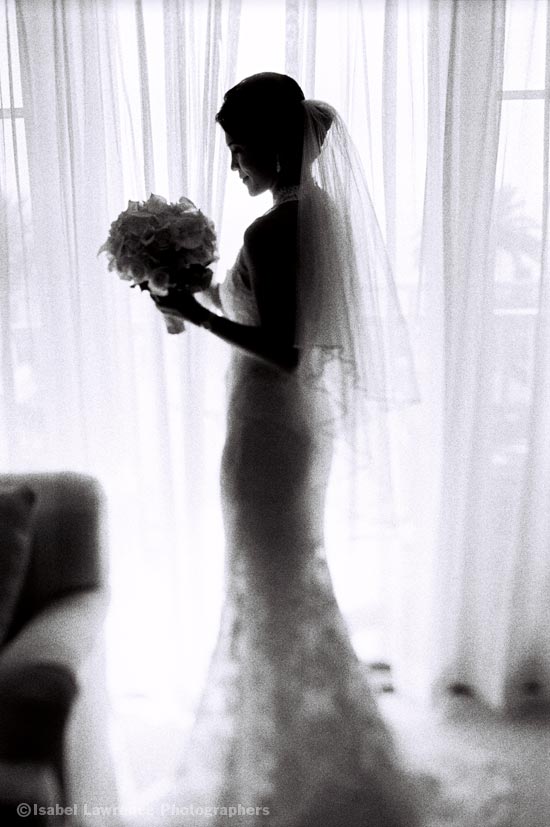 We all know that light is everything in photography. In fact, it's built right into the word itself: photo – meaning light and graphy – meaning draw in Greek.
One of my favorite photographs to create is of the bride standing in front of a large window. This shot can be done in even the most nondescript hotel room and it always yields a dramatic, ethereal image. In this case, one of my favorite film stocks, Kodak's Tmax 3200, yielded just enough detail in the shadow areas while delivering very delicious grain.
While this particular set up works beautifully for a bridal portrait, it would also be great for shots of your kids or pets. So next time your little one is peeking out the window, grab your camera and give it a try.
Comments Off

on Window Light