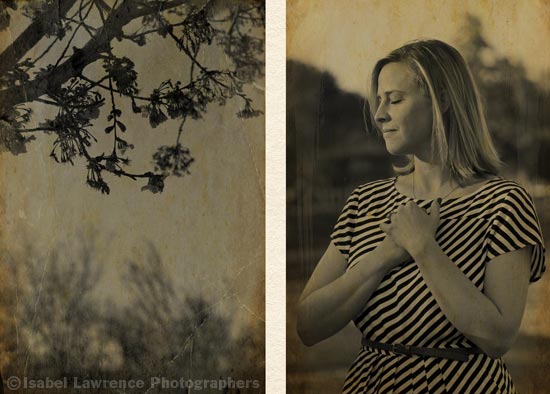 Larry and I photographed a really fun engagement session last week with Bethany and Tommy. During our shoot, Tommy mentioned how much he liked the tintypes he had seen on our website.
Well, Tommy while we may not have been able to do traditional tintypes for you, I thought you might get a kick out of these faux ones.
We'll be posting lots more tomorrow of our session so please come on back!