Because so many of you expressed interest in a previous post I did about how I combine apps to enhance my iPhone photos, I thought I would share some more of my favorite combinations.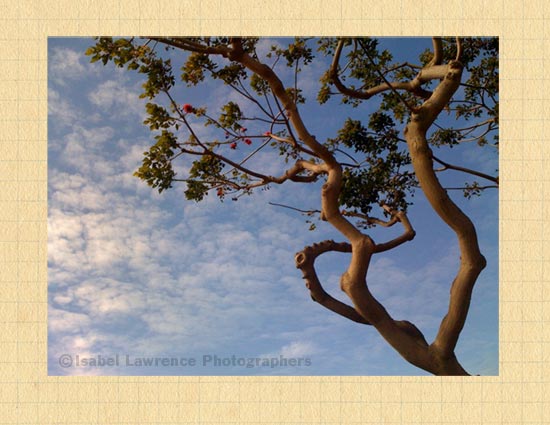 I shot this photo in San Diego. While Larry was checking us out of our hotel, I dashed across the street to a park in search of interesting images.
It was one of those rare days when there were lots of pretty clouds in the sky so I wanted to incorporate them somehow.
I thought the negative space between the branches of this tree had potential so following the rule of thirds, I placed my subject, (in this case the tree) in the lower right corner of my frame and took the shot.
This photo is okay but I was sure it could be enhanced by some apps.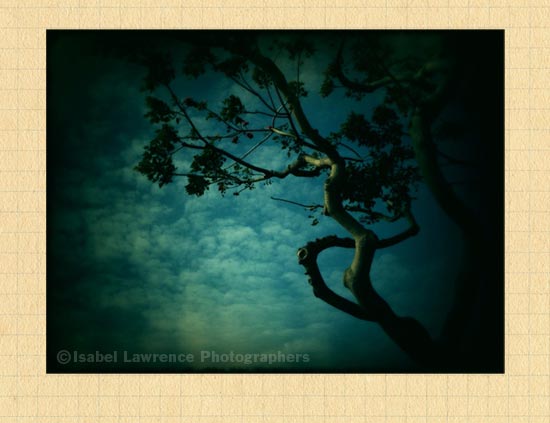 One of my all time favorites is Plastic Bullet. It mimics the effect of a plastic camera like a Diana or Holga.
What's really fun about this app is that the effects are completely random – meaning once you upload the photo you want to work on from your photo library, it gives you a series of different looks. If you see one you like, save it, because that particular color /vignetting combination will not appear again.
I thought this app would work well with this image because I wanted to give it more of a mood. I felt the original lacked dimension and didn't tell much of a story.
As much as I like the color and romantic aspect Plastic Bullet gave this shot, it did make it a bit dark so I turned to another of my favorite apps for help in lightening it up.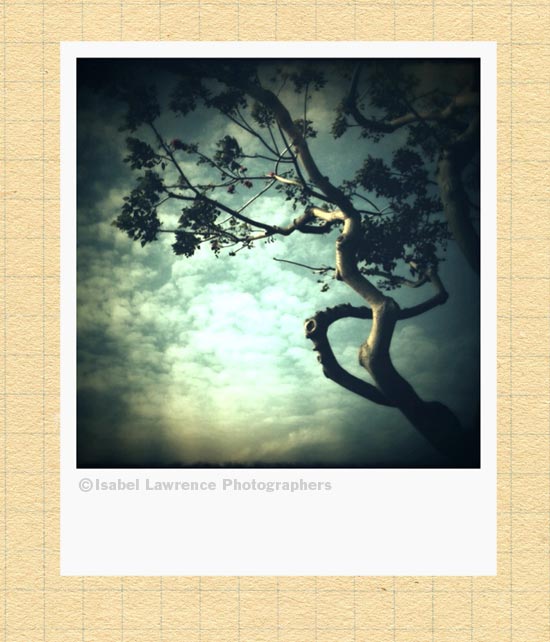 Camera Bag is the very first app I ever downloaded and it's the only one I used for quite a long time. If you download only one photo enhancing app, this should be the one. Within it, you can give your photos a wide variety of different looks. Everything from "Colorcross" to "Lightleak" is on offer here. One style I use a lot is called "Instant" and yes, it does mimic a Polaroid. It also lightens the center of the photo and imparts a warm tone which I felt this photo really needed.
I hope you found this useful and that you'll give some new photo apps a try. If you liked this post, you might want to check this one out too. You can also see lots more of my iPhone photos on Followgram.
If you're ready to share your artful iPhone photos with the world, join Instagram. My user name is isabellawrence. Let me know when you've joined so I can 'follow' you.