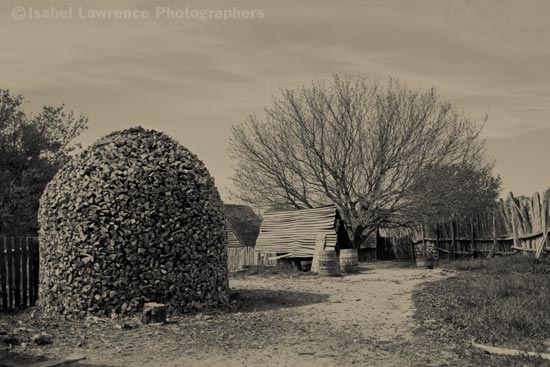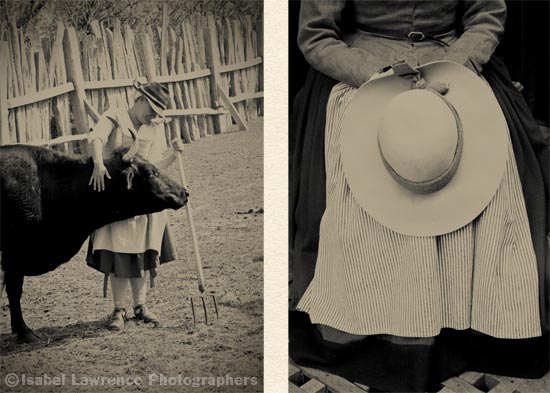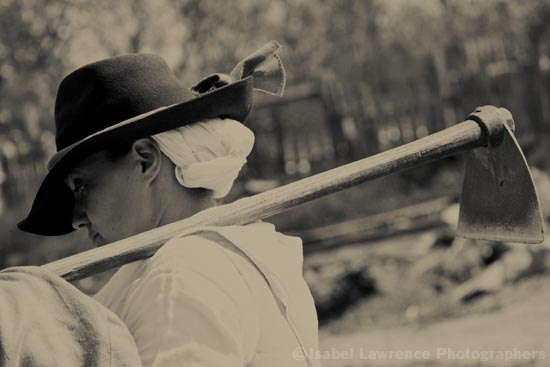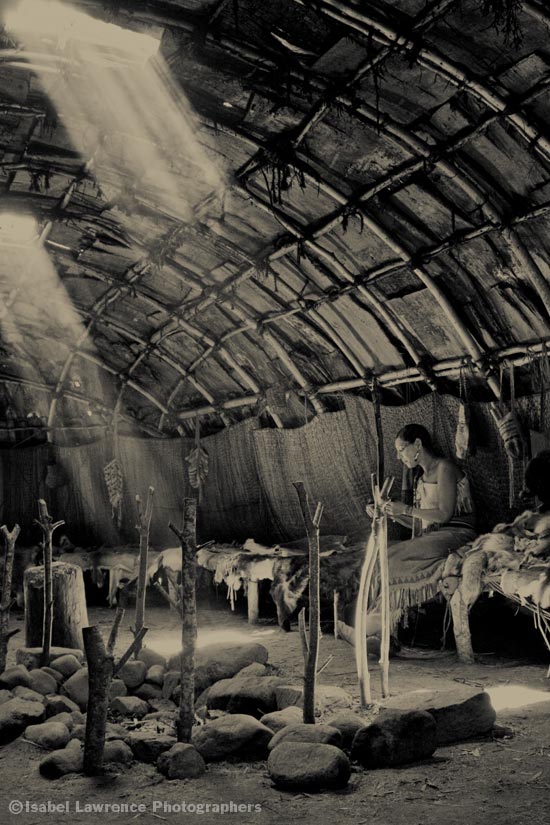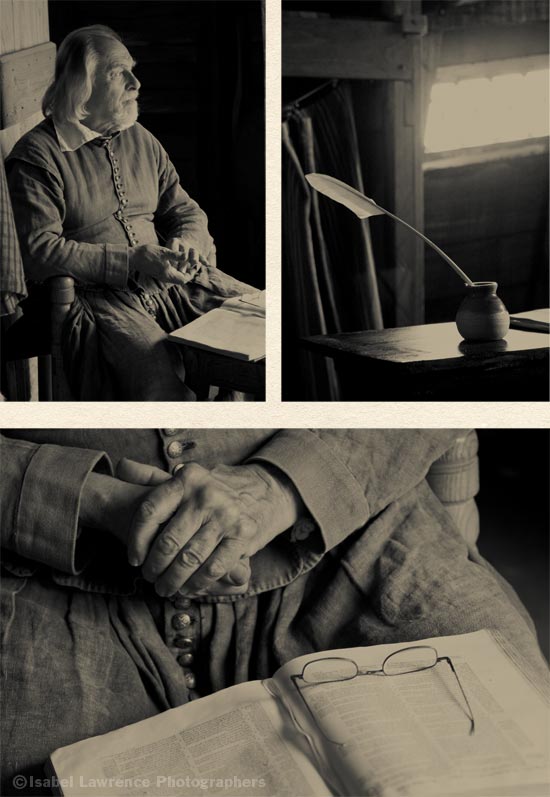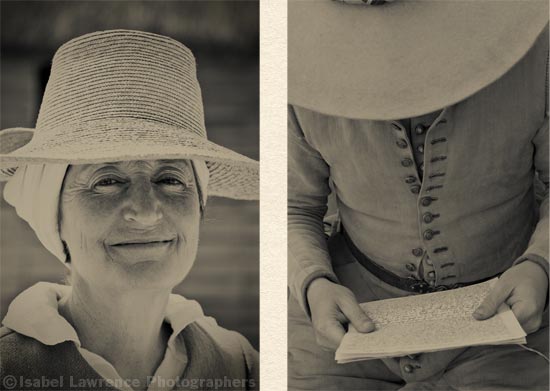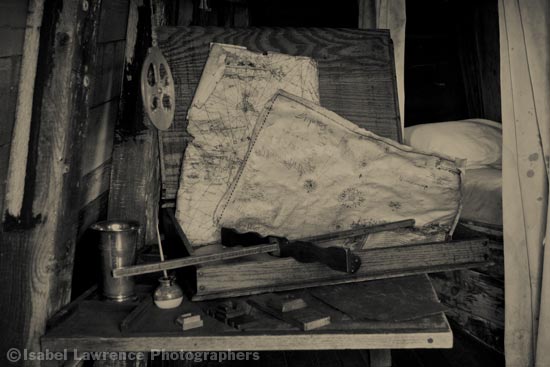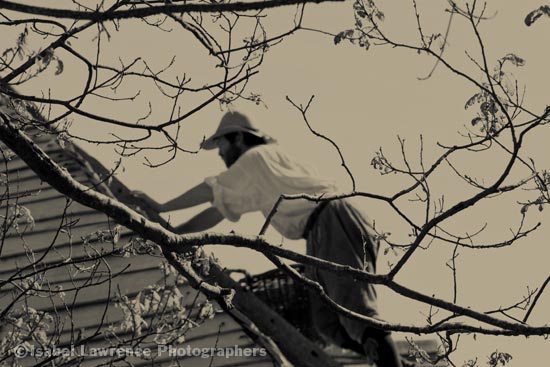 Happy Thanksgiving everyone!
I thought this would be an appropriate day to share with you some images from a recent visit to Plymouth Plantation in Massachusetts.
For those of you not familiar with this fascinating place; it is a living museum wherein actors portray what life was like for the Pilgrims shortly after arriving on the Mayflower.
Once you step through the gates, you are transported back to 1627 and every detail is perfect in its authenticity. The actors are playing real colonists, their speech and mannerisms odd and stilted to our modern ears but true to the 17th century. Larry had an interesting conversation with Myles Standish about his views on war and his dealing with the local Wampanoag tribe. These actors don't pull any punches – they are not concerned with offending our politically correct sensibilities. Standish made no apologies for his beliefs or what we would consider a brutal course of action against the neighboring tribes. While it was difficult to listen to, it was also amazing to hear his point of view.
What's most unique and special about this museum is the interaction with the colonists. Barging into their homes and asking all sorts of questions is not only okay, but encouraged. While visiting the Governor's house, I commented to him about the size of his very small bed. This thing was maybe 4′ wide and 3′ long. He explained that everyone slept sitting up. Apparently it was considered very bad for digestion to lay down after eating.
Speaking with the women was really interesting too. I can't imagine even spending one hour doing the back-breaking work they were required to do day in and day out.
I left there feeling very thankful indeed – mostly for the wonderful modern appliances that make our lives so easy but also for educational resources like this one, that aren't afraid to shine a true light on this seminal time in America's history.
Comments Off

on Plymouth Plantation