I'm finally coming up for air after last week's California Wedding Day's Urban Unveiled bridal event at the Vibiana. My fellow vendors rolled out some seriously beautiful eye candy and I'd love to share some of my favorite elements with you.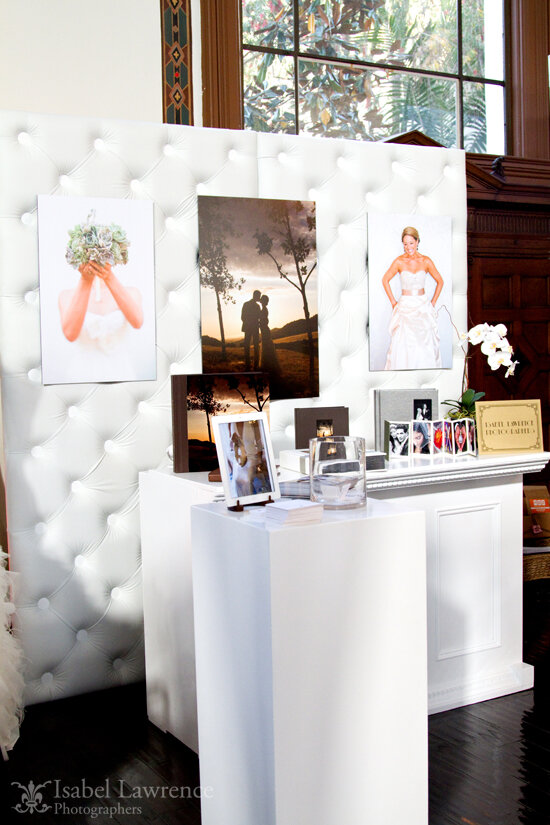 We wanted to convey a clean, classic look with our space. Alejandro of Rrivre Works hooked us up with these custom made white tufted walls. I love them so much I've been trying to convince Larry we should buy them for our new studio!

Sherry of Creative Works Designs manages to mix opulence and sweetness in equal amounts into the beautiful invitations she designs. Plus, she and her husband are two of the warmest people you'll ever meet.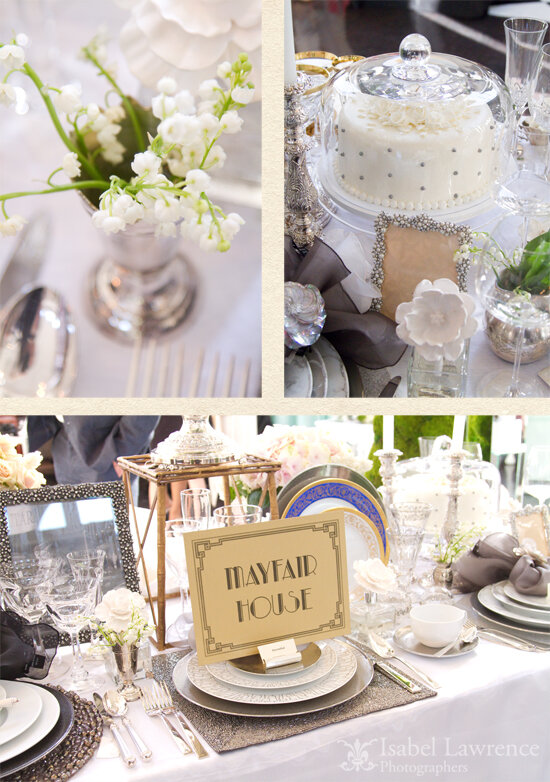 If any of you ever want to buy me a present, save yourselves any running around and head straight to Mayfair House. This gift registry wonderland carries an abundance of riches any bride would be thrilled to receive.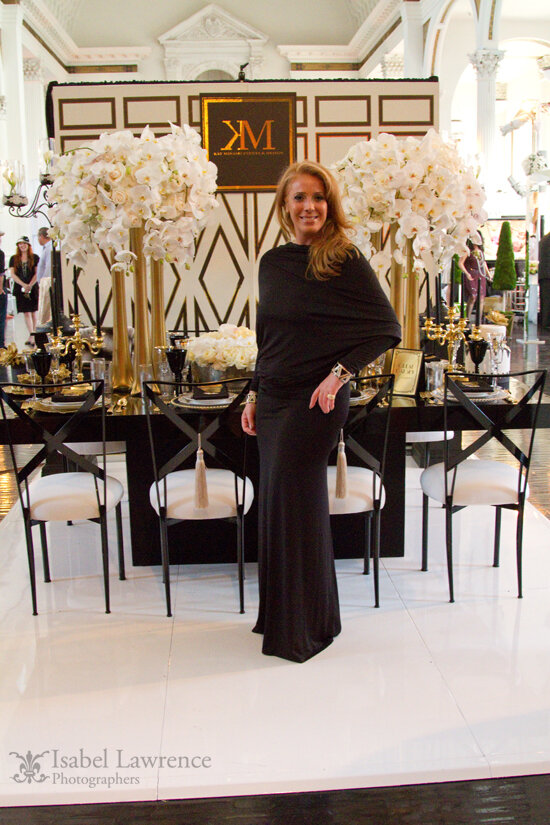 Kat Minassi of Kat Minassi Events & Design nailed the Hollywood Glamour vibe. Her space was as elegant as she is.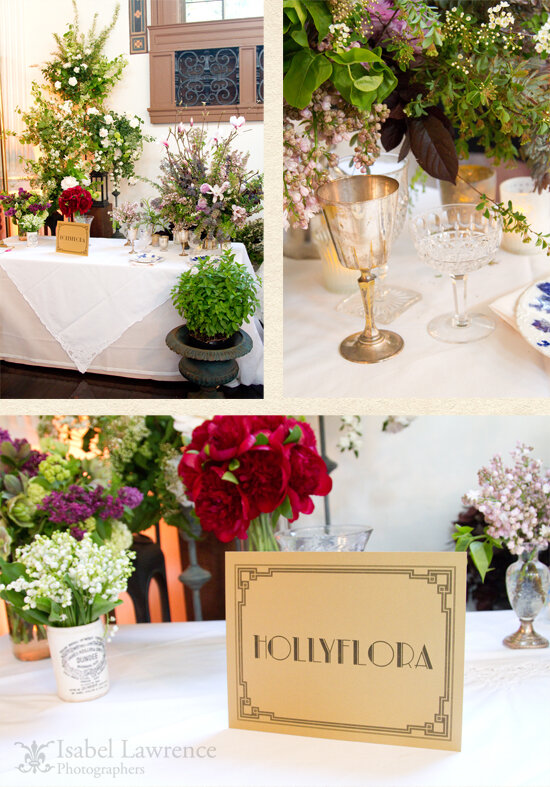 If you read this blog with any regularity, then you know how much I love Holly Flora. Her arrangements never cease to delight. She can take a flea market vase, fill it with a sprig of posies and the whole thing is elevated to fine art.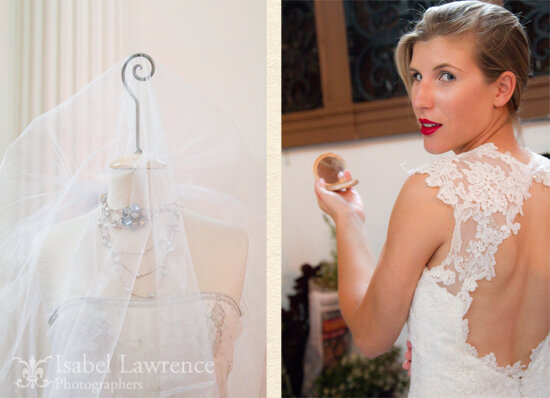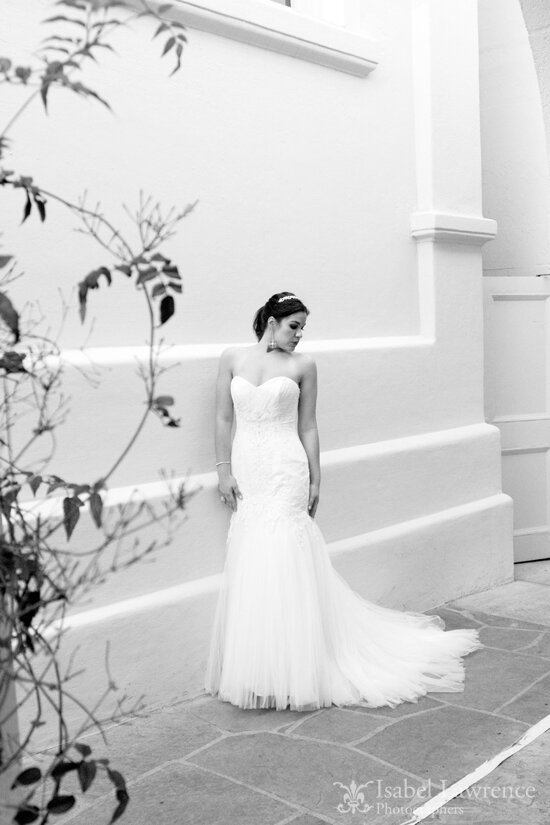 Andrea's Fashions does not only carry beautiful wedding gowns, they can also outfit the mother of the bride or groom elegantly.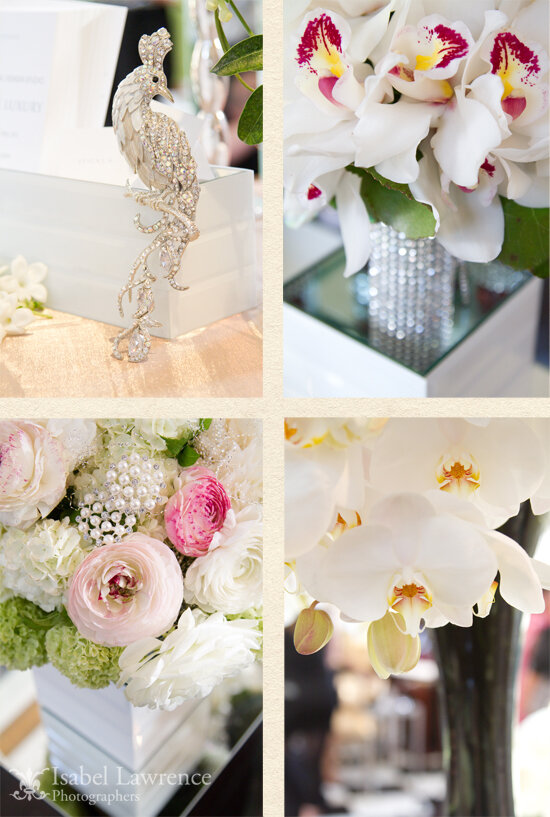 Walking by Sticks and Stones' booth was utterly intoxicating! Not only were the bouquets and arrangements beyond gorgeous, the smell of gardenias wafting made for a spectacular sensory experience. The jeweled elements were so perfectly Gatsby too.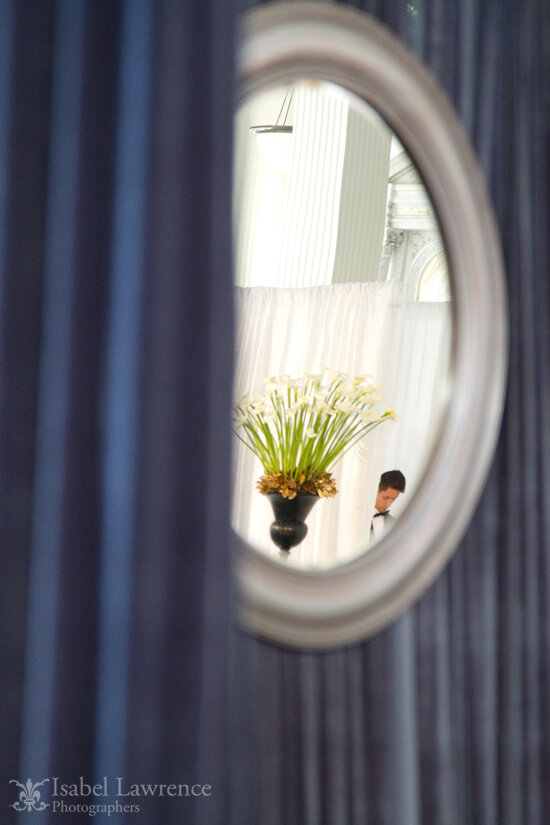 I snapped this during the runway rehearsal. I just can't resist playing with reflections!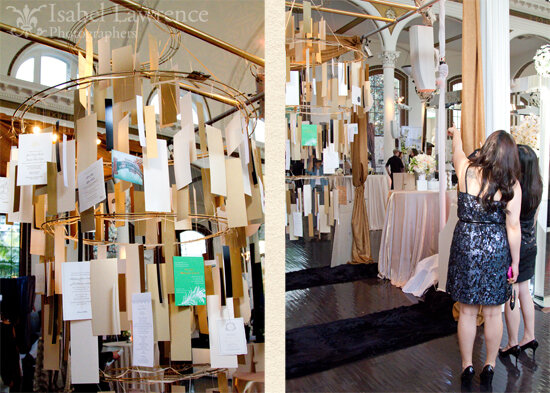 Copper Willow wins my prize for most creative display. Having those beautiful invitations hanging down like confetti is so clever and whimsical.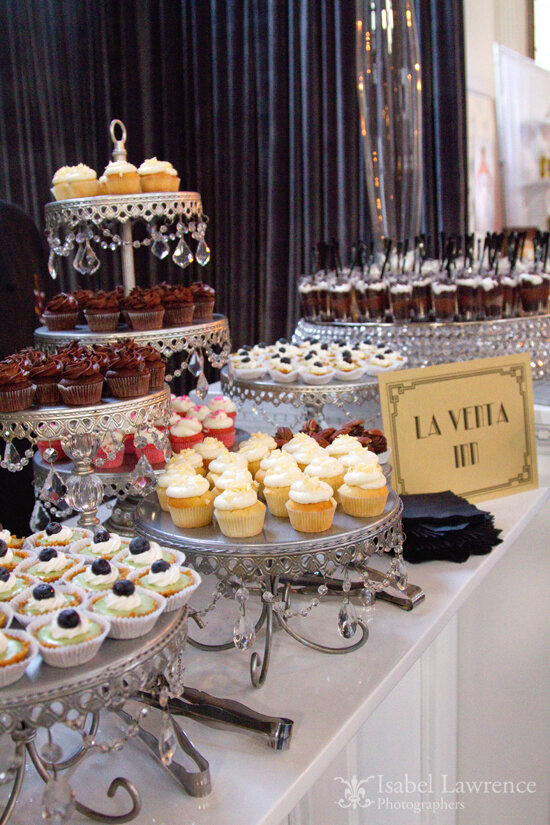 It wasn't easy being situated two booths away from New York Food's tempting array of desserts. Towards the end of the night, I broke down and had a cupcake. It was divine!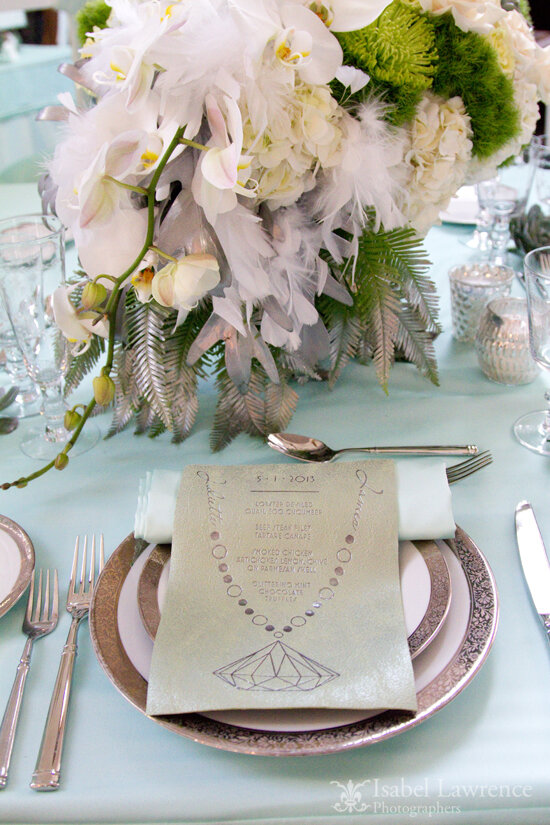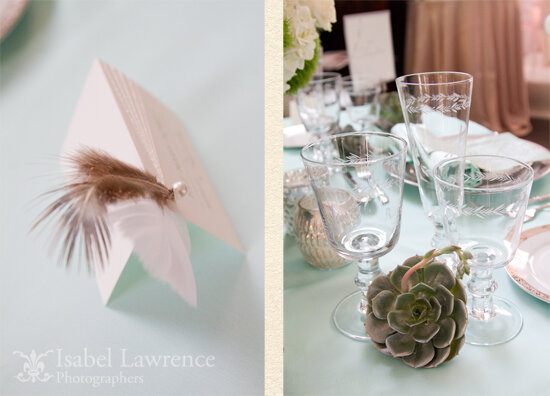 Good Gracious really embodied the Great Gatsby theme. Between the feathers and the cheery Tiffany Blue linens, any 1920's starlet would have felt right at home sitting at this gorgeous table.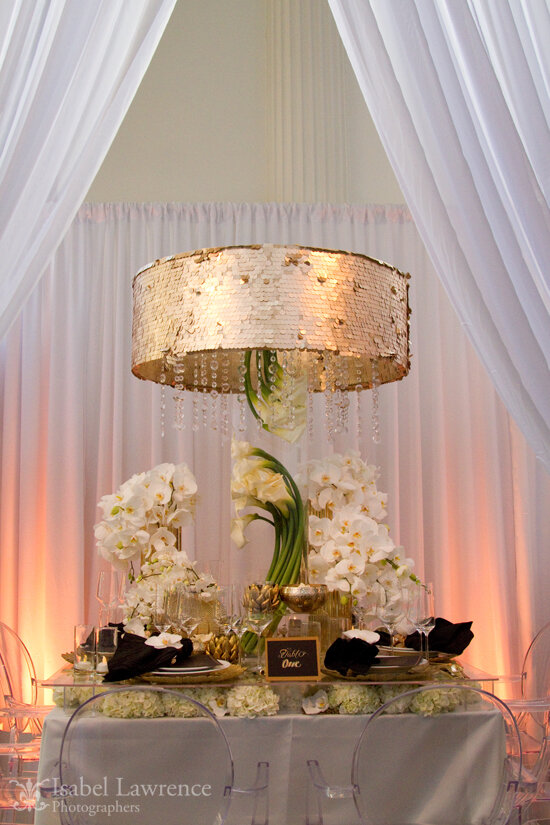 This super-glam vignette was designed by: Amber Event Production, Shawna Yamamoto Event Design and Sterling Engagements.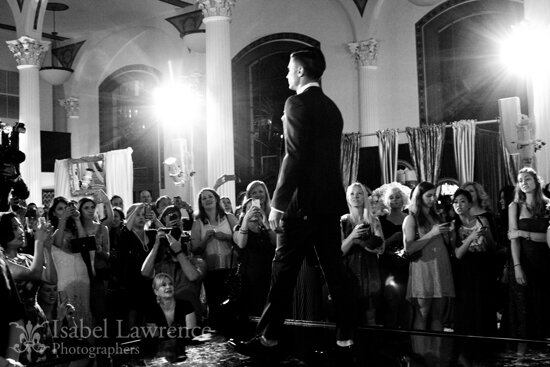 While the lingerie and bridal aspects of the fashion show were really lovely, the highlight for me was the men's bespoke suiting by Requisite Custom Made Apparel.
Comments Off

on California Wedding Day's Urban Unveiled, 2013