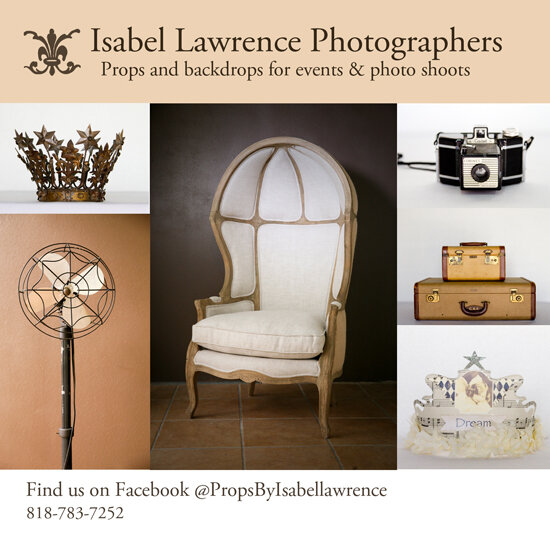 You may not know this about me, but I've always been a bit of a pack-rat, or as I like to think of it, a collector and curator of really cool stuff. After many years of storing said treasures, I've decided to make them available for rent for photo shoots and events.
In addition to items like: french burlap chairs, a handmade wooden rope swing, and vintage luggage, there will also be a variety of backdrops available for very reasonable rental rates. If any of you have ever looked into renting a backdrop, you will have discovered that the exorbitant fee may be easily absorbed in big budget commercial or fashion shoots but is utterly prohibitive for the kinds of shoots that most of us do.
So if you are looking for a gorgeous feathered headpiece to liven up your next engagement sitting or a trio of footed milk glass serving dishes for your child's birthday party, check us out. You can browse our collection on Facebook at PropsByIsabellawrence. I'll be adding new items regularly so be sure to check back often and of course, a "Like" would be most appreciated!