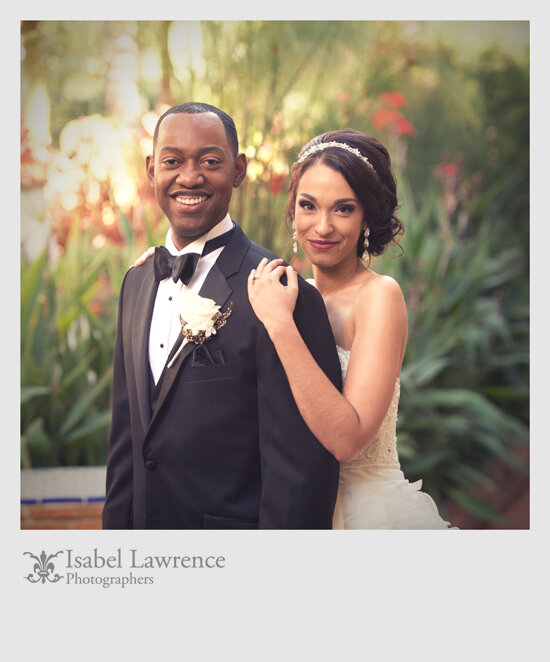 Larry and I had such a wonderful time photographing Marissa and Louis' wedding a few weeks ago. It was one of those days photographers dream about. We were blessed with a gorgeous couple with great chemistry and a venue that was ridiculously easy to photograph. Usually, I would write about the particulars of the day but I thought this time it might be interesting for me to give you a little insight into the nuts and bolts of how Larry and I photograph a wedding story. So here goes…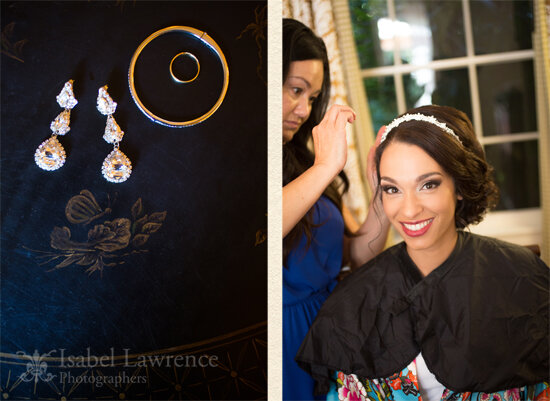 We always like to start our day photographing the bride and groom in their dressing rooms. Not only does this usually yield lovely images, but most importantly, it breaks the ice. I like to joke with my brides that once I've seen them in their underwear, any photo jitters are sure to melt away.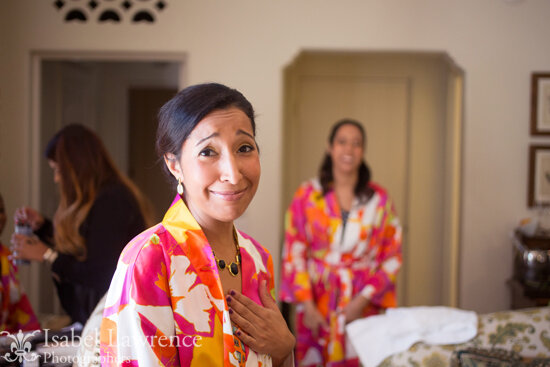 Another perk to photographing the couple while getting ready, is getting to know and document the bridal party. Marissa had her girls in colorful matching robes which were really fun to shoot.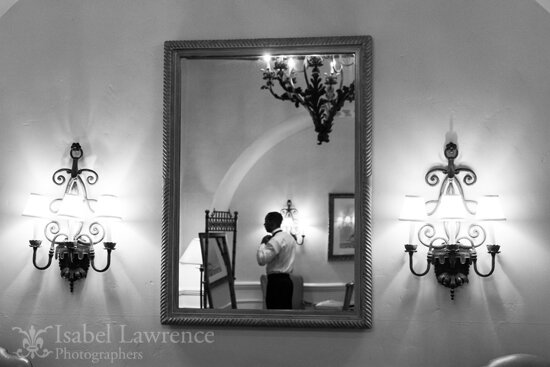 The benefit of having two photographers is that while I'm with the girls, Larry is with the groom and his groom's men. In this case, Louis got ready in one of the ballrooms so Larry made use of the interesting elements in the room like this mirror and ornate light fixtures.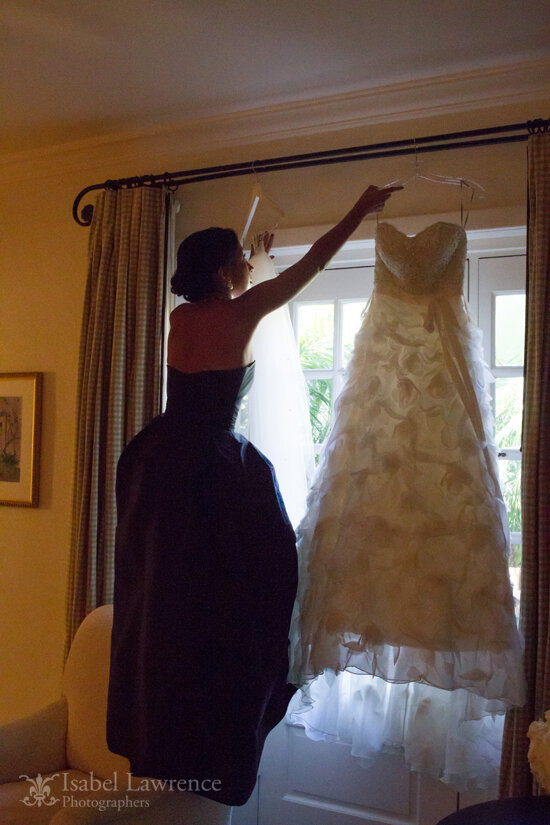 A photograph of the wedding gown is a must. This window was not only a pretty spot for it to hang, but it's retrieval made for a lovely image too.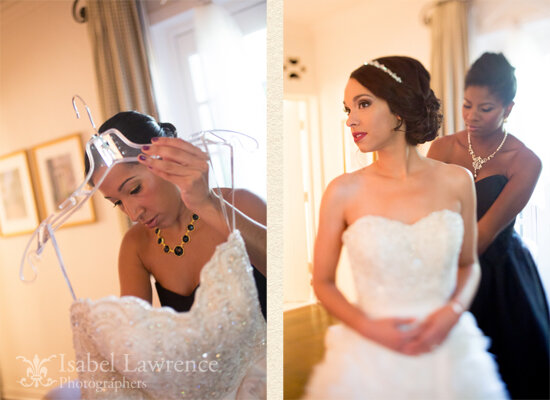 Marissa's gown was utter perfection! It fit her to a tee.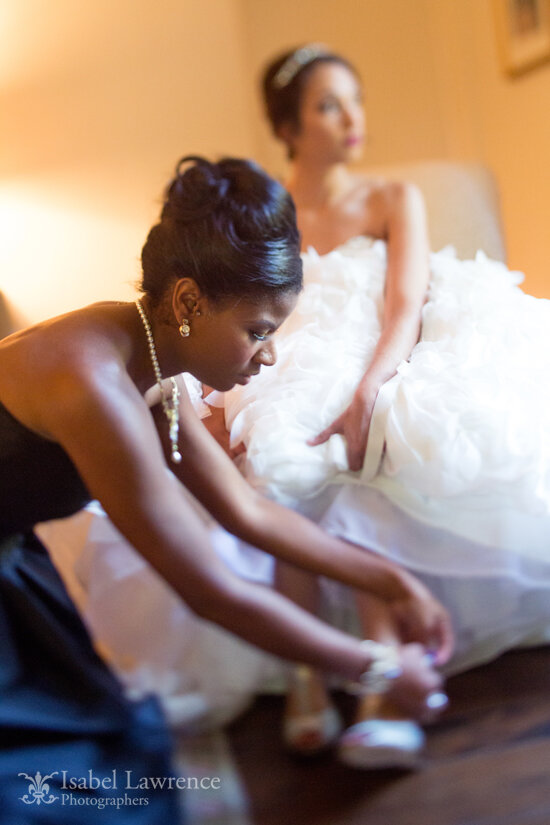 Even though this photo looks spontaneous, there was a little art direction on my part. I had Marissa's maid of honor put her shoes on near the window so that I could take advantage of the pretty light coming through. I love how the light highlights her beautiful arms and lashes.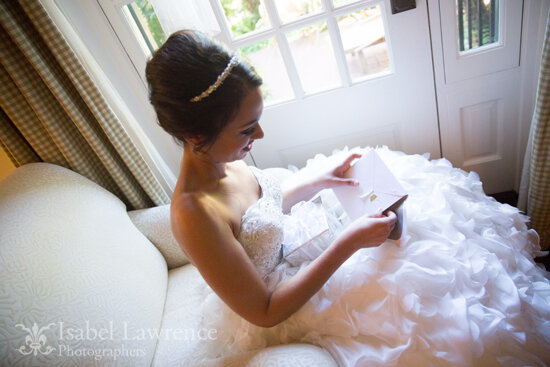 Still utilizing this spot, I changed my angle to make this image of Marissa opening her gift from Louis.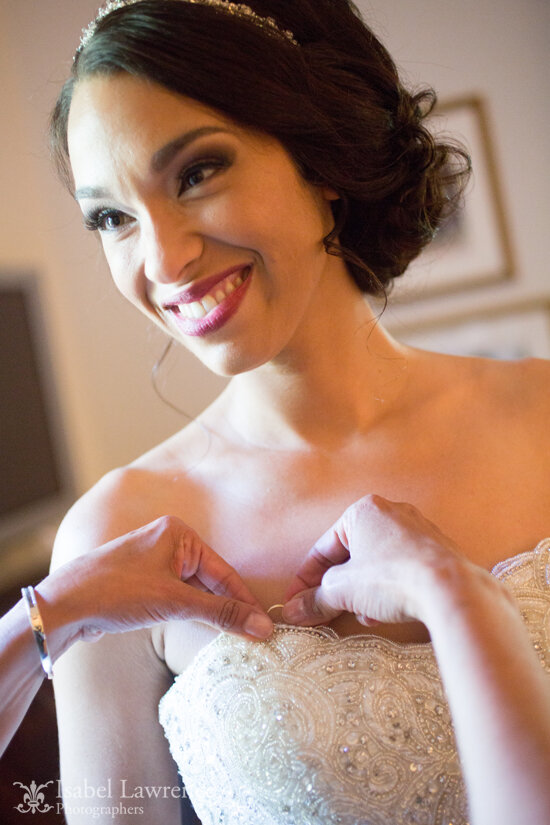 Marissa's mother affixed an heirloom wedding band to her bodice. It's little touches and traditions like this that make wedding's so special.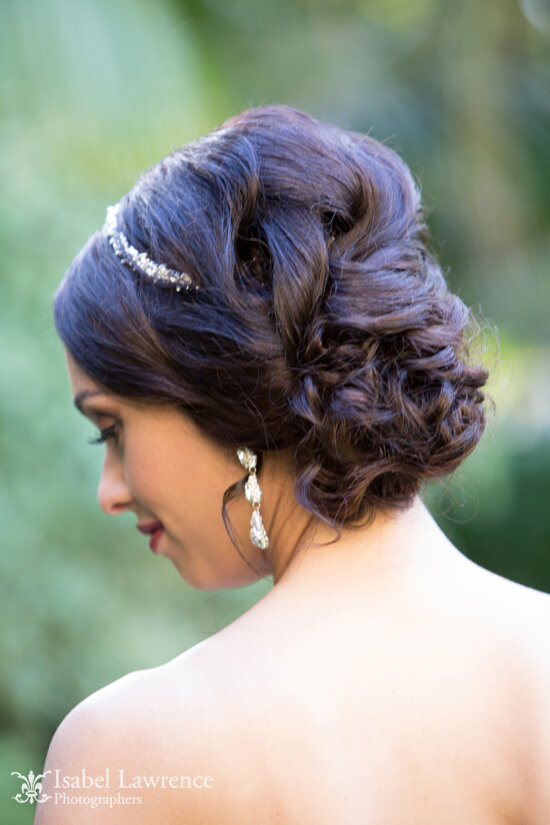 A bride's wedding day can go by in a blur. We've often had couples tell us, after the fact, that they barely remember what happened much less how they looked. For that reason, we make sure to document every little thing, like the intricate swirls of this particularly pretty up do.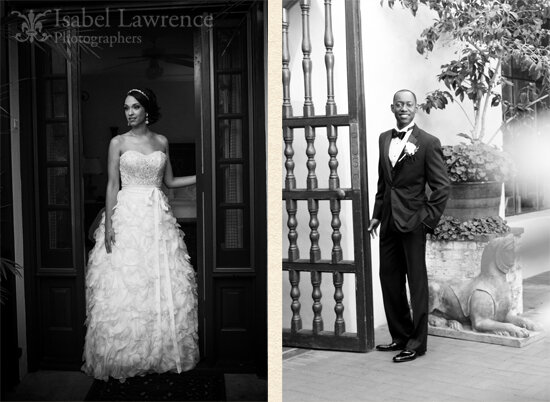 Larry and I photograph a couple's wedding day as if we are shooting a movie. We are always looking for ways to introduce the next scene of the story.
In this case, these images set the stage for Marissa and Louis to meet. When we have our album consultation with them, we will suggest they frame these two photographs together. I think the elegant, classic nature of these images will look great as art in their home.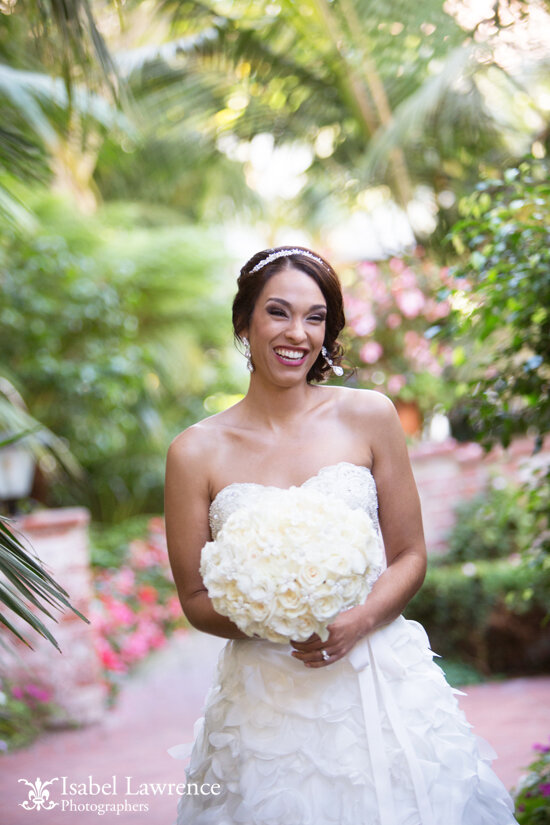 We put a lot of thought into where our couples will experience their "first look". A quiet, out of the way place where the bride and groom can spend a few moments together is crucial. Equally crucial, is co-ordinating our spots so that Larry and I get beautiful images but don't appear in each other's shots. This photo shows my point of view…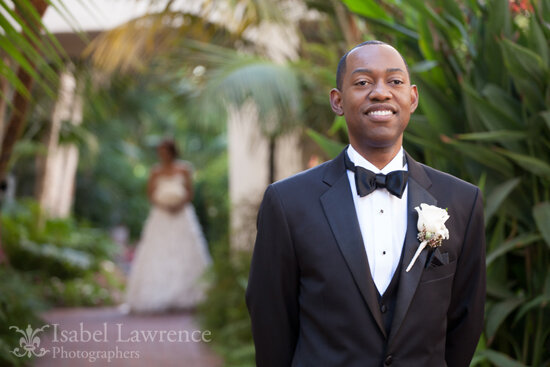 …and this is Larry's.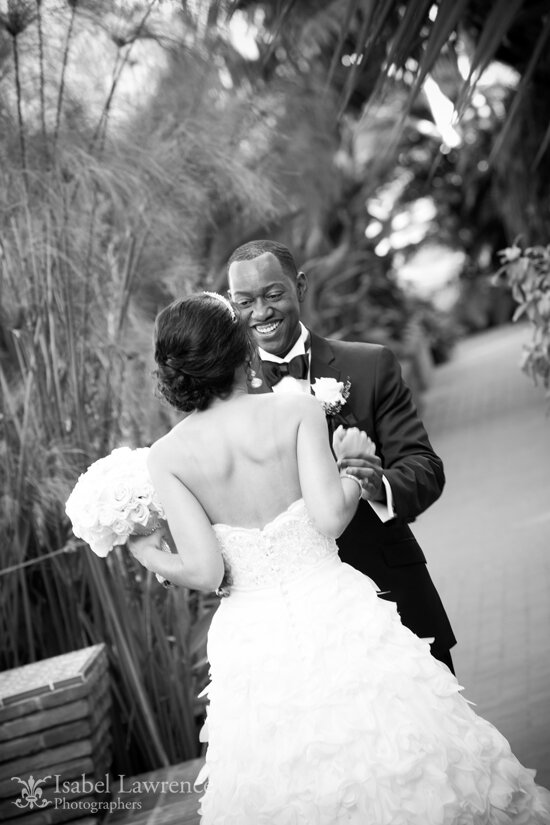 Capturing a couple's first look is one of our favorite photo-ops. Especially when we are rewarded with a jubilant reaction like this one.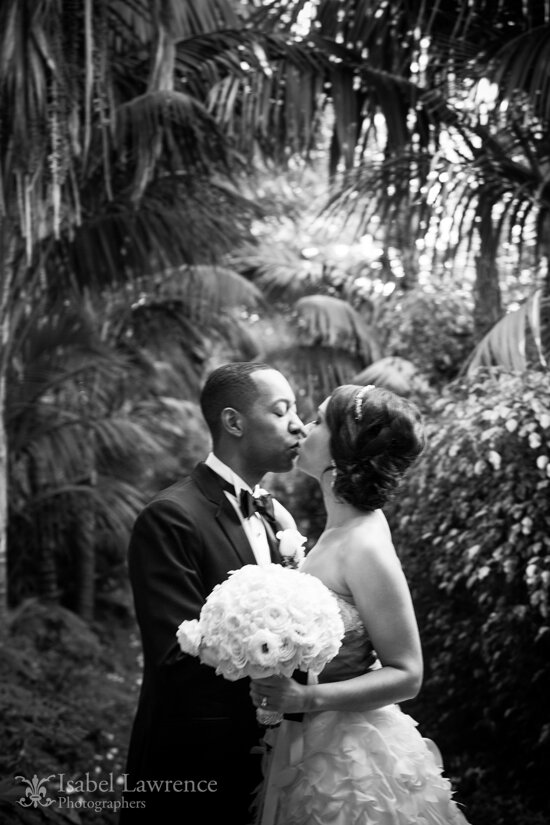 Even though most of what we shoot is digital these days, we still love the look of film, particularly black and white film.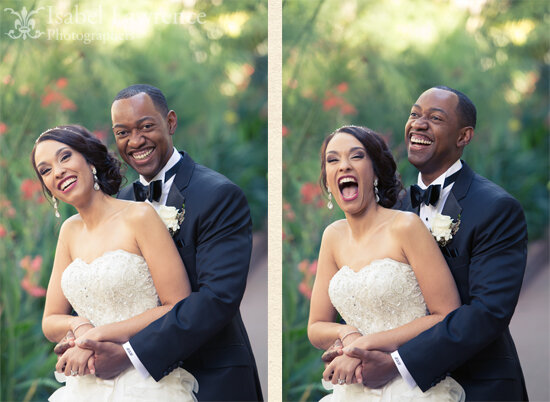 We are not above subjecting our couples to goofy jokes to get reactions like these!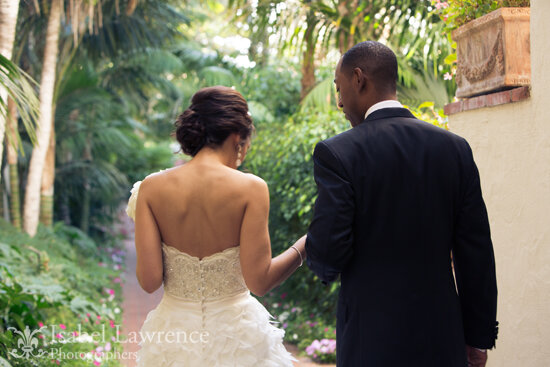 A photographer's job is to always be on the alert for a lovely moment. Even when walking from one part of the property to another, we are on the look-out for a potentially beautiful shot.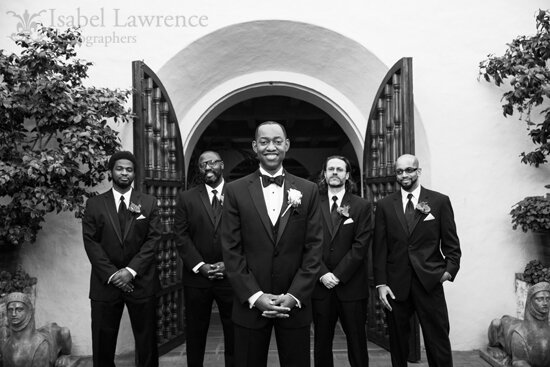 Here we are at the family and bridal party portrait sessions. If any of you reading this are planning your wedding at this time, I would advise that you try to keep these to 10 groupings or less. This can easily morph into the never-ending rotation of family members. Trust me, keep these to just the essential personnel (immediate family, grandparents and bridal party). Your exhausted, sore, smiley-cheeks will thank me for this little peace of wisdom.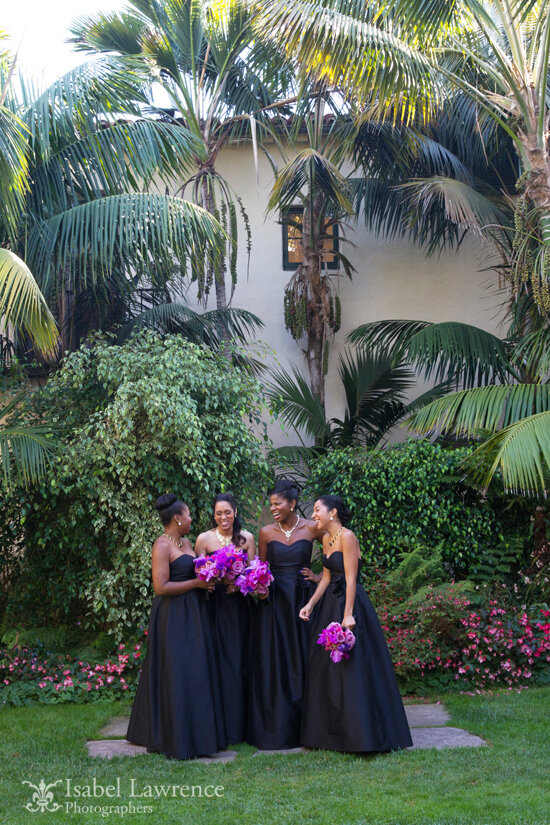 I just loved the bridesmaids' dresses. The girls looked so elegant and "Old Hollywood".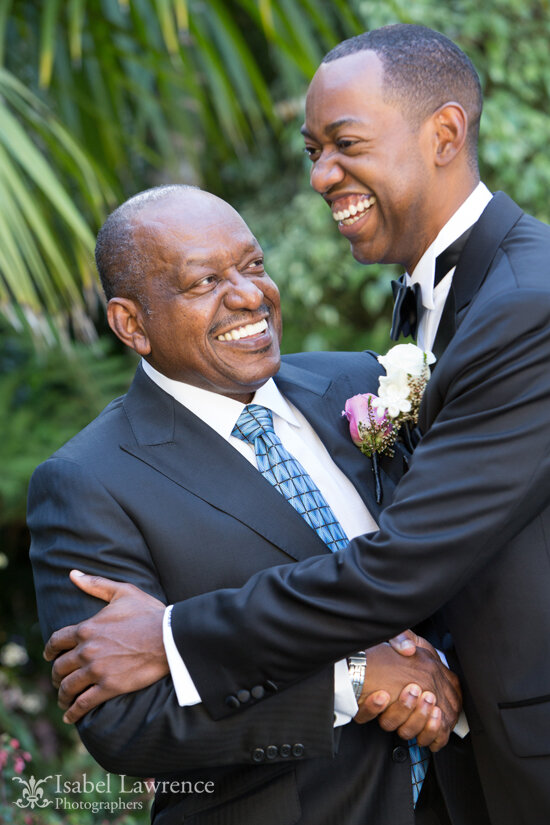 By keeping the family shots to the essential players, we had time to let natural moments like this unfold.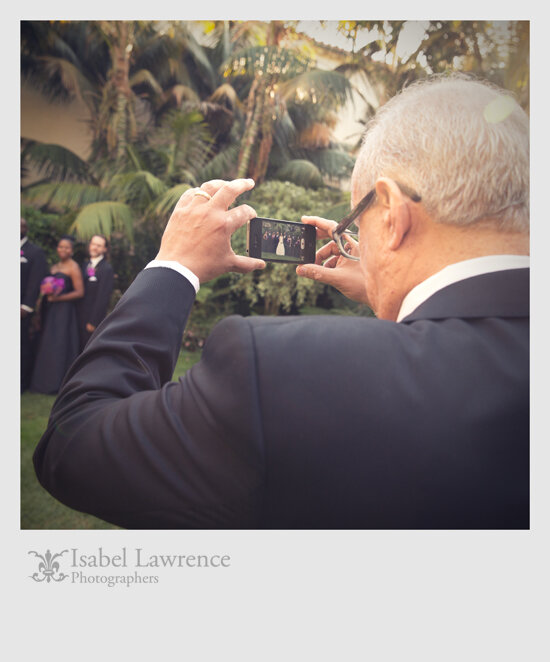 While I was photographing the bridal party, Larry made this cute image of Marissa's father. It looks like Dad got a pretty good shot too!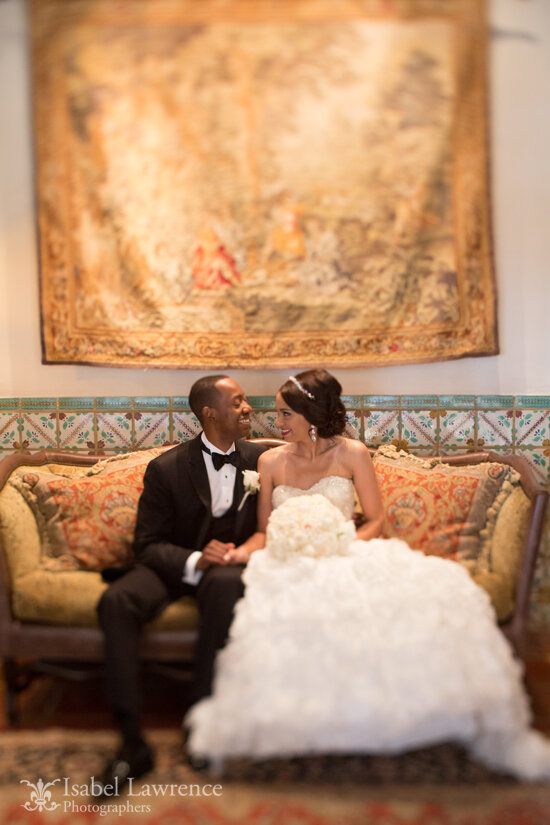 The Four Season's is such a beautiful place to be married. Because we have photographed here many times, we are conscious to not create the same images in the same places. This time around, a tapestry and sofa in the hallway called out to me as the perfect setting to create a nice portrait of Marissa and Louis.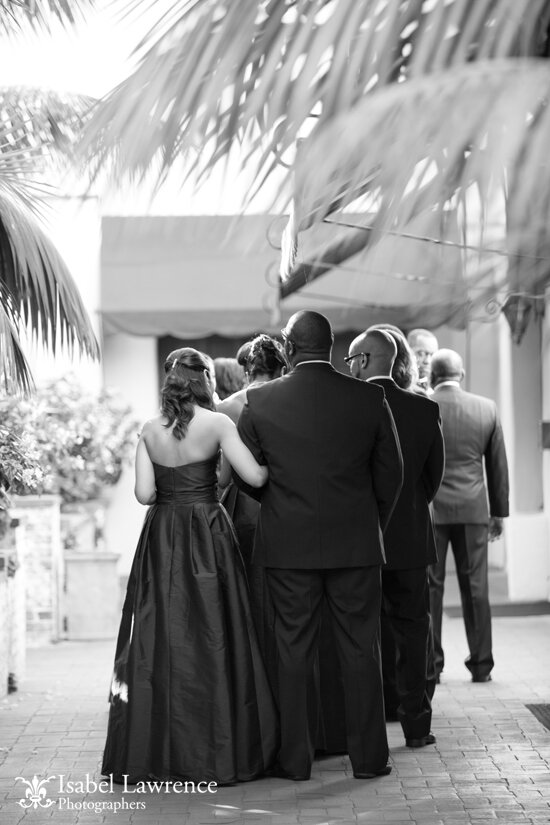 The moments before the ceremony are another of my favorite photo-ops. While Larry is at the ceremony site photographing the guests arriving, I have the luxury of hanging out with the bridal party before the main event.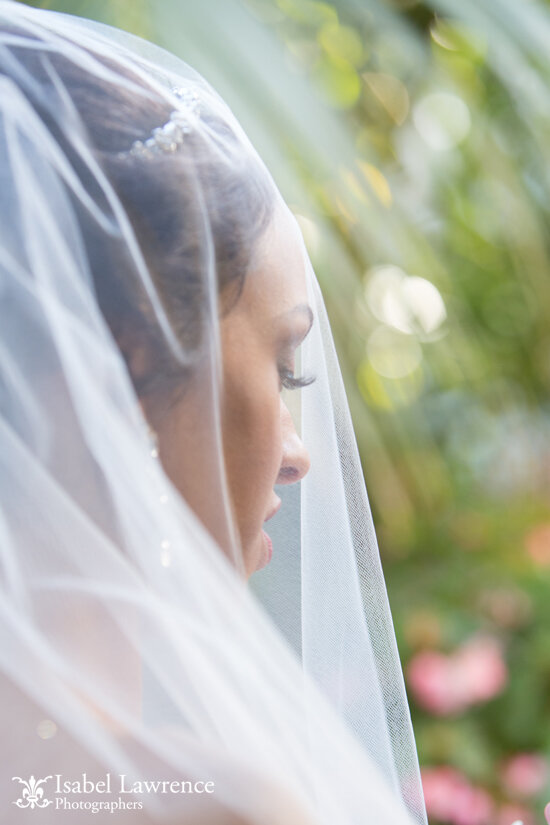 When this particular image appeared in my viewfinder, it took my breath away. Everything came together, the soft light, the texture of the veil…It may be my favorite photo of the whole day.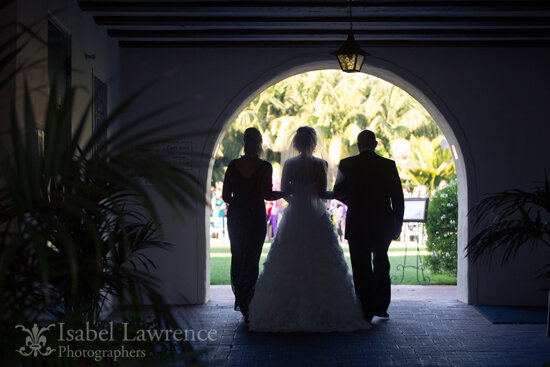 I had been eyeing this archway all day and was really excited to see that the ceremony was set up at the end of it. My hunch that it would make for a dramatic shot of Marissa and her parents paid off.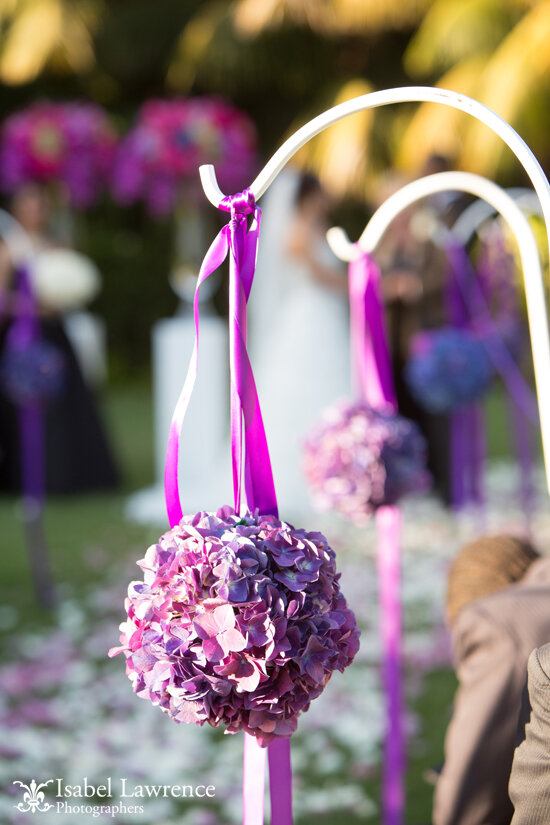 During the ceremony, Larry becomes the lead shooter and I hang back. It's important for us to not be obtrusive during this part of the day. While at the end of the aisle, I'll look for little details like this…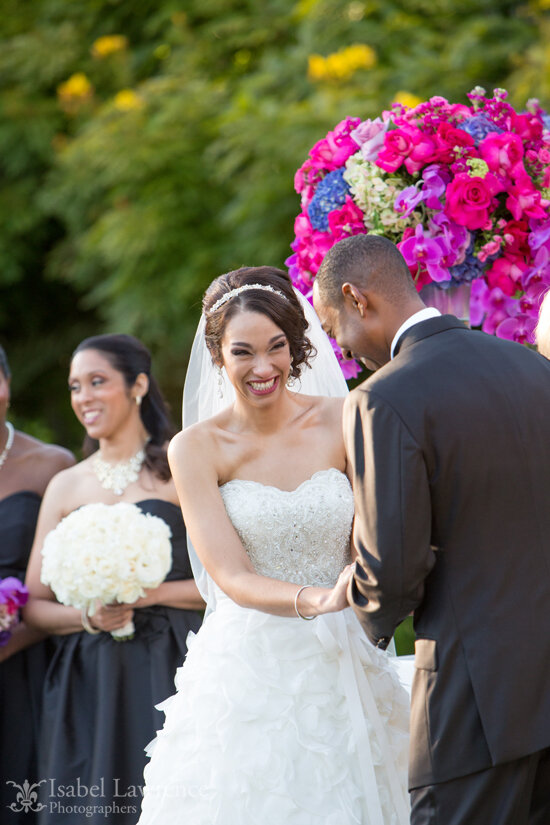 While Larry focuses on emotional moments like this.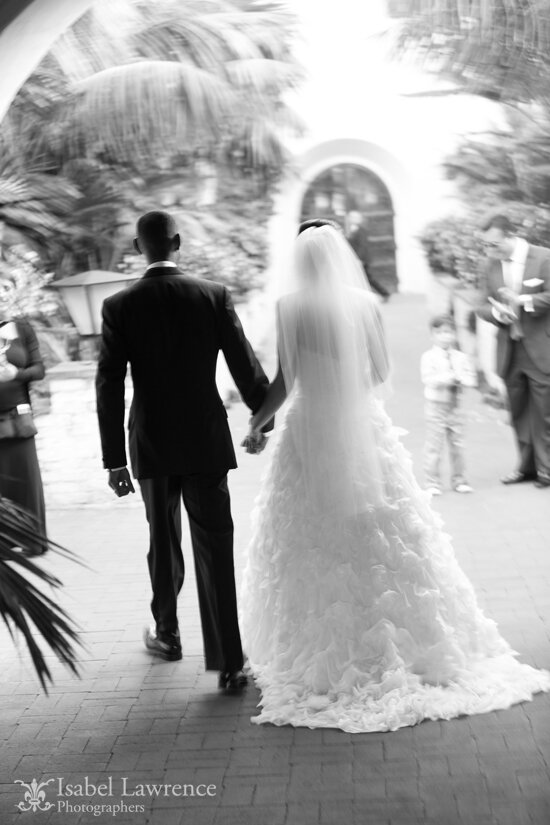 It is important to have shots that lead into the next part of the story. Sometimes showing a little movement can set up the next scene.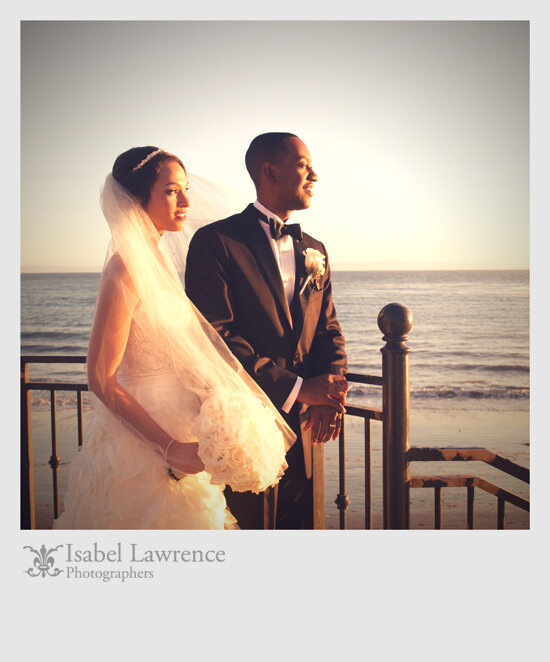 Another beautiful thing about the Four Seasons is its proximity to the beach. Just before the sun set, Marissa and Louis took a little time away from their cocktail party for a few snaps.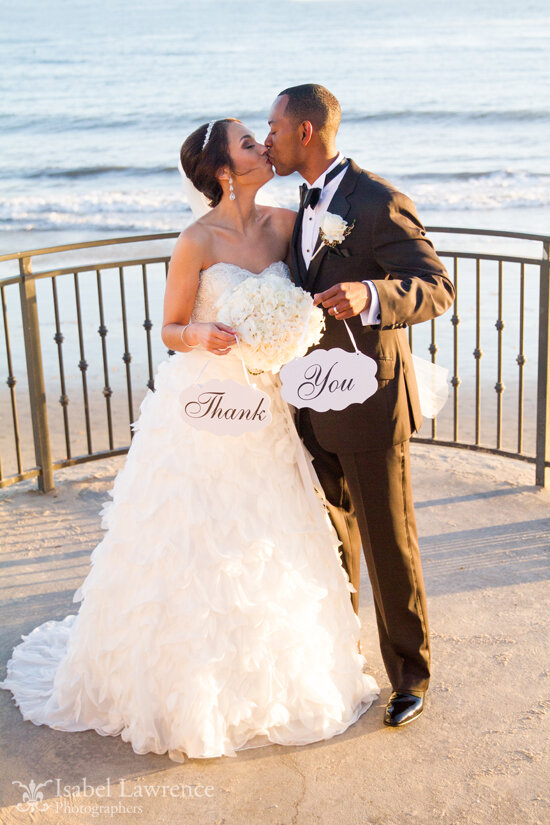 These signs are just too cute! Perfect for Thank You cards.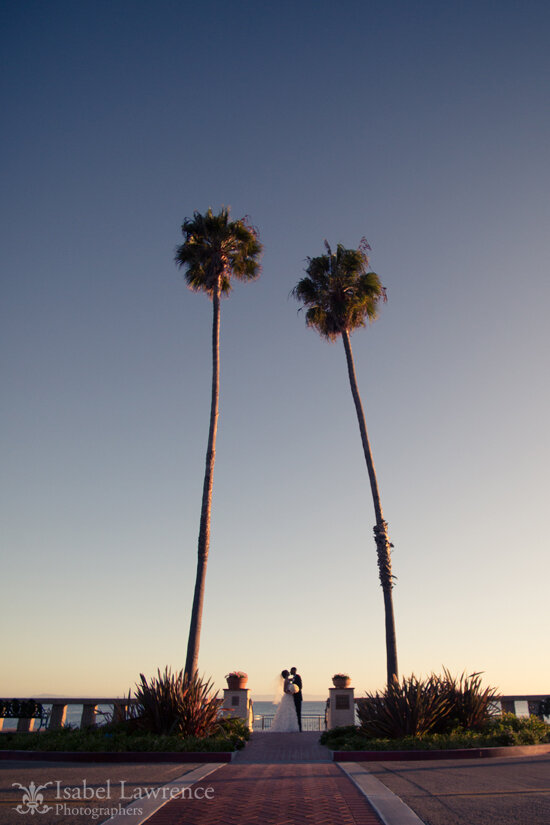 The perfect ending to a beautiful day.
Four Seasons Resort the Biltmore Santa Barbara