Hi everyone. Larry here again. I'm so excited to show you more of Jennifer and Jake's special day that I photographed with our associate photographer, Maya Myers.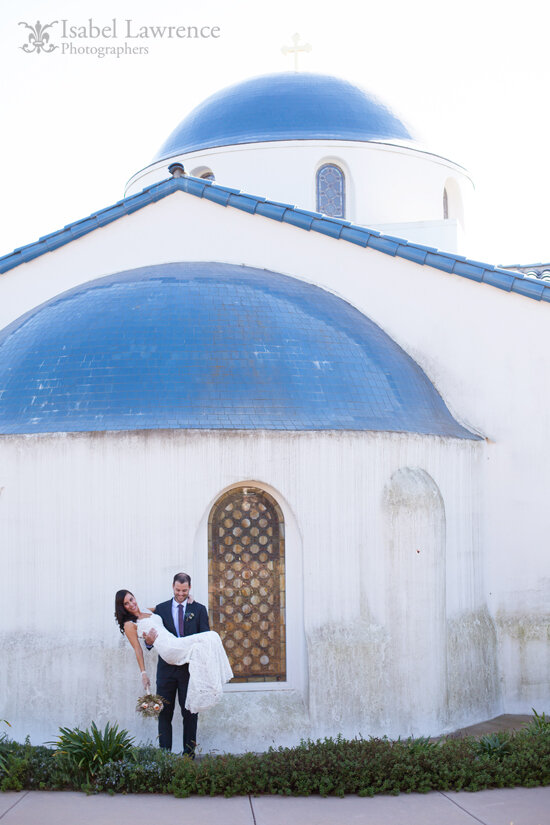 Jake takes a practice run at carrying Jennifer over the threshold before the ceremony.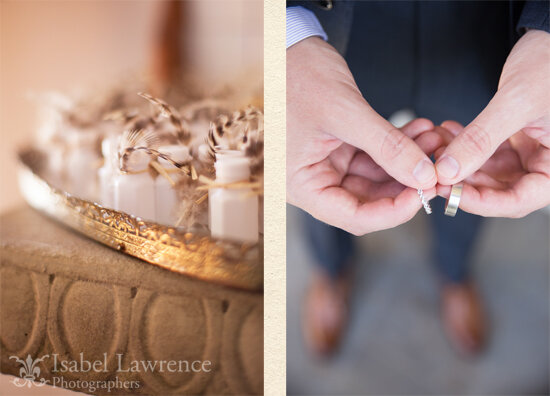 There were so many charming touches. The feather festooned bottles held soap bubbles.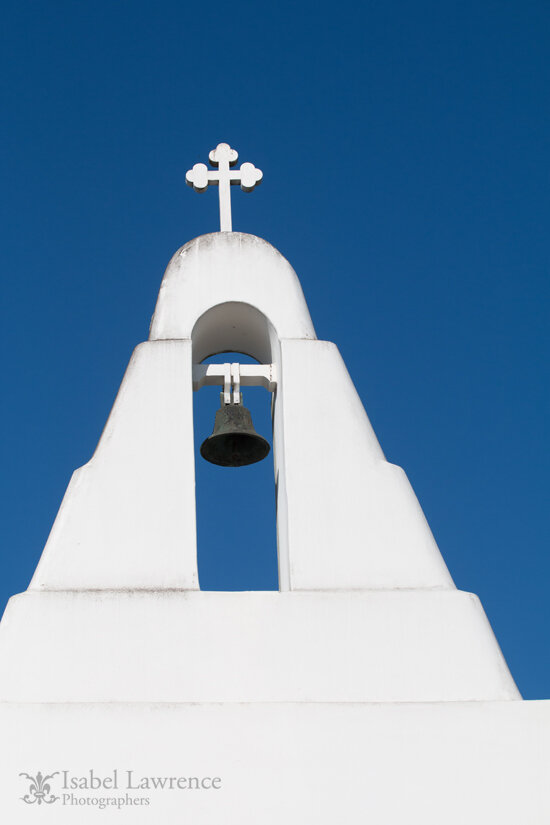 Saint Barbara Greek Orthodox Church was a new venue for us. We were delighted to discover how photogenic it is.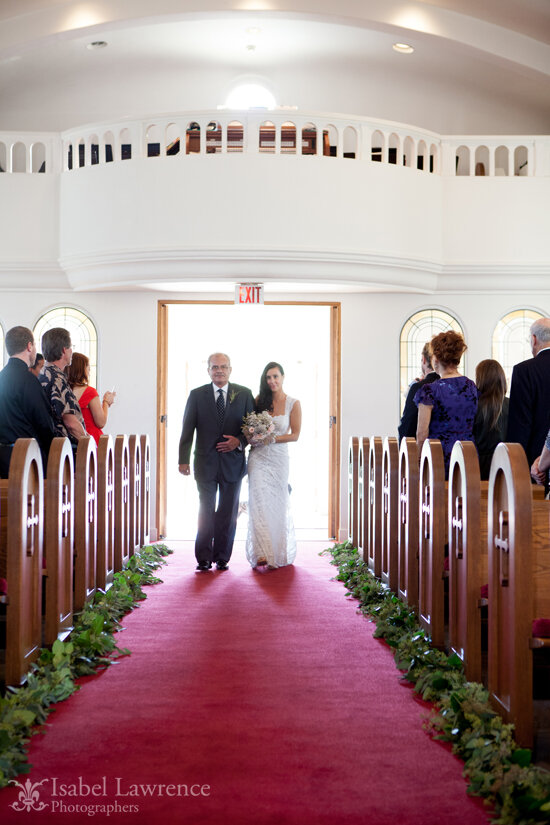 Jennifer makes her grand entrance.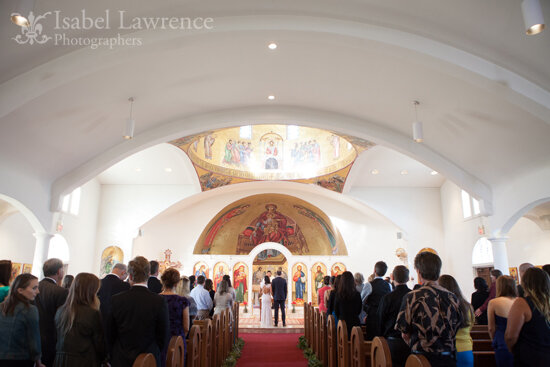 This church has both opulence and an airy quality. It was wonderful to photograph here.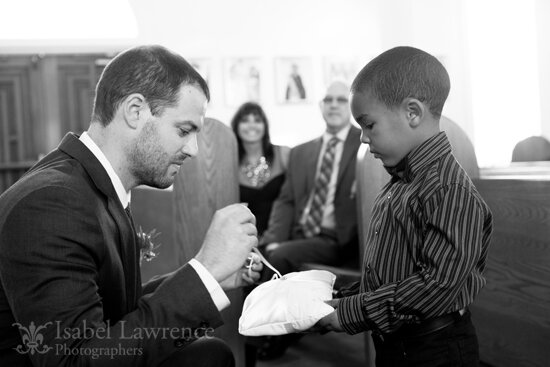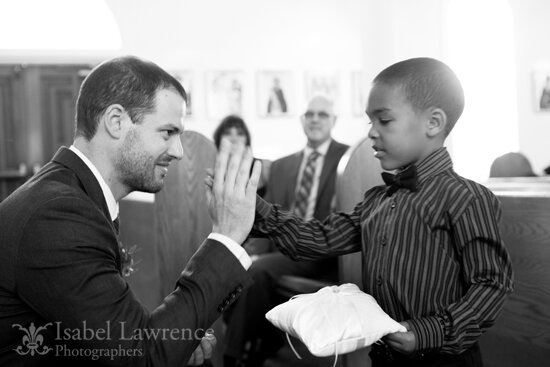 The rings were successfully delivered!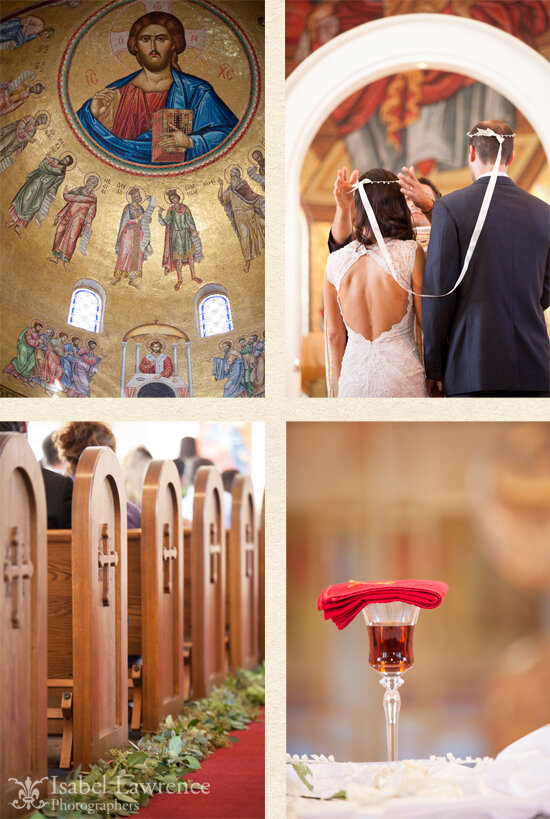 Greek Orthodox ceremonies are truly beautiful. The crowns the bride and groom wear have origins in ancient Greece. Back then, the headpieces were woven of plants honoring Aphrodite. It was believed they would bring beauty and fertility to the newly married couple.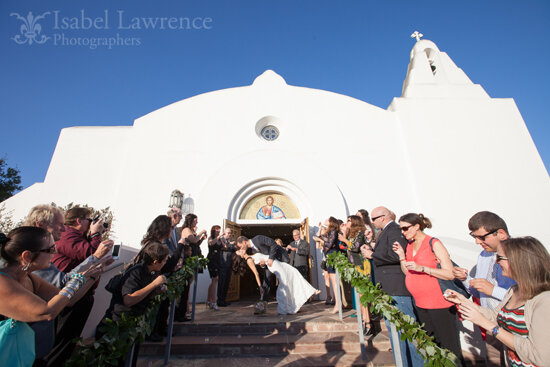 Love those bubbles! They always make for a fun, festive exit.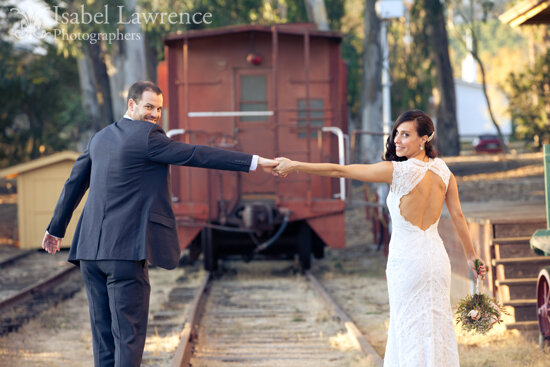 Jennifer and Jake had the fabulous idea of making a quick detour to this old fashioned train depot.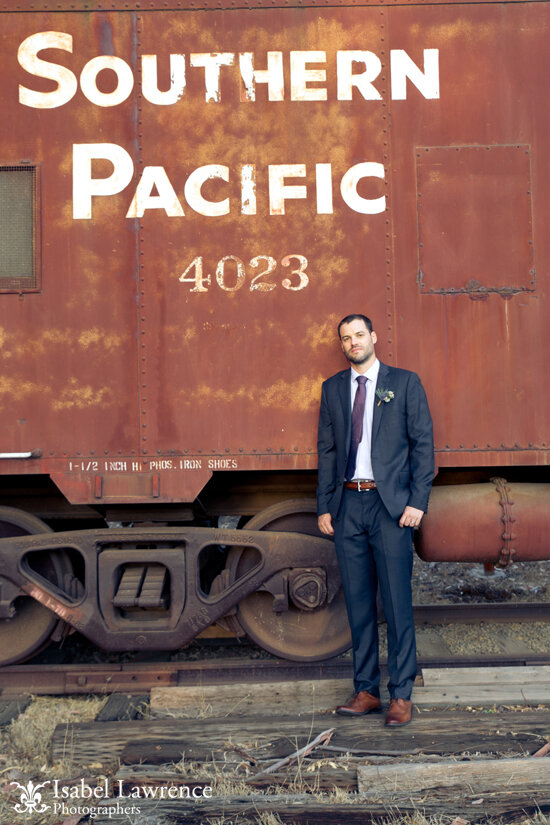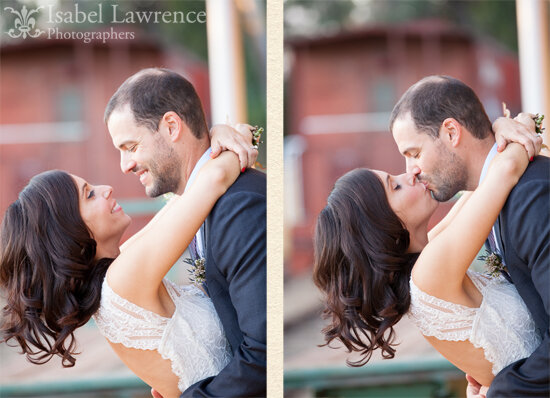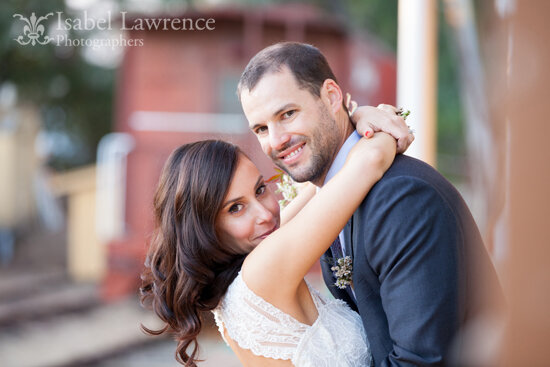 Rusted metal always makes for a great backdrop.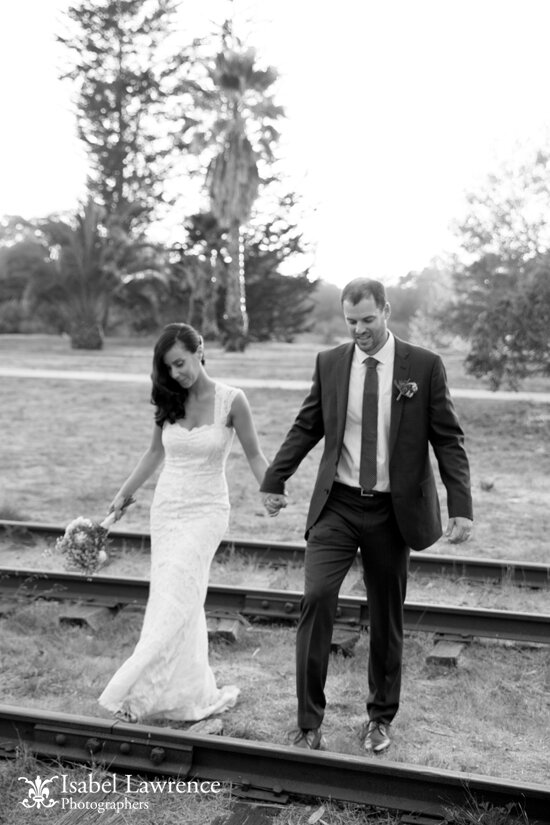 Alas, our play time soon came to an end and we headed back to the church for the reception.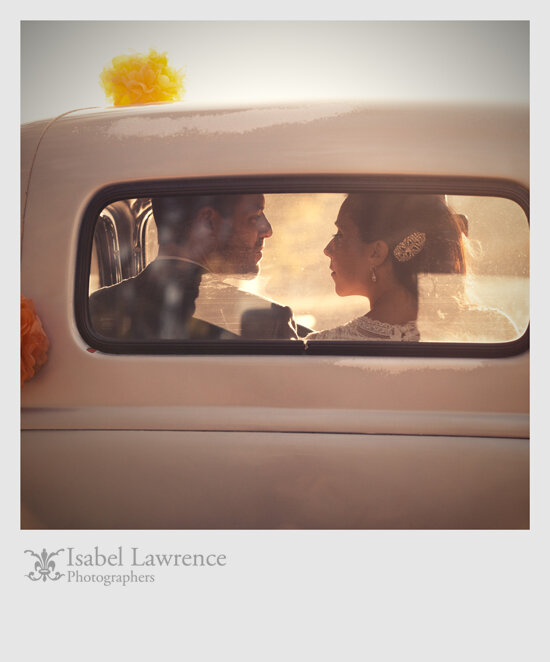 We did however, go back in style…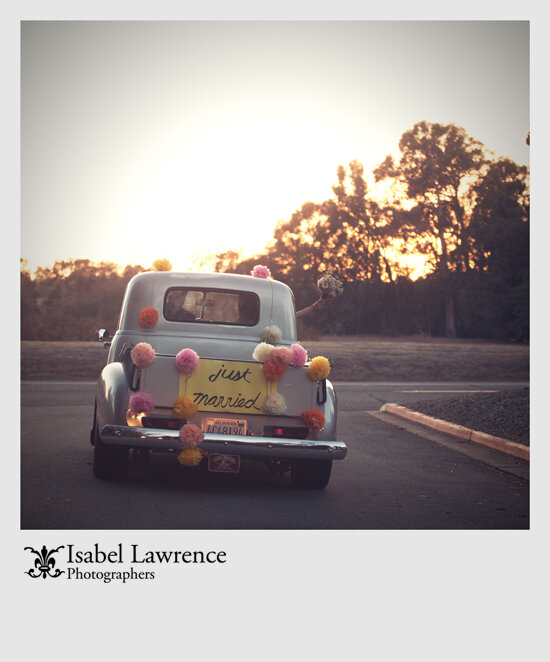 Jake's uncle lent them this vintage truck for the occasion.

Not only does Saint Babara have beautiful grounds and a gorgeous church, it's also built to party. Jennifer and Jake arranged for their guests to sit family style at these long tables.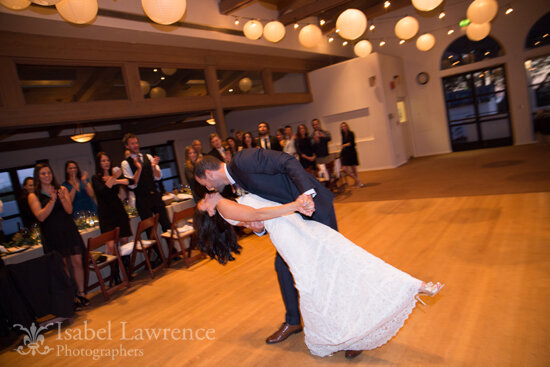 The happy couple made a dramatic entrance.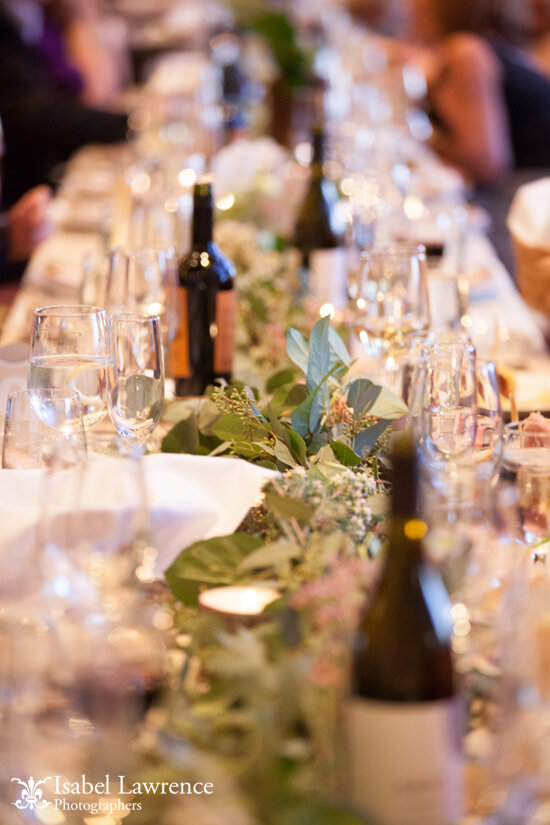 I personally love this type of seating. It creates such a relaxed, convivial atmosphere.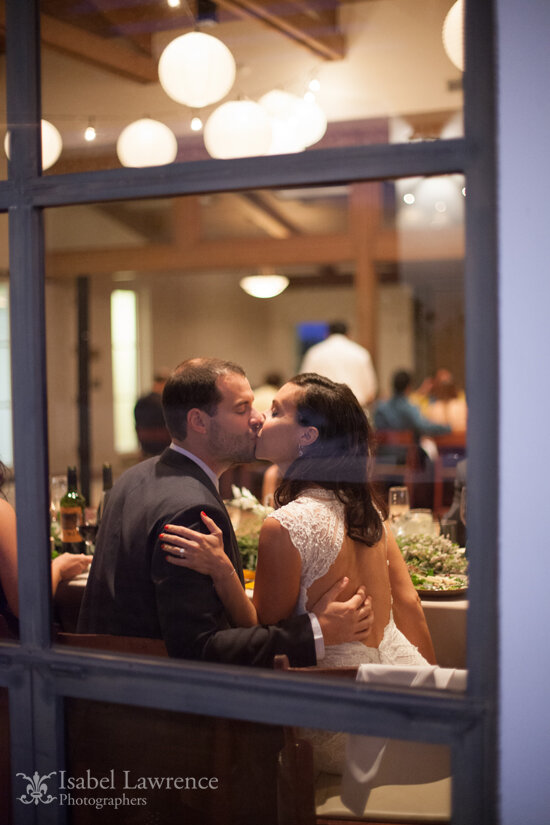 Amidst all the revelry, the newlyweds made time for a few stolen kisses.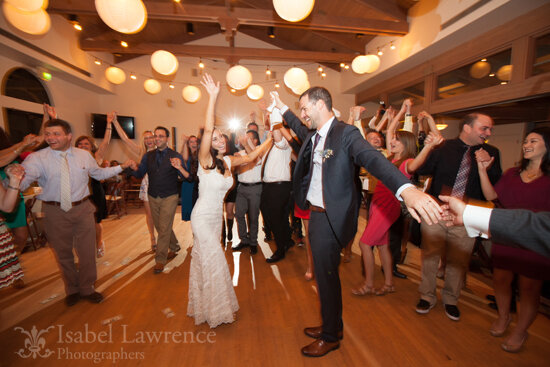 As you can see, it was a lively crowd! There was lots of energetic Greek dancing.

The money dance always makes for great photographs.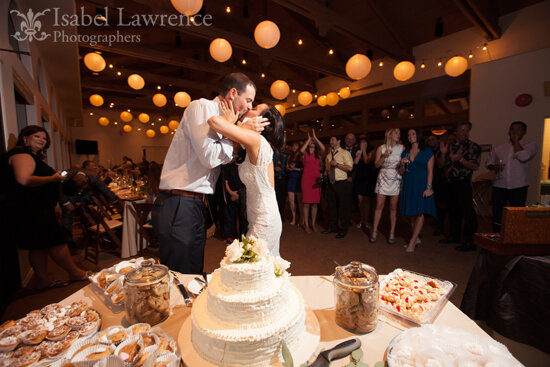 Montecito Confections baked this charming cake.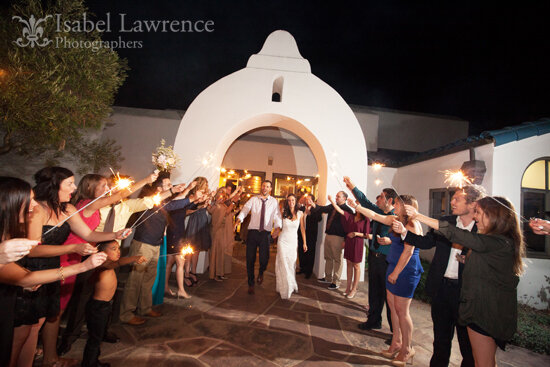 The end of the night came all too quickly…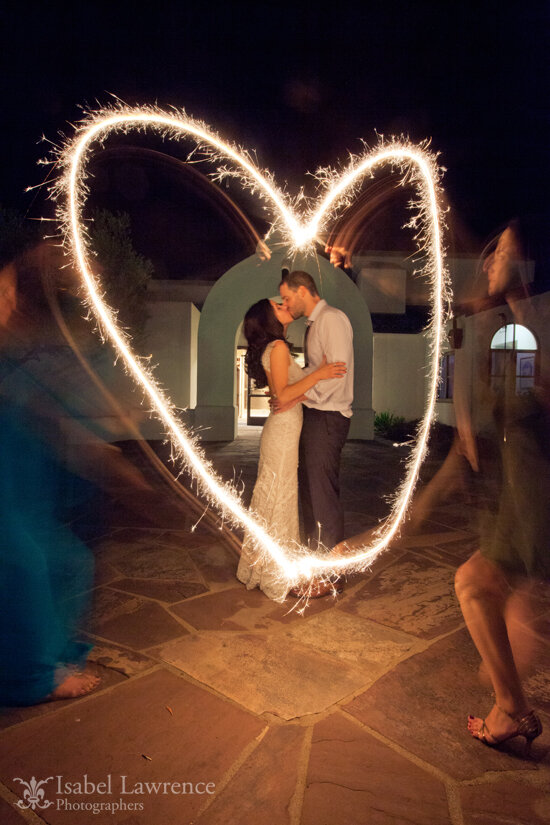 But it ended like it began, with lots of love!
Venue: Saint Barbara Greek Orthodox Church
Photography: Isabel Lawrence Photographers
Florals: S.R. Hogue & Company
Cake: Montecito Confections
Caterer: Pure Joy Catering
Dress: Nicole Miller
Shoes: Sergio Rossi
Suit: J. Crew
D.J. & lighting: In The Mix Events