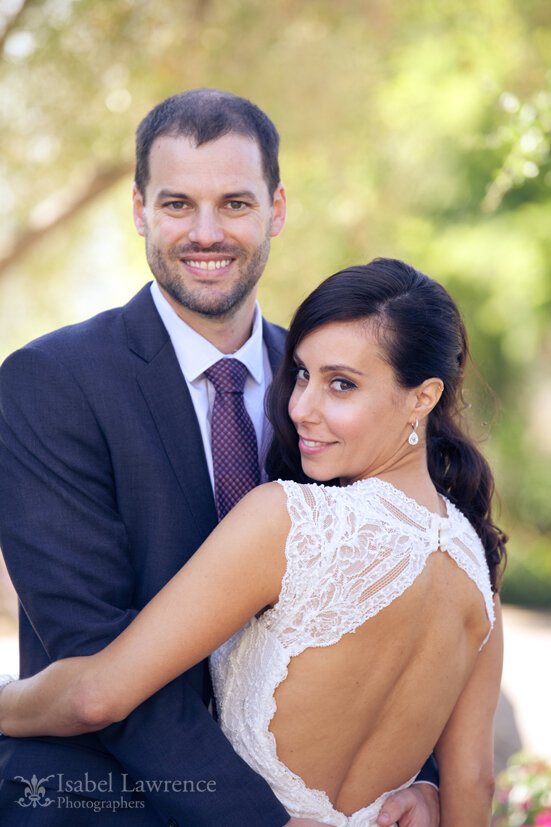 Hi everyone, Larry here. It's my pleasure to tell you all about Jennifer and Jake's beautiful wedding that I photographed with our associate photographer, Maya Myers.
We had so much fun photographing this wedding and want to share lots of images with you. So with that being said, it will appear in our blog in two parts.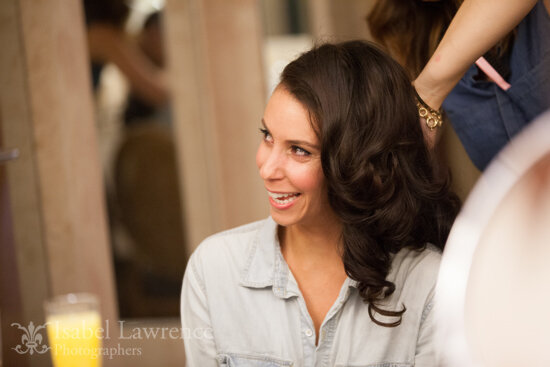 It's so nice seeing a bride relaxed and enjoying her wedding day!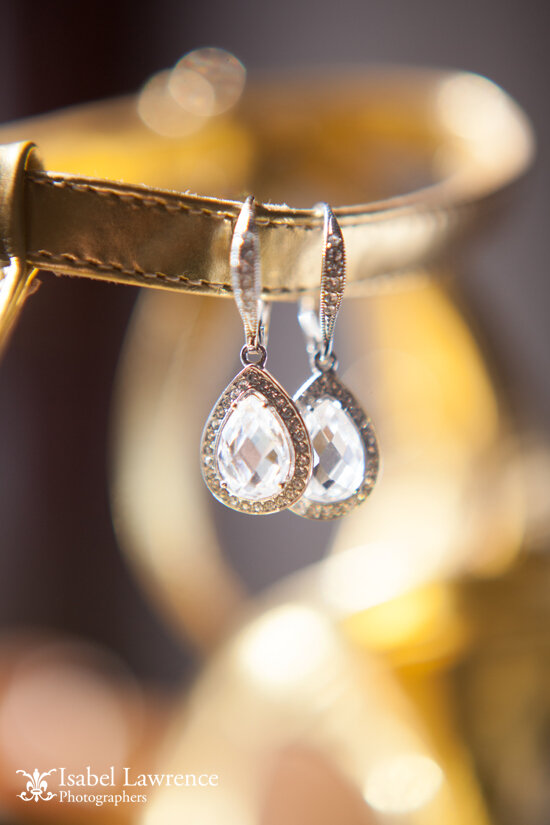 Jennifer clearly loves elegant, beautiful things as is evident from her jewelry…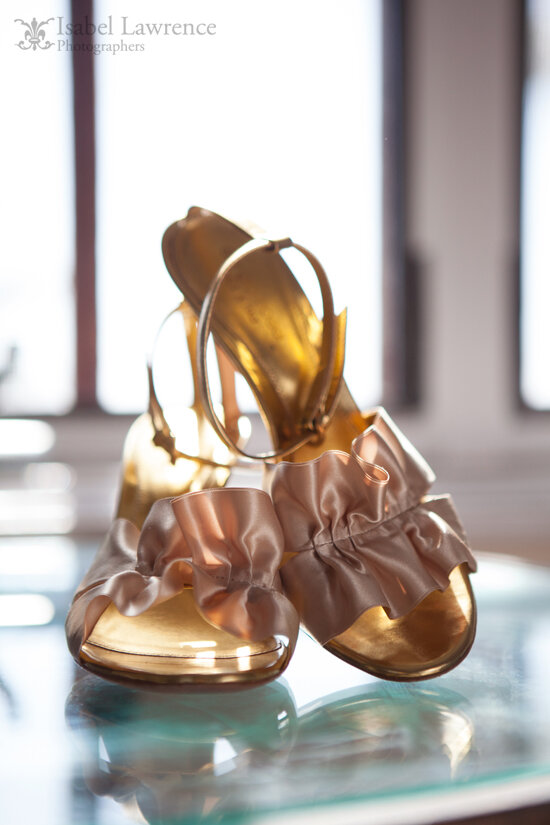 to her Sergio Rossi heels.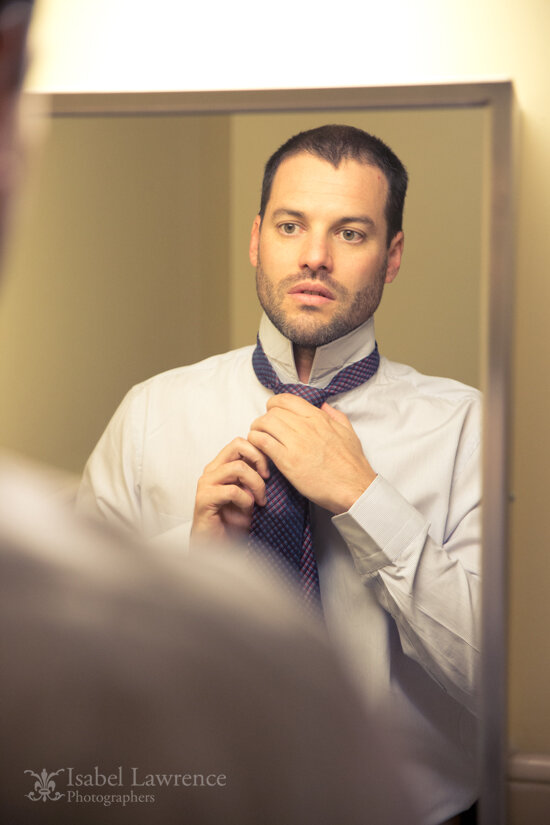 Don't let Jake's look of serious concentration fool you…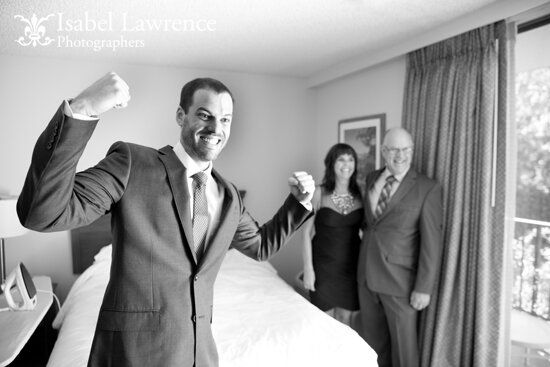 There was plenty of merriment in the men's dressing room.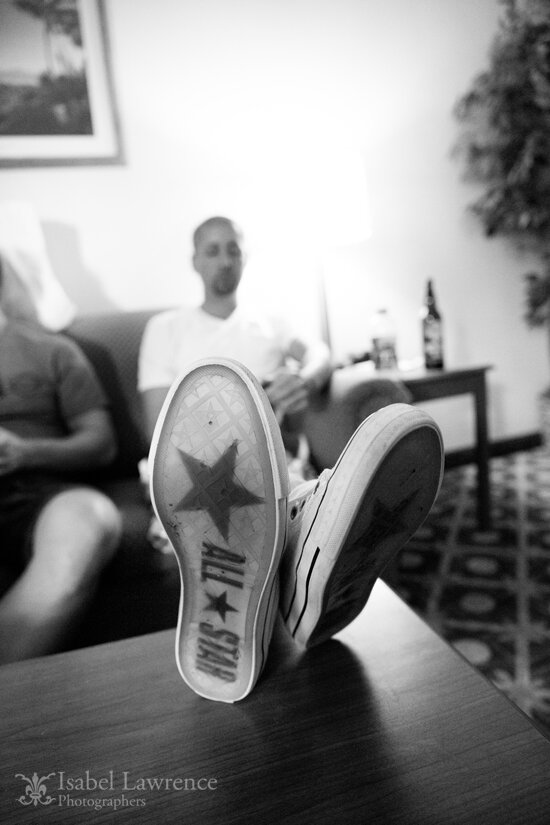 Not to mention a fair amount of game watching on TV.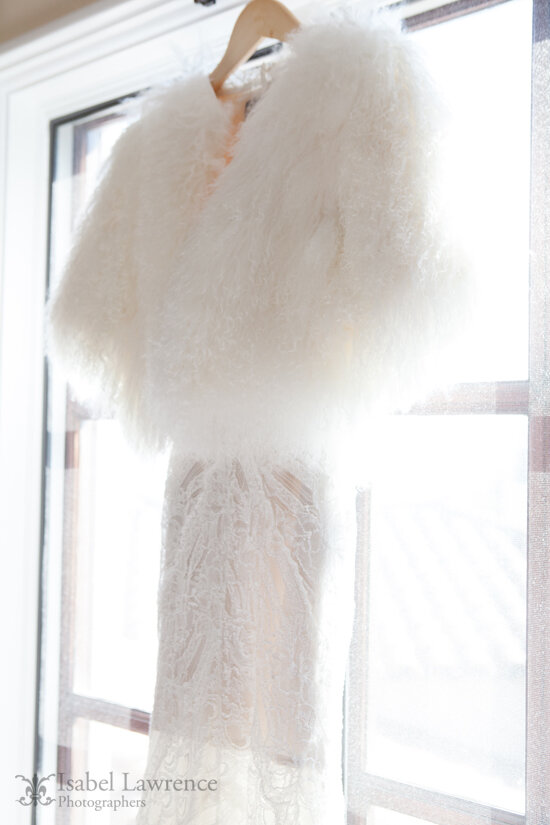 While it proved too warm for Jennifer to wear this shearling shrug, it added a lovely texture to this photo.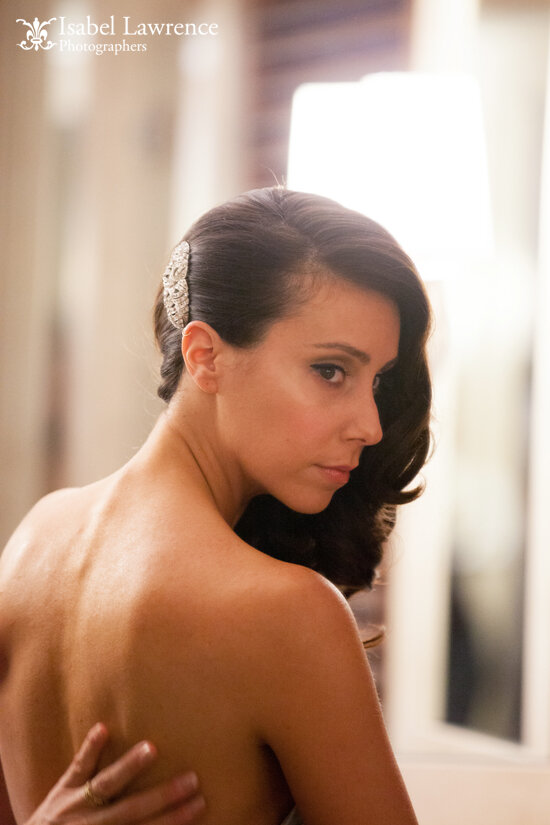 A few last minute primps in the mirror…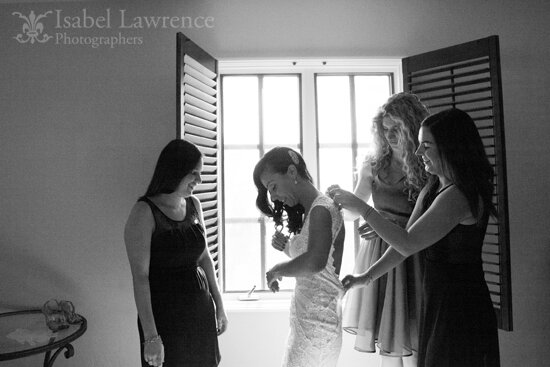 The bride's friends lend a hand. The Bacara Resort and Spa is such a beautiful place to prepare for the big day.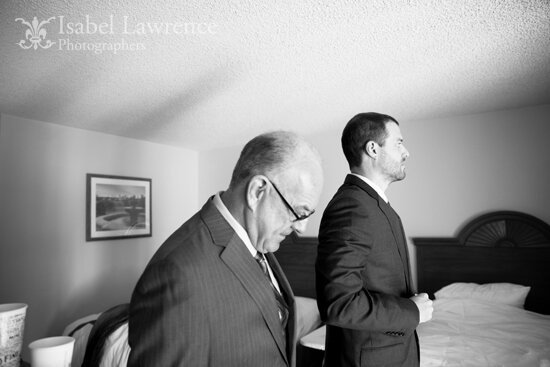 At times like these, it's great to have your father by your side.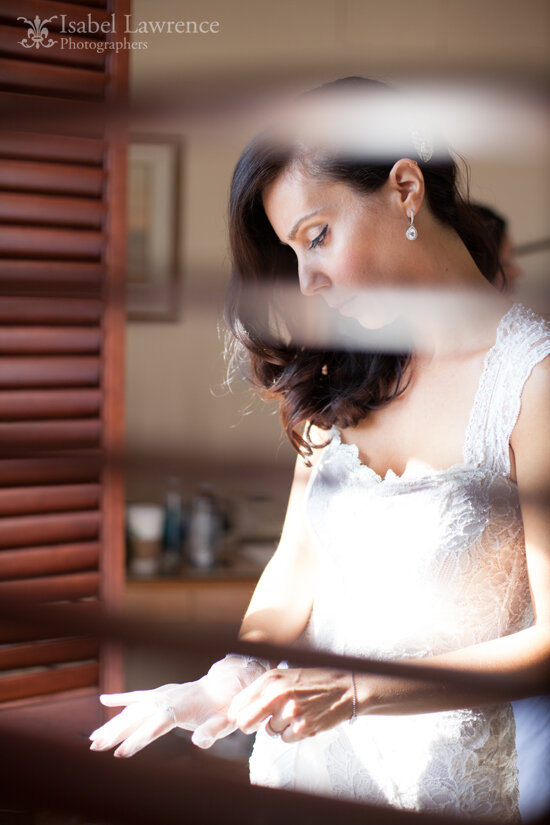 Jennifer had these lace gloves custom made.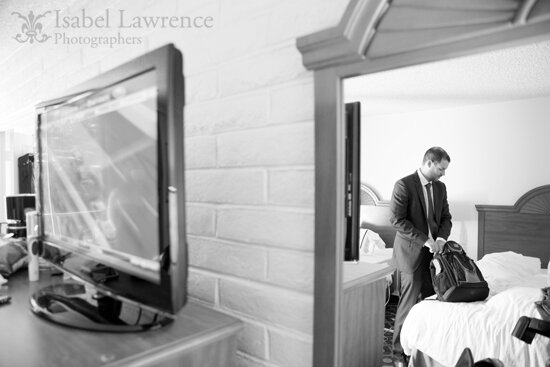 Jake packs up and gets ready to leave for the church.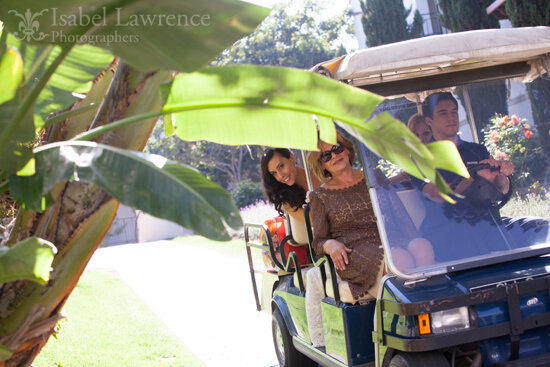 Jennifer gets VIP transportation through the grounds of the Bacara.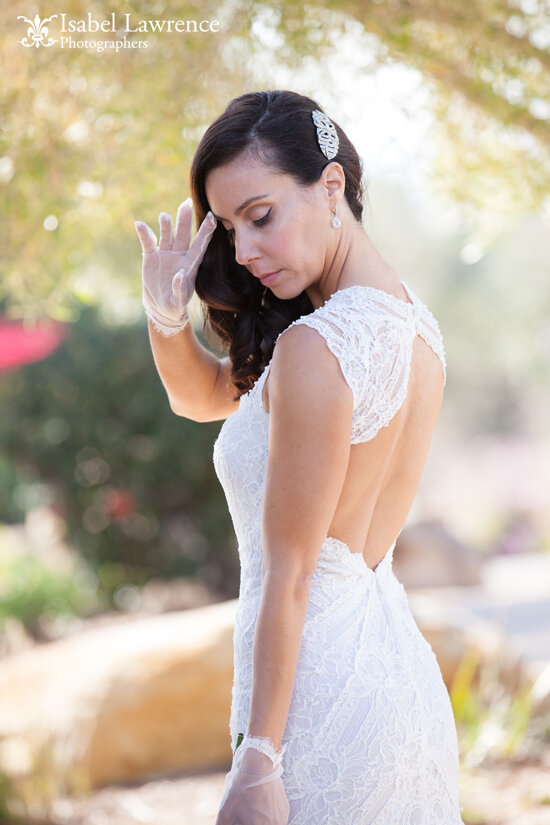 This Nicole Miller gown fit Jennifer perfectly.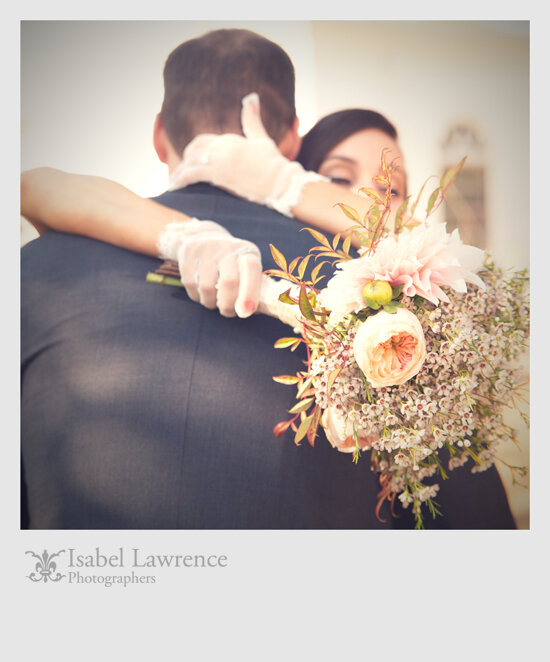 Jennifer and Jake's first look was magical. Their great chemistry made it a pleasure for us to photograph them.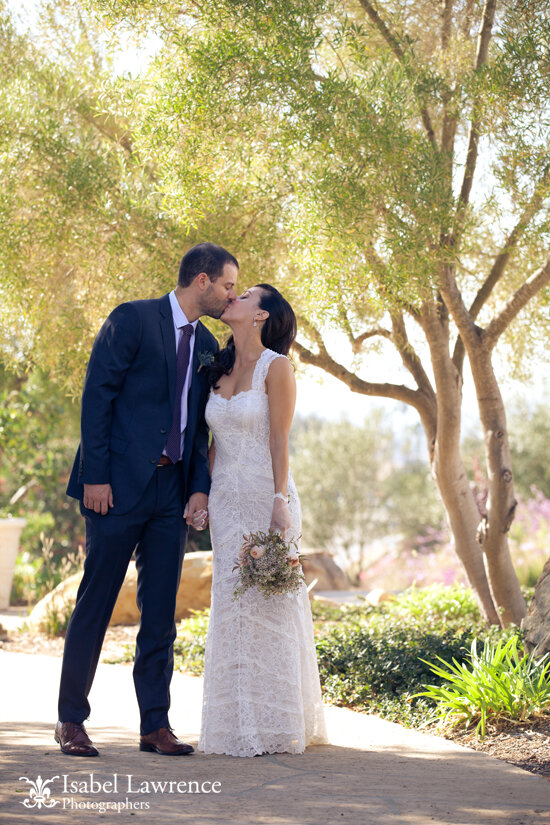 Stealing a kiss in Saint Barbara's stunning gardens.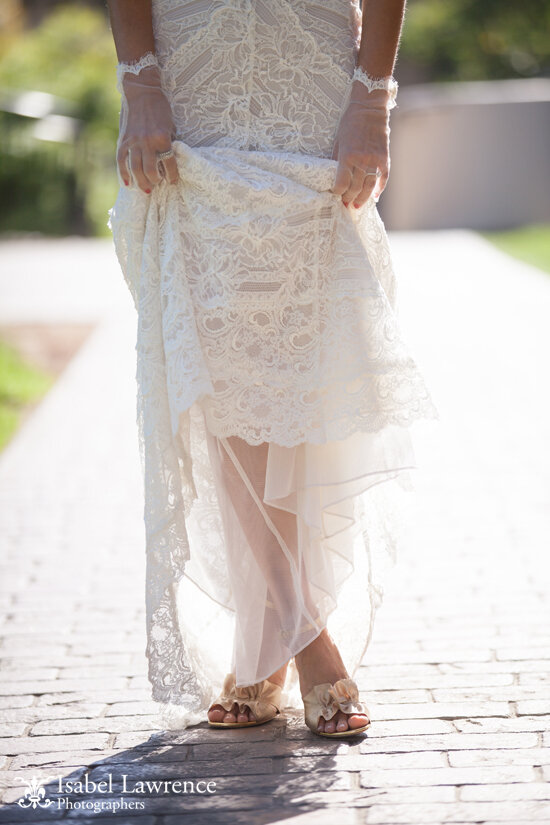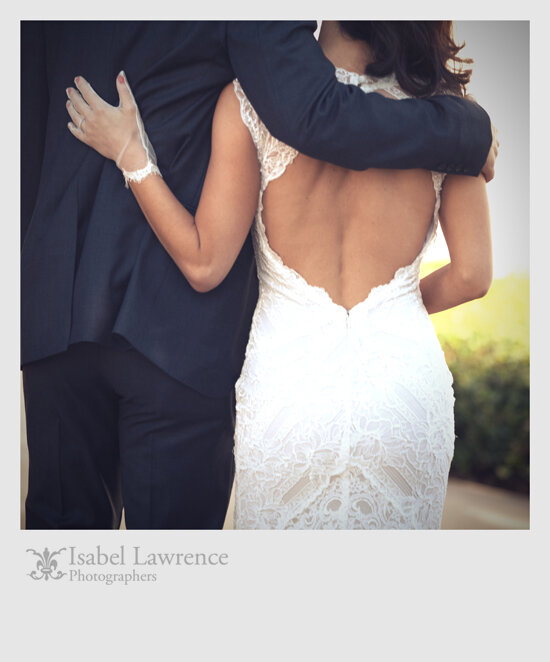 This gown was just as gorgeous from the back as from the front.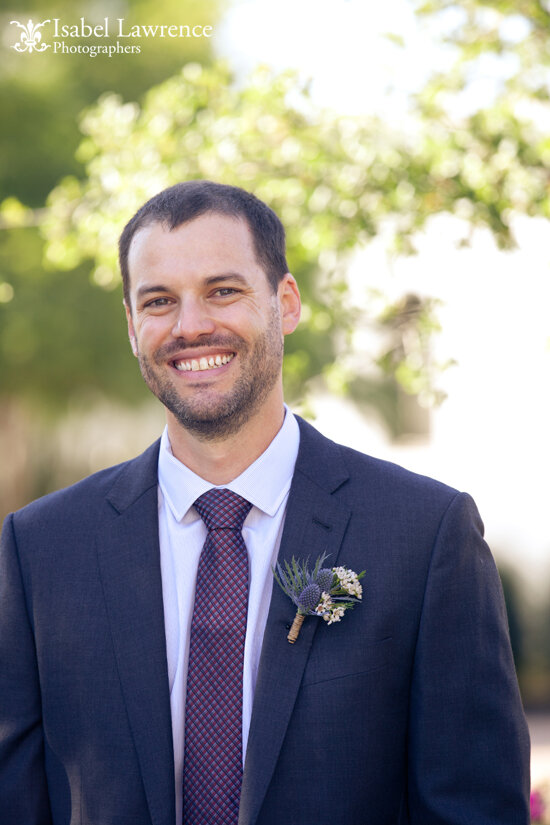 Yup, this is pretty much what Jake looked like every time he glanced at Jennifer.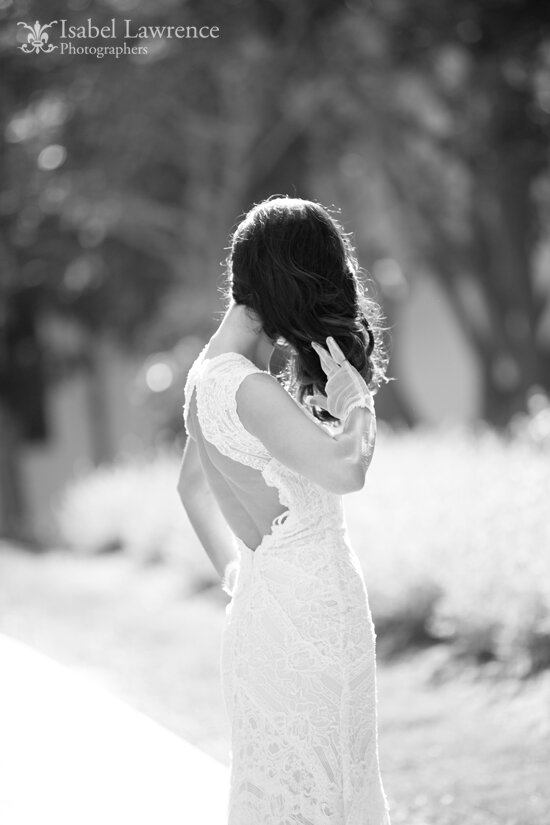 Jennifer is such a natural in front of the camera. She made even the "in between moments" like when she's smoothing down her hair, photographable.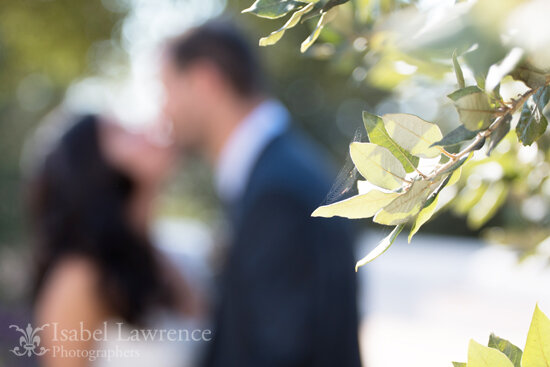 Maya found this lacy spider web irresistible.

S.R. Hogue & Company created this beautiful bouquet.
Please check back tomorrow when we'll share photos of Jennifer and Jake's ceremony. The inside of this church is stunning! Plus lots of fun party shots and a detour to a charming old fashioned train depot.
If you like this post, you might also like this…