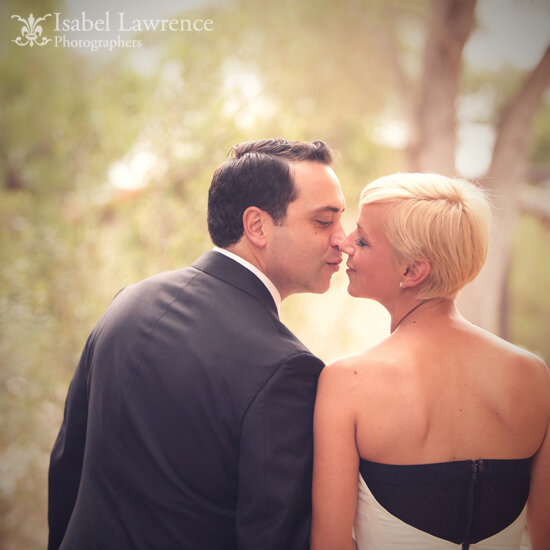 There are so many reasons I'm excited to share Sam and Brad's wedding photos with you! First of all, I got to work alongside a photographer I've admired for a long time, Todd Johnson, secondly, the wonderfully creative team, Celebrations of Joy, were on hand making sure every detail was perfect. In addition, the setting could not have been more gorgeous, (Mission Ranch in Carmel has been on my list of places to photograph for such a long time) but most importantly, Sam and Brad made this day an utter joy to photograph!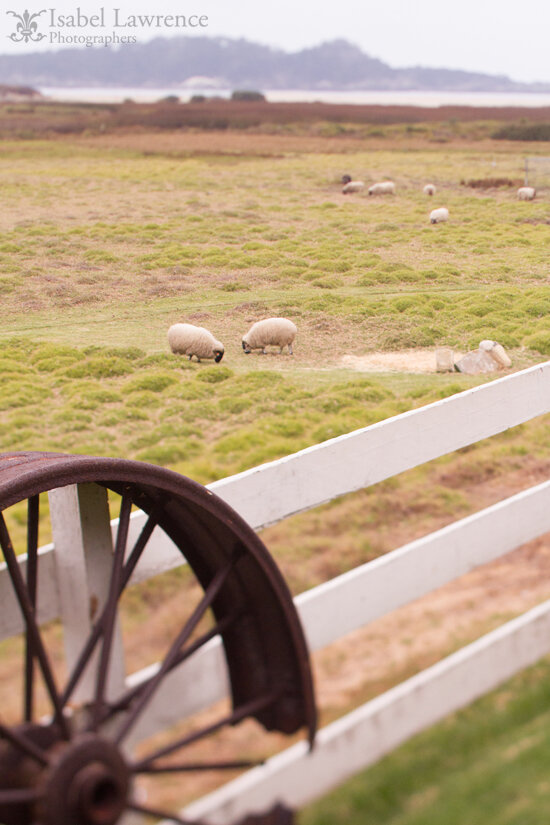 Mission Ranch is the perfect blend of California chic and rustic charm. You're not going to find many wedding venues that feature grazing sheep.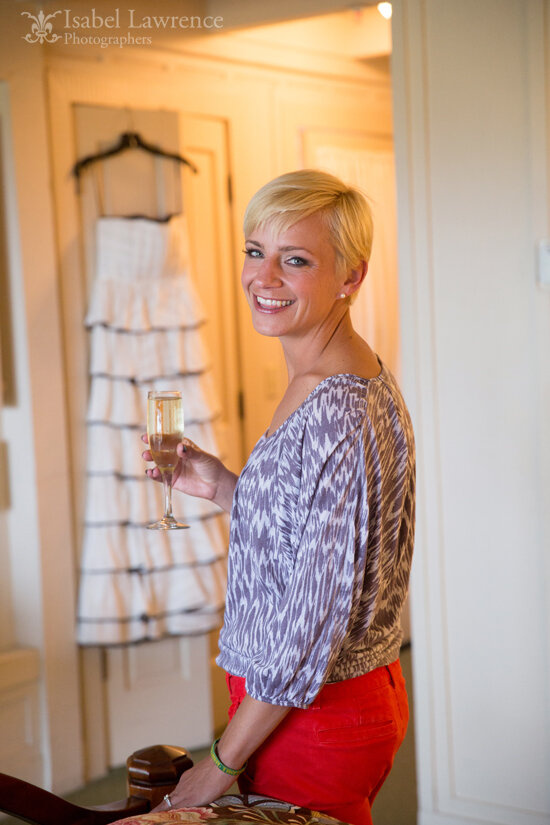 I love a girl who can rock a pixie haircut! Sam is utterly adorable. Her smile lights up any room she's in.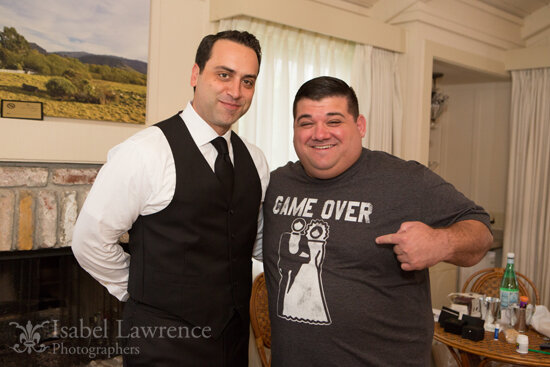 Yup, this photo pretty much sums up the tone of day… fun!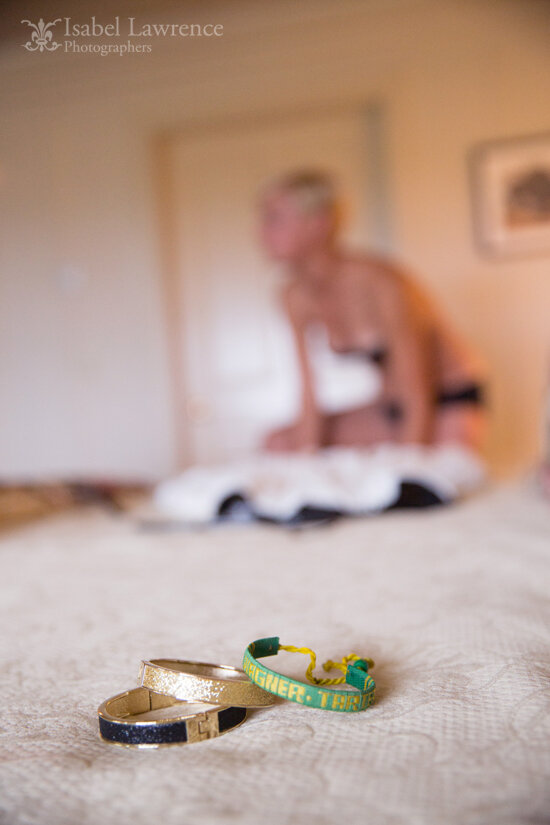 Sam's choice of jewelry was modern and chic. Just like her.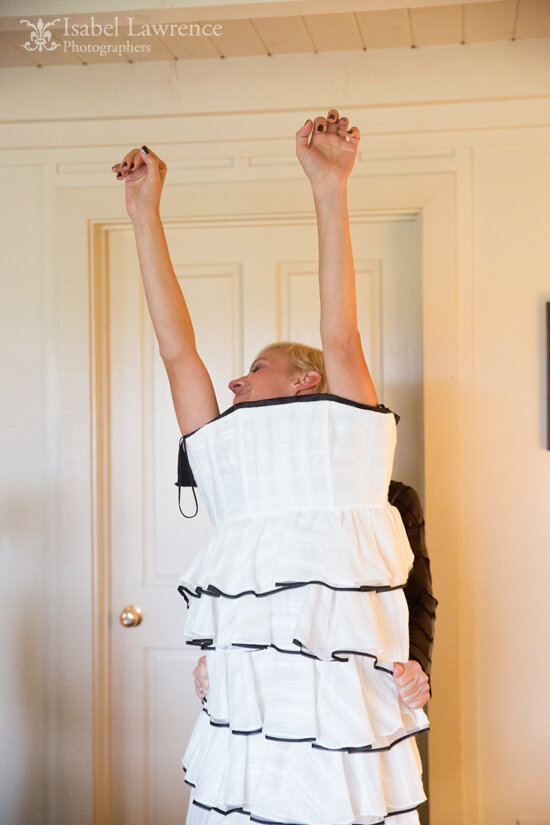 An Alice & Olivia dress made for a much fresher option than a traditional wedding gown.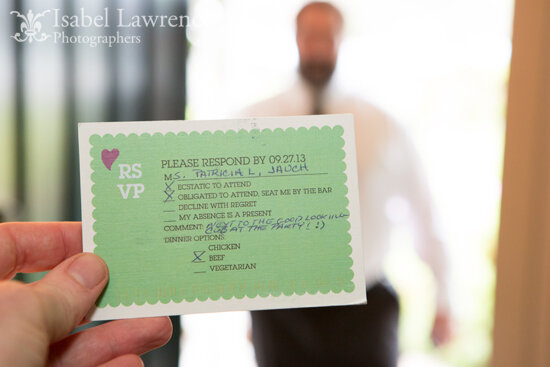 I laughed out loud when I saw this photo. These invitations are a riot!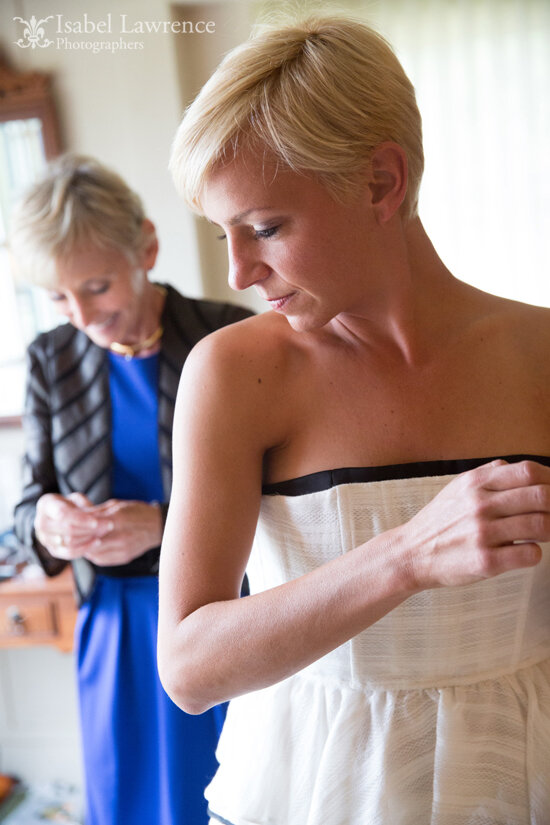 Sam's beautiful mother helped her daughter prepare for the big day.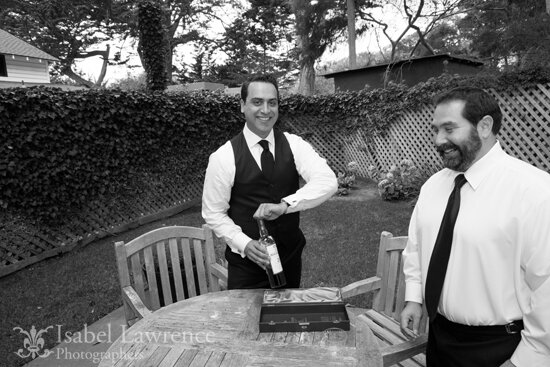 Aaah, Macallan's 25 year old whiskey… the breakfast of champions.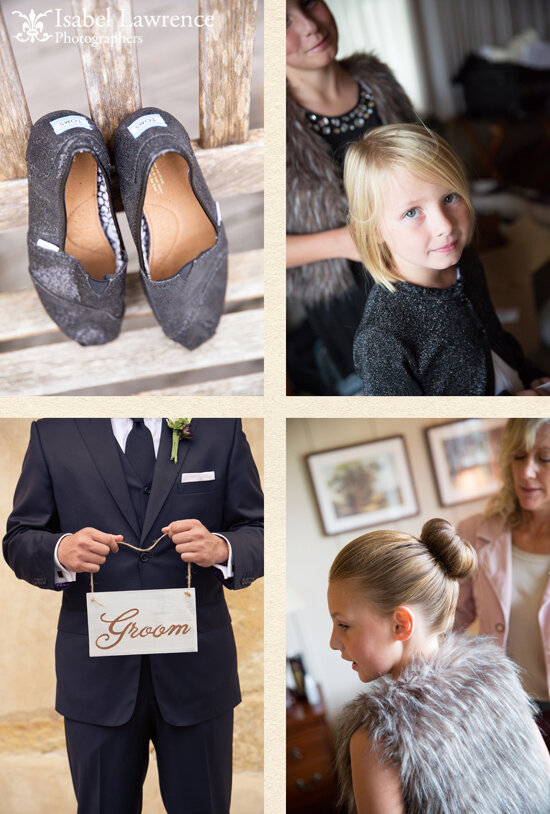 There were so many cute things to photograph… the cutest being Sam's nieces.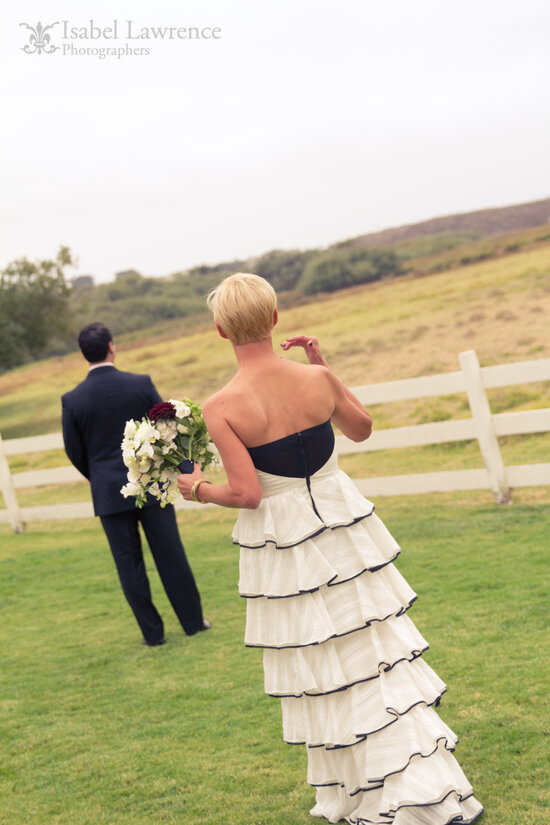 The first look – my favorite photo-op.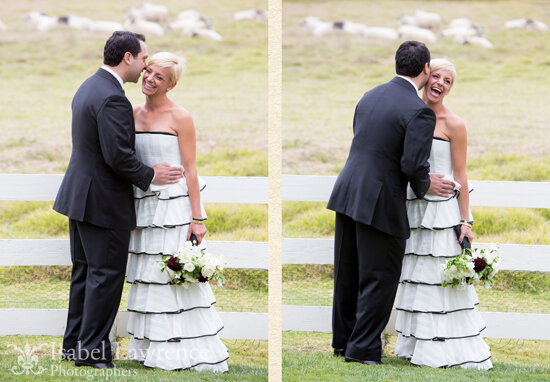 I would love to know what Brad whispered to get this reaction…

Twigery created the bouquet. It smelled as lovely as it looked.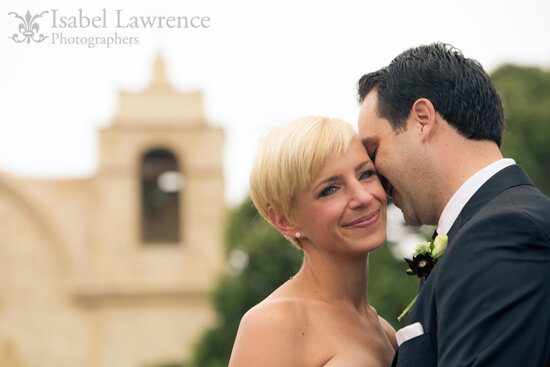 Another wonderful thing about Mission Ranch is its proximity to the Carmel Mission. We took a quick little jaunt there and created what turned out to be some of my favorite images of the day.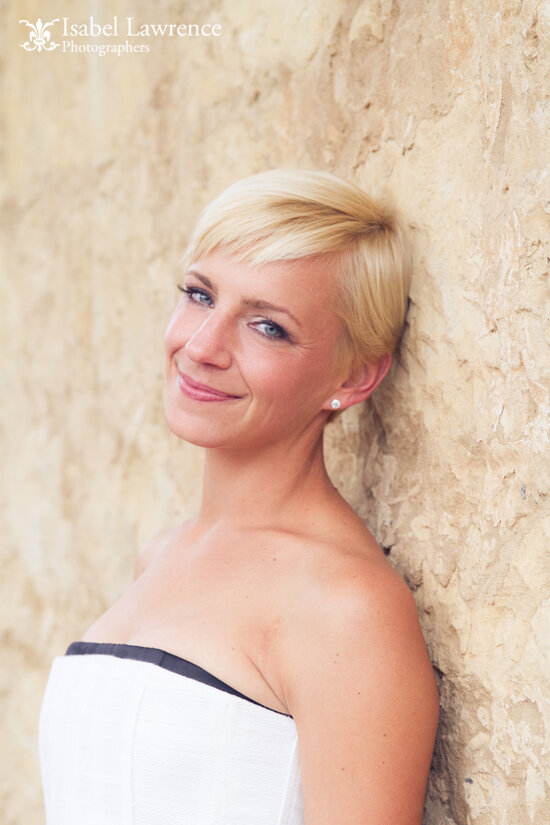 Kim Larson did such a great job with Sam's makeup.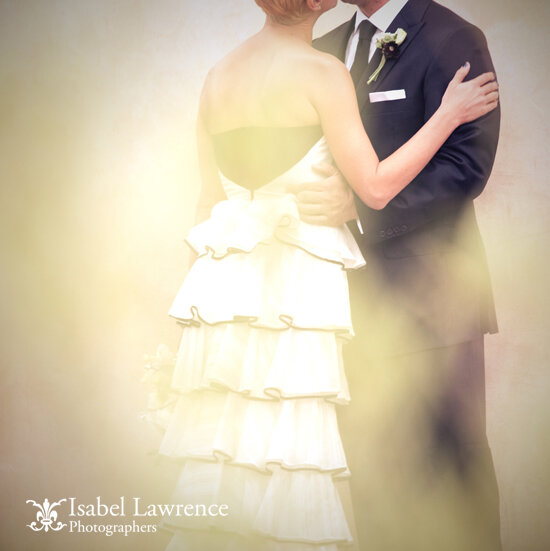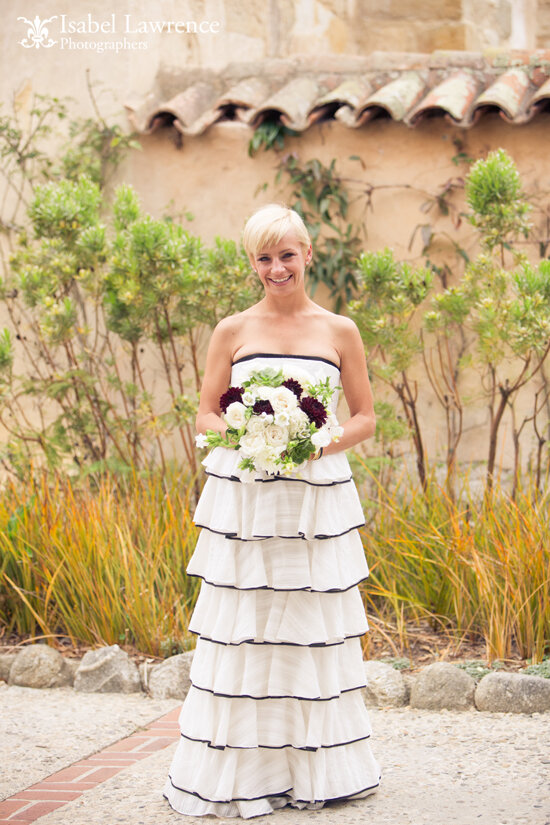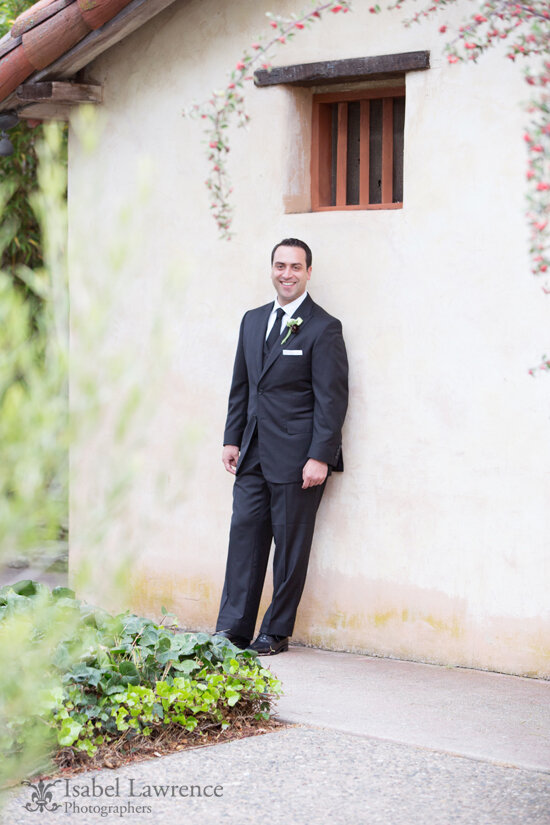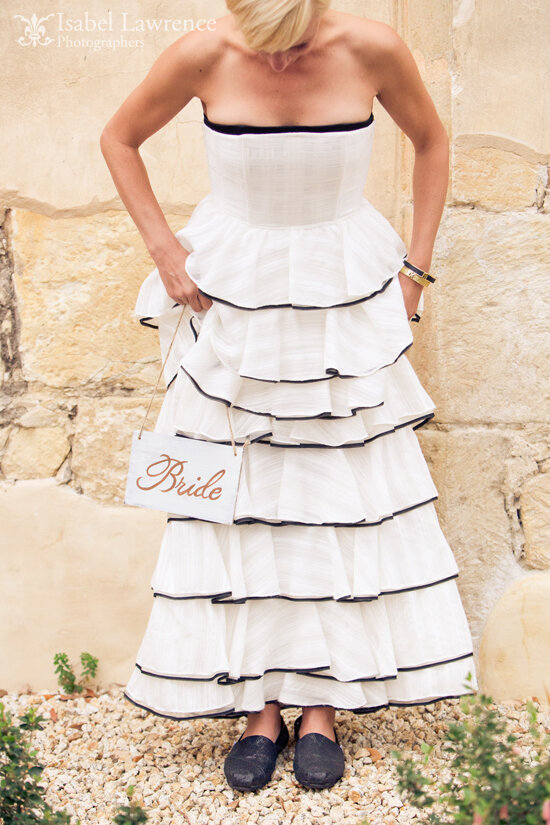 Naturally, we had to stop on our way back and take a moment to admire Carmel's spectacular coastline.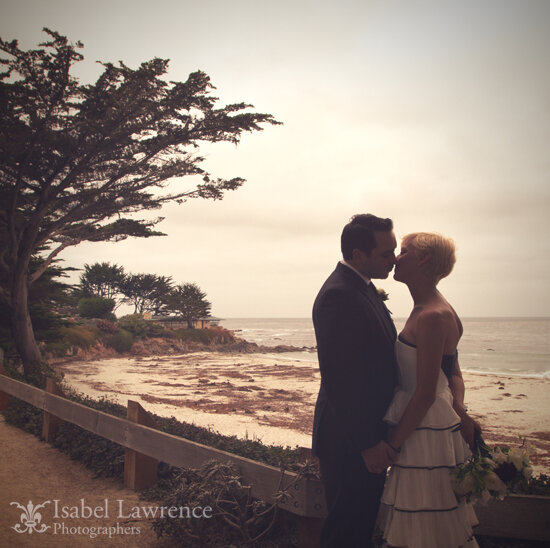 Of course, kissing is highly encouraged…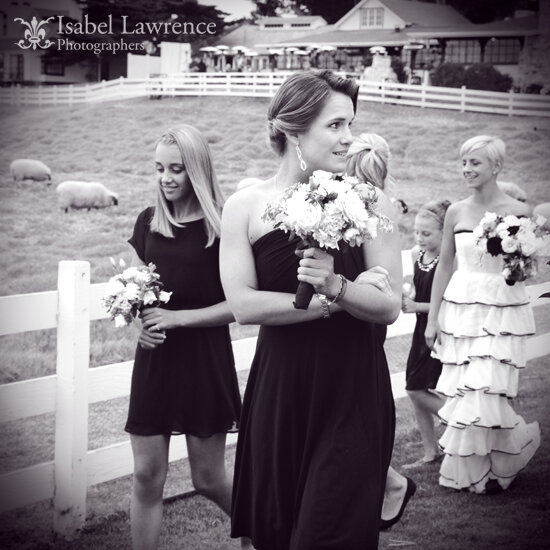 Enough with the kissy stuff…the family and bridal party awaits!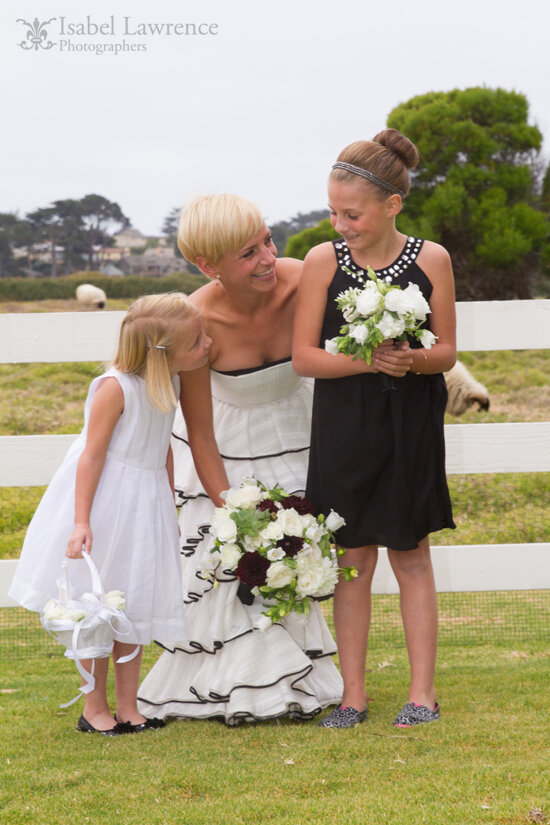 Sam's nieces were so thrilled to be a part of this day. They followed the bride around like two little satellites.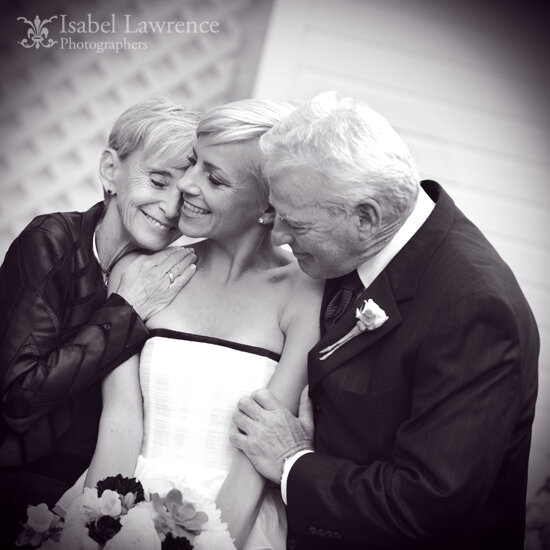 I love photos like these. Yes, we photographed the traditional posed shot, but this to me, has so much more warmth and speaks volumes about their relationship.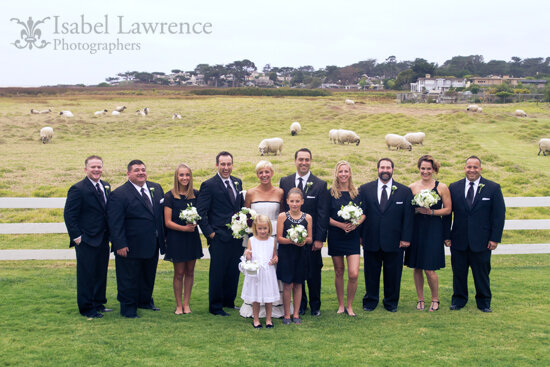 Be sure to come back tomorrow for Part 2 of this lovely wedding, where in addition to one of the most charming ceremonies I've ever photographed, you'll see lots of beautiful decor reflecting the couple's love of unicorns,Day of the Dead and Jane Austen.
Comments Off

on Sam & Brad, Mission Ranch, Carmel Part 1