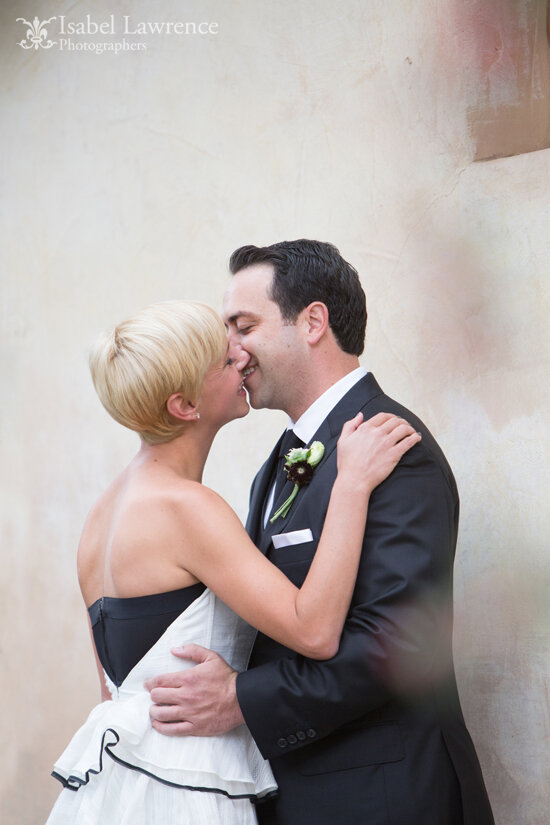 Welcome back to the continuation of Sam and Brad's fabulous wedding at the Mission Ranch in Carmel. Not only did I have the pleasure of having Todd Johnson photographing with me, I also got to hangout with the uber-awesome ladies of Celebrations of Joy.

This suitcase filled with vintage hankies was so charming. Sam and Brad put them out for their guests anticipating tears during the ceremony but they probably didn't foresee the tears would come from laughter.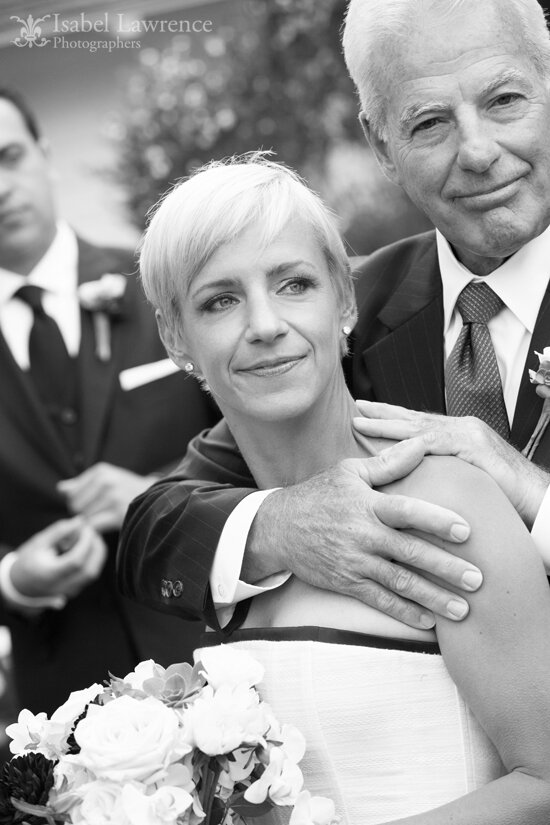 Without fail, some of my favorite images involve the bride and her father. This is usually such a tumultuous day for the dads. The closer they get to the ceremony, the more their emotions surface.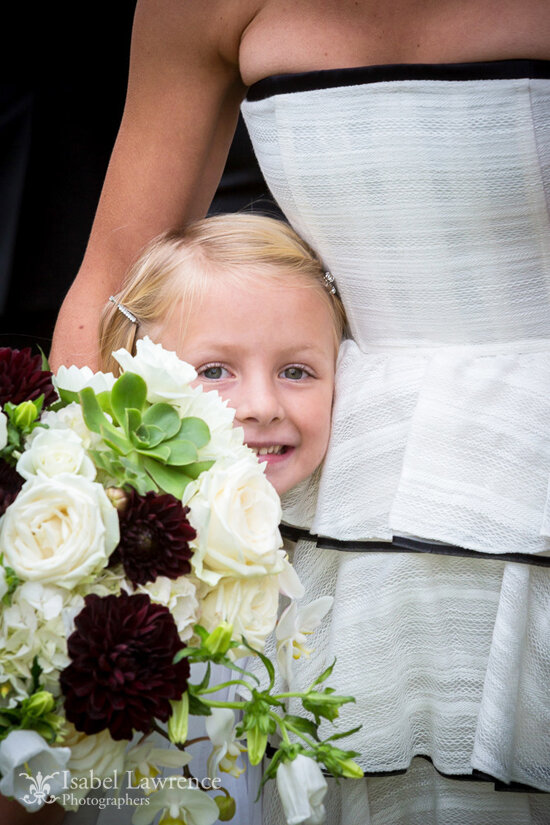 Sydney, Sam's niece was like a lens magnet. Everything she did was so darned cute!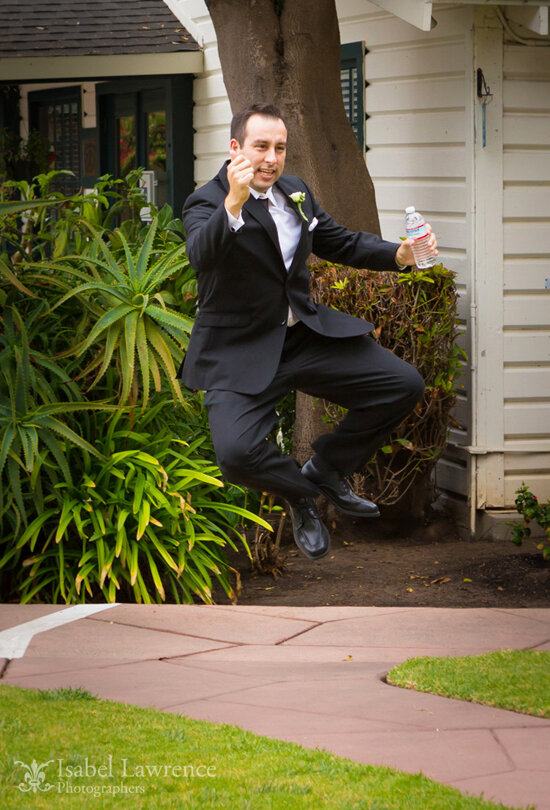 Brad's brother issues the rally cry!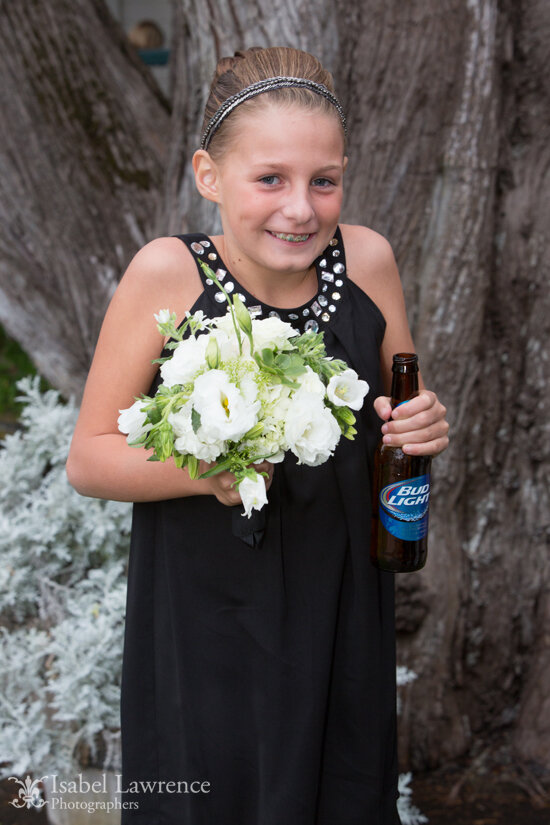 No, there weren't any underage shenanigans going on, she's just holding it while one of the adults had his picture taken.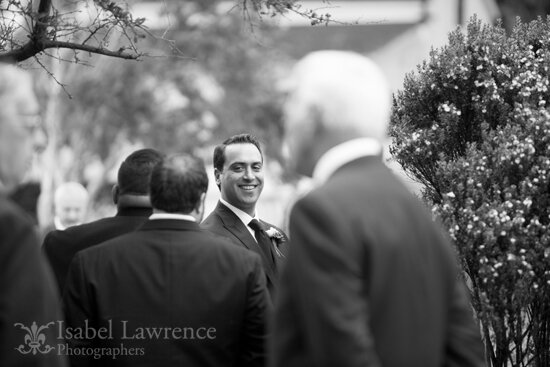 I always look forward to this part of the day. While everyone is lining up for the main event great candid shots are ripe for the picking.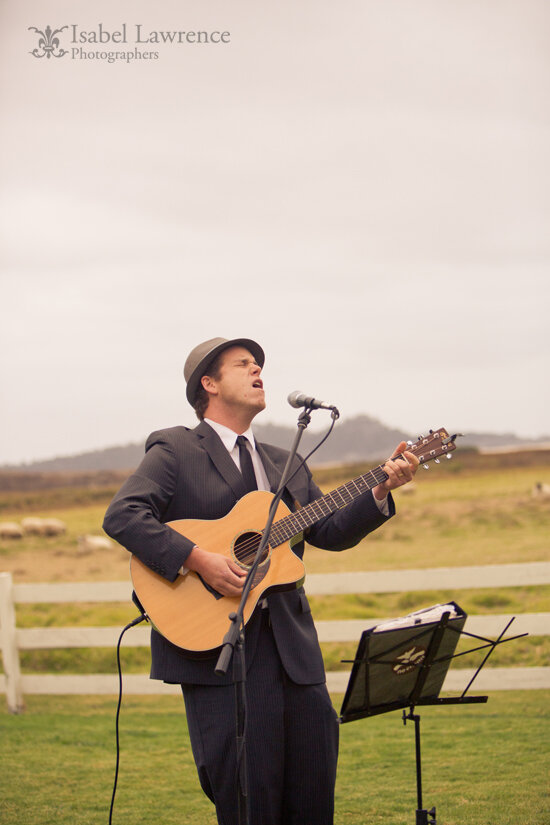 Considering Sam and Brad's untraditional approach to their wedding, it was no surprise they had this awesome singer belting out some very cool tunes while guests were being seated.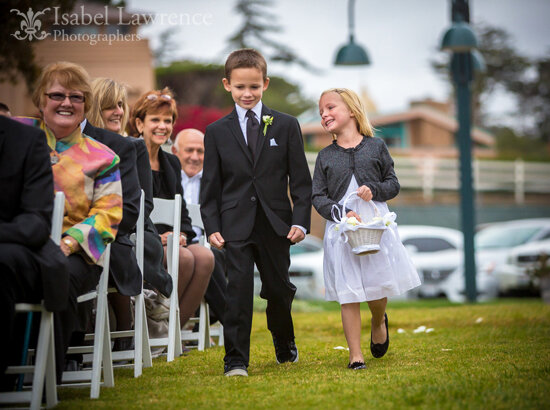 What did I tell you about Sydney? She's too cute! Her big brother however, is also no slouch in the cuteness department.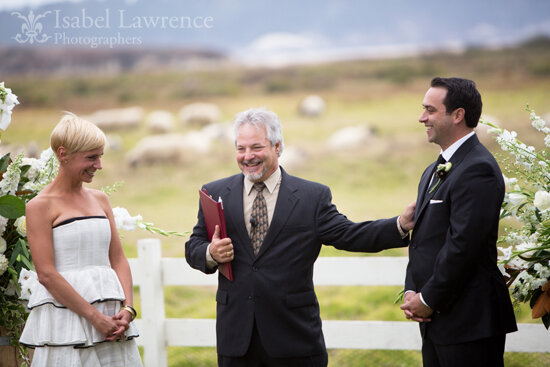 Sam's uncle acted as officiant. He was determined to incorporate every wedding tradition he could think of into the ceremony…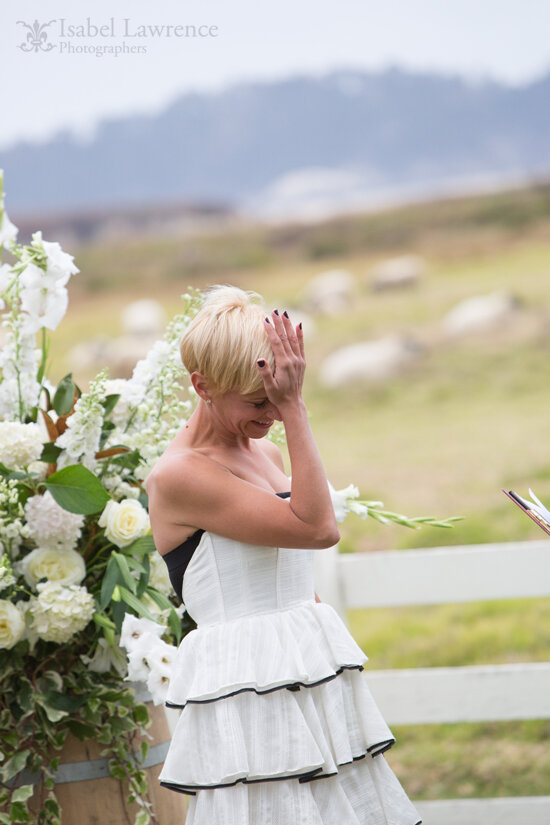 much to Sam's dismay and to the delight of the audience.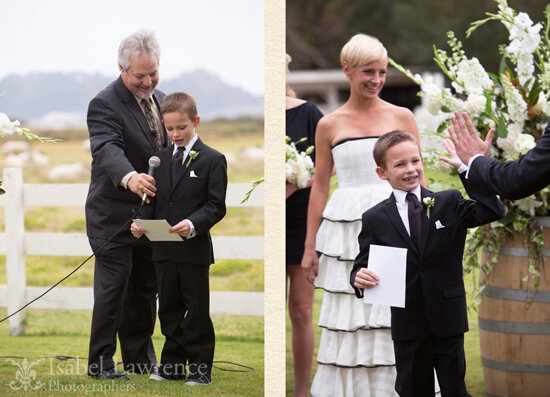 But first, Sam's nephew did an extremely eloquent reading about a subject very dear to his heart…dinosaurs.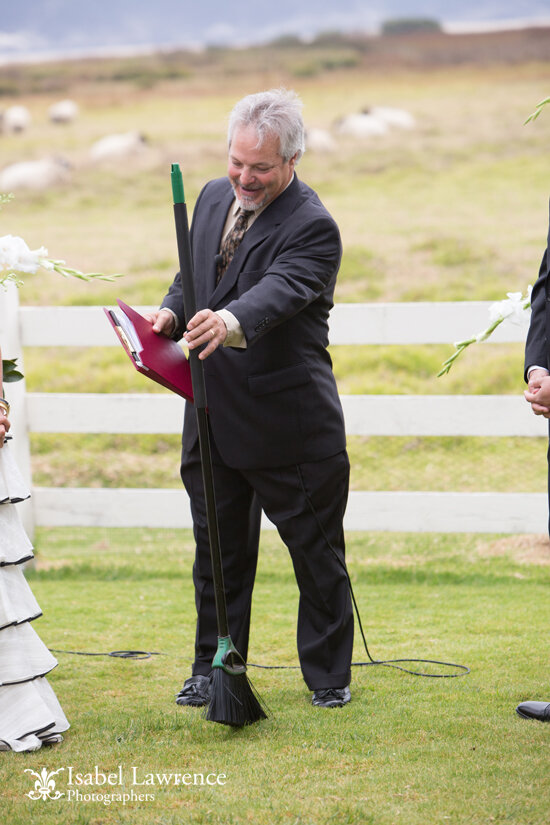 Then, it was time for Sam and Brad's first surprise – jumping the broom.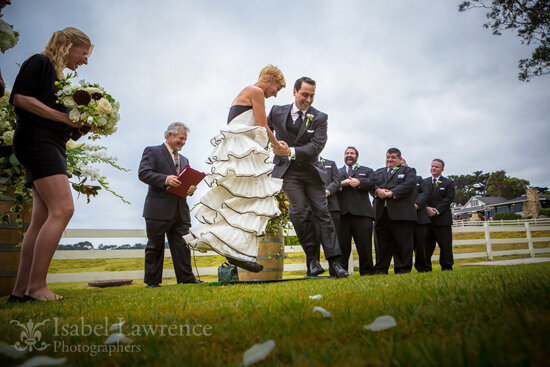 I hate to call you out Brad, but Sam jumped way higher than you did.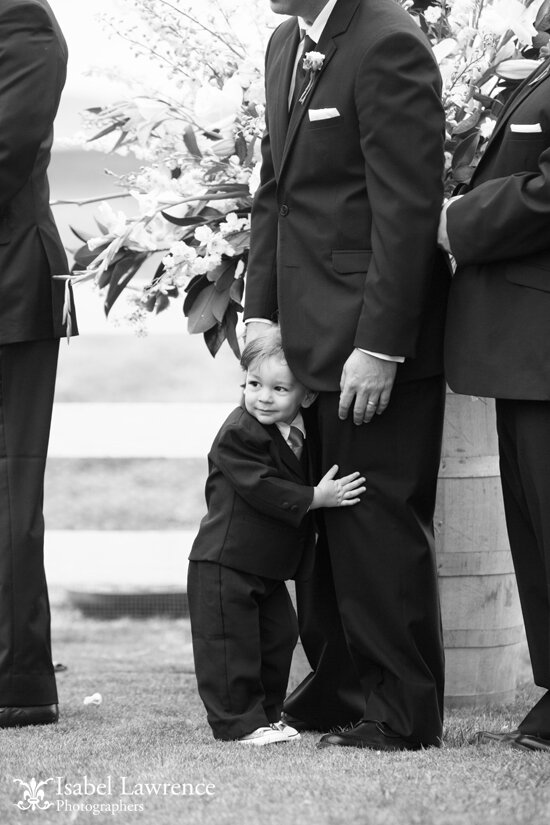 It was so much fun having so many beautiful children at this wedding. We could put together an entire album of just kid's photos.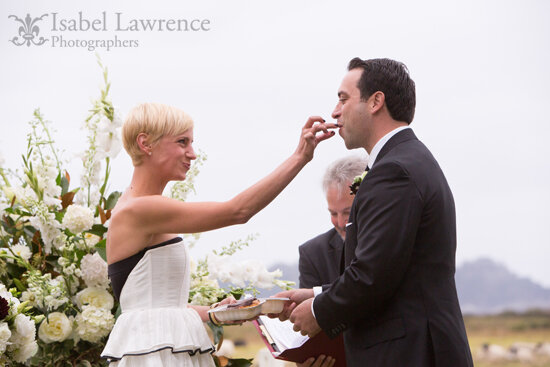 Okay, this was my favorite part of the ceremony. There is a tradition where the bride and groom each break off a piece of the same loaf of bread to symbolize the joining of two families. In this case, a chocolate frosted donught stood in for the bread. Where the heck was this guy, when I was looking for an officiant for my wedding?!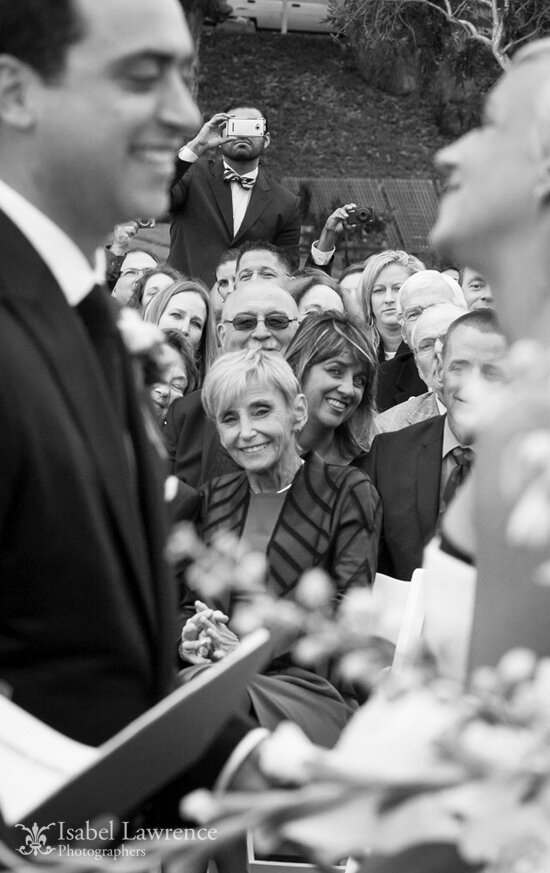 So many beaming faces…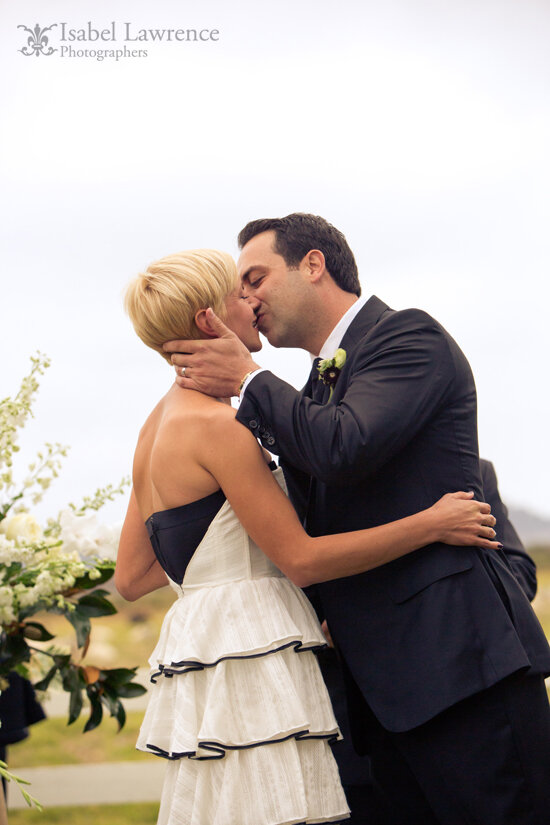 No matter how many times you may kiss during your lives together, this one will always be the most memorable.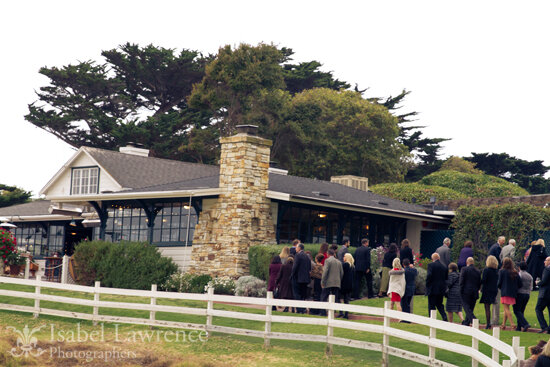 At the end of this leisurely stroll, cocktails and nibbles awaited the guests.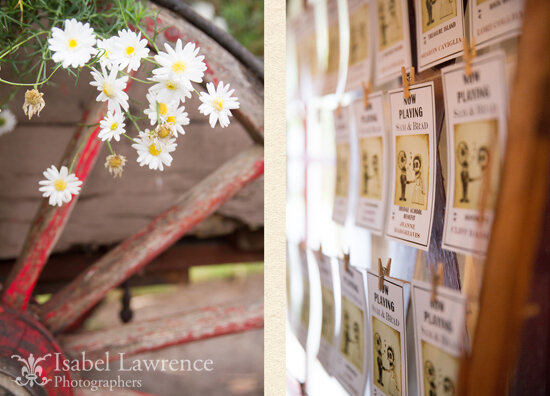 The fabulously talented Dorry of Celebrations of Joy, created these escort cards featuring a Day of Dead bride and groom.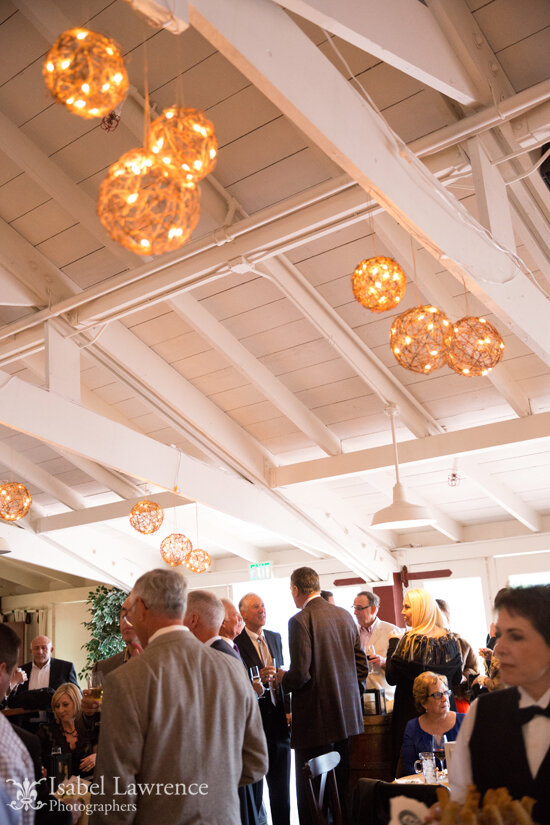 Sam and Brad's guests mingled in this airy, lovely space.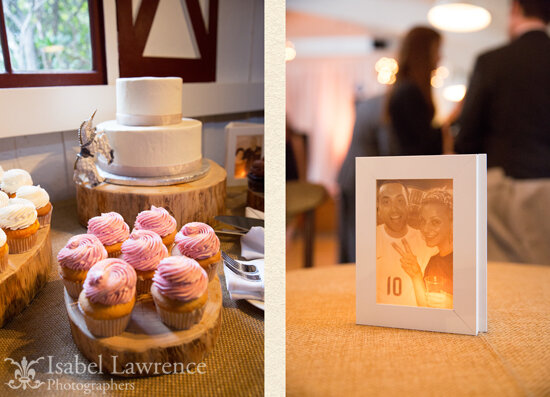 An array of cupcakes and a unicorn festooned cake baked by Layers Cakes, catered to everyone's sweet tooth. Dorry handmade the photo luminarias featuring images from Sam and Brad's lives together.

Dorry also made the saloon sign for over the bar and painted original artwork for the two signature cocktails: The Culprit and Highway 101-icorn. This is what I find so cool about Celebrations of Joy, they bring so much more than just wedding co-ordination to their events.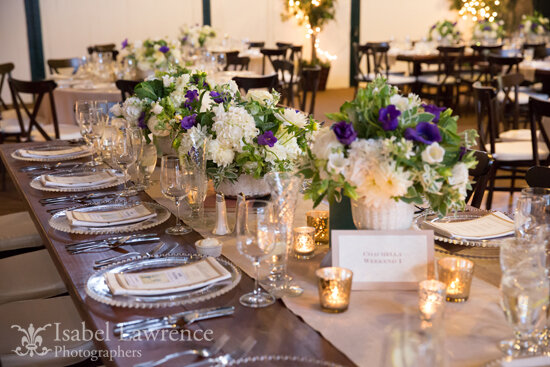 Twigery did such an amazing job on these centerpieces. It's no wonder they are one of the most celebrated florists in the Carmel area.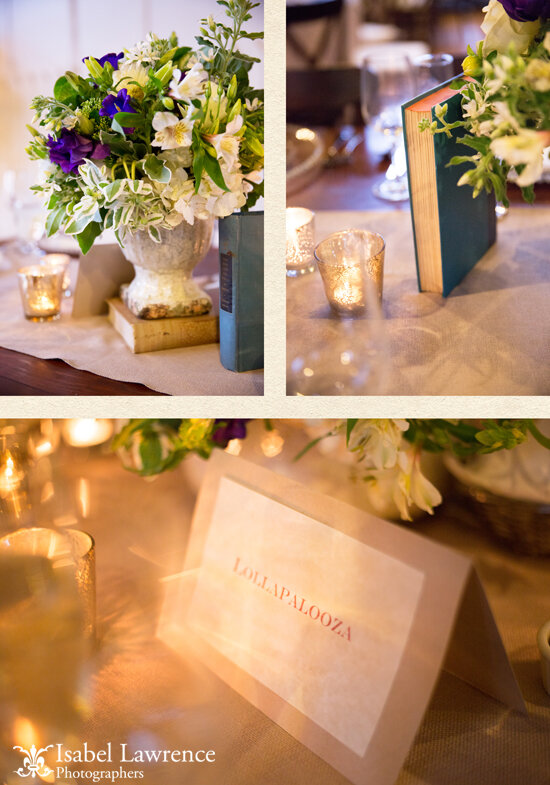 Vintage books not only speak to Sam's love of Jane Austen but add such wonderful texture and layers to the table-scapes. Signage of meaningful places stood in for table numbers.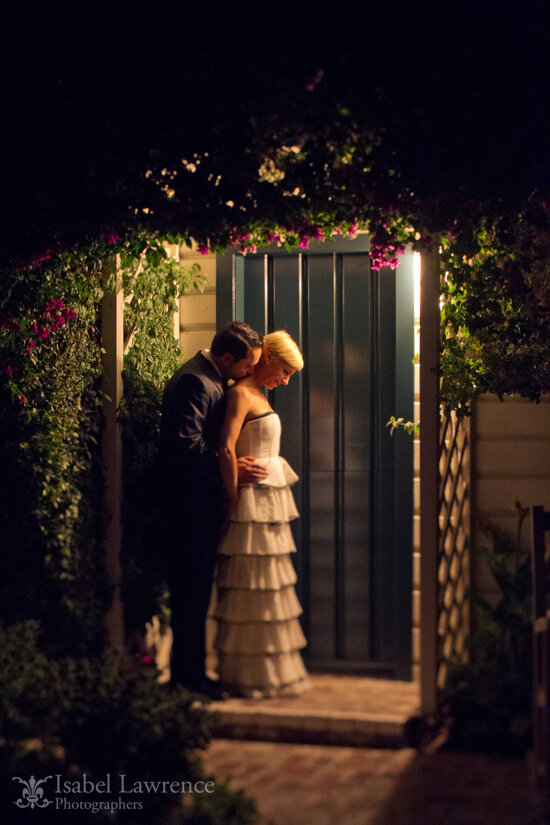 Todd and I wanted to create some special imagery for the end of Sam and Brad's wedding story…

It was Brad's idea to carry Sam over the threshold.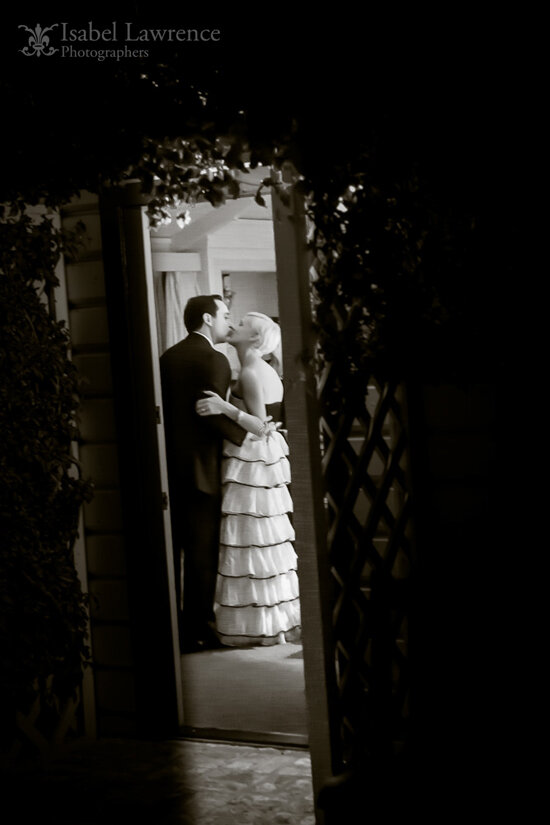 Good call Brad!
Venue: Mission Ranch
Event co-ordination: Celebrations of Joy
Photography: Isabel Lawrence Photographers
Makeup: Kim Larson
Florals: Twigery
Cakes: Layers Cakes
Signage, escort cards, photo luminarias: Celebrations of Joy
If you liked this destination wedding, you might like to see this one we photographed in Hawaii.
Comments Off

on Sam & Brad, Mission Ranch, Carmel Part 2