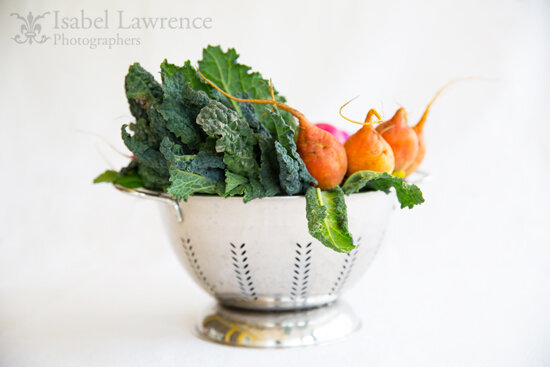 I was standing in line at my favorite local juice bar, ready to hand over $7 for a glass of my favorite brew, when it hit me…Why on Earth am I spending this kind of cash for juice!! It was then and there that I decided to make my own at home.
I got the following two recipes from, Super Fresh Juices & Smoothies. I love this book because not only are the juices delicious, but the author gives in-depth information on super-nutrients like chia seeds, and chlorella powder. I know these powders and supplements are good for me, but until now, I wasn't sure what they did or how much to take. This lovely book breaks it all down in a clear, concise way.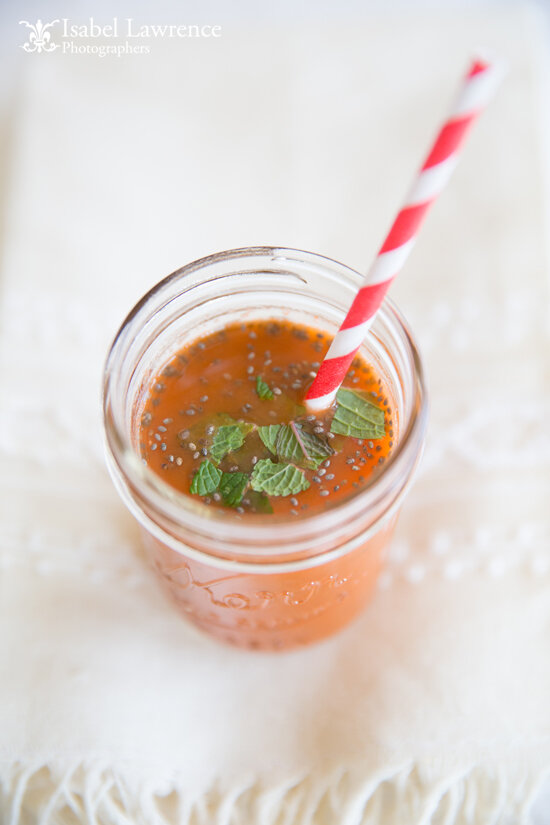 This first juice I made is called, "Minty Fresh". This is great after a workout. It's a bit on the sweet side, which I'm a sucker for, but the carrots balance it out and provide all that healthy goodness that not only nourish our eyes but help ward off cardio vascular disease.
Here's what you need:
6 carrots
4 ripe pears
2 large handfuls of black seedless grapes
1 teaspoon of chopped mint
2 teaspoon of chia seeds
Juice of 1 small lemon
Here's what you do:
Run the carrots, pears and grapes through your juicer
Stir in lemon juice
Sprinkle Chia seeds on top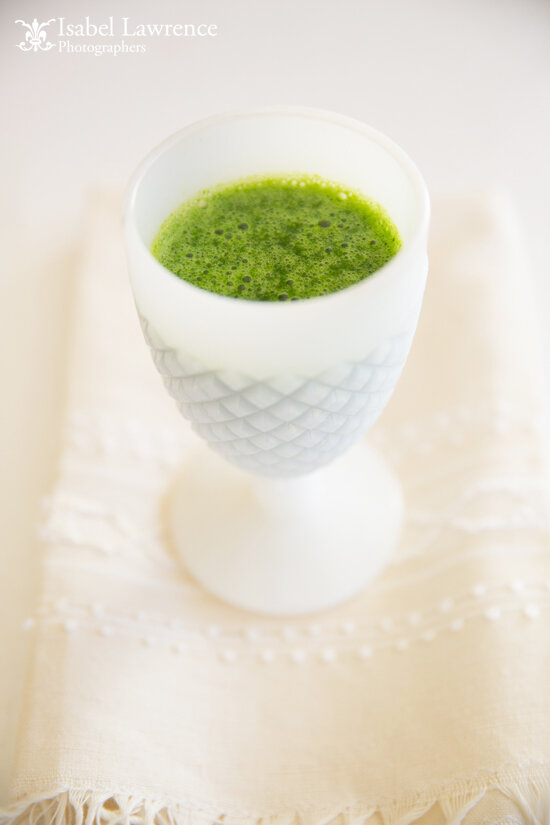 This lovely concoction is called, "Super Detox". It has a bright clean flavor that I think you'll love.
Here's what you need:
2 ripe pears
1 celery stick
2 large handfuls of curly kale
1/2 large cucumber
1-2 teaspoons of chlorella powder
juice of 1 small lemon
Here's what you do:
Run the pears, celery, kale and cucumber through your juicer
Stir in the lemon juice and chlorella powder
I hope you enjoy these. If you have any favorite juice recipes, don't be shy about sharing!