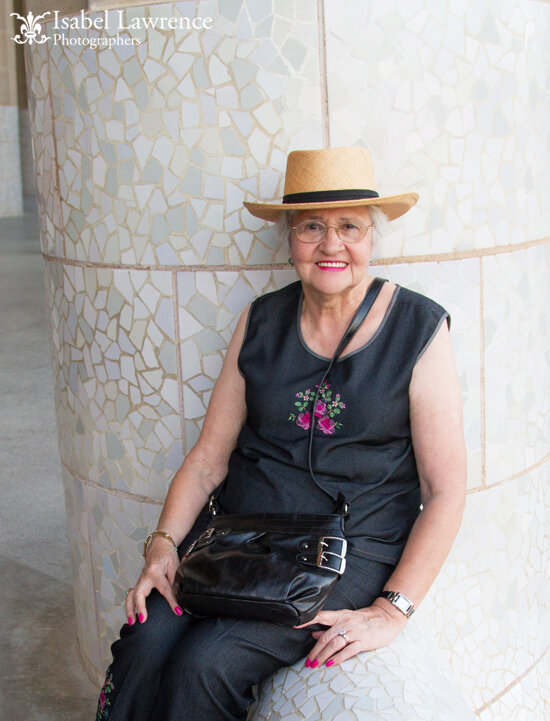 I know you expect to see photos and stories about our clients on our blog but on this special day, I wanted to put the spotlight on my own mother.
My sister Al and I like to joke around that our mother is part witch. Her ability to predict events and people's behavior is uncanny. She says her "supernatural" knowledge comes from nothing more mysterious than being old and having lived for so long. We know that of course her experience counts for a lot, but it's her unfailing wisdom and intelligence that stupefy us time and again. It's so comforting to know that if we need advice or guidance, she without fail, will always guide us down the right path.
Besides being the smartest person in the room, she is always the funniest. She brings laughter and joy everywhere she goes. Her sense of humor is only overshadowed by her loyalty and kindness.
To say that I'm lucky to have her for a mother is such an understatement. Even though an entire continent divides us, I feel her unwavering love and support all around me every day.
Comments Off

on My Beautiful Mom