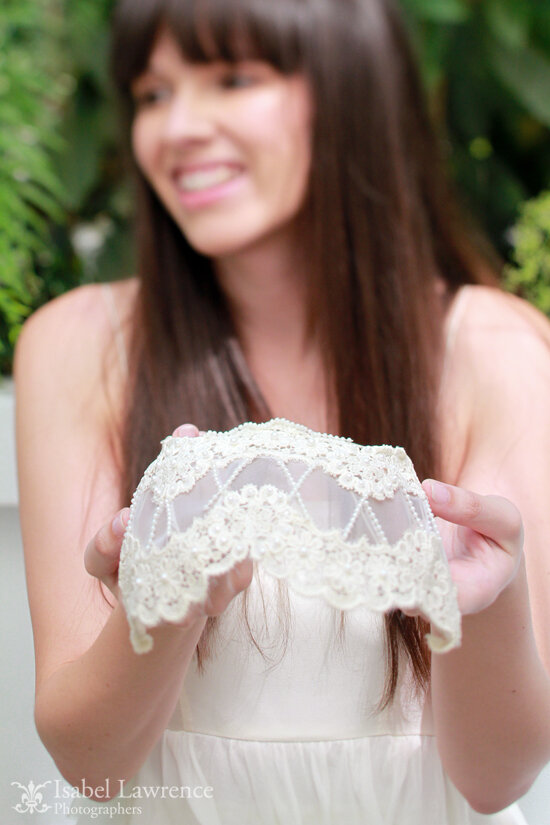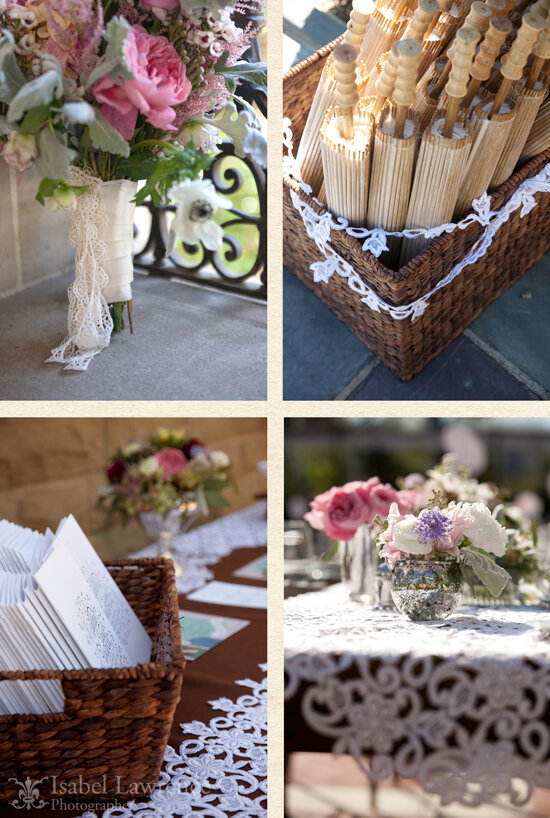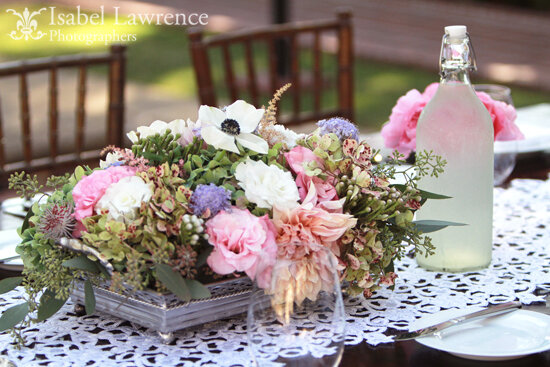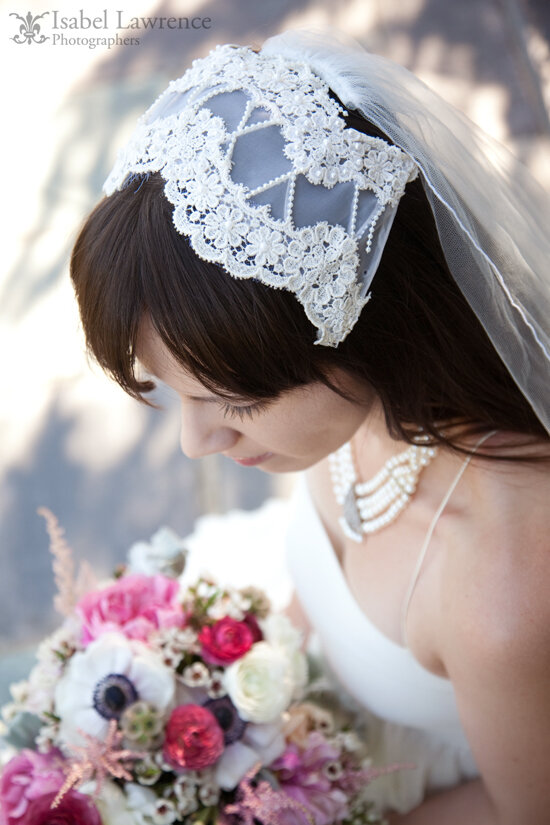 Even though Fall is right around the corner, it's time to start planning that Spring wedding.
Why not use an element from your bridal couture as a running theme for your decor?
For this bride, it all started with a lace headpiece she found in a swap meet years before becoming engaged. She used the fabric throughout her wedding so creatively.
For example she used it to adorn a basket of parasols for guests to use during the ceremony. Lace was also draping sweetly from her bouquet of peonies and anemones.
I especially loved the way its delicacy contrasted with wicker and dark wood.
So remember, while you're shopping for that fabulous gown and accessories, keep an eye out for interesting finishes and fabrics. The perfect theme might be right at your fingertips!
Flowers by Seed Floral
Wedding Co ordination by Pink by Echo
Comments Off

on Lace Inspiration…