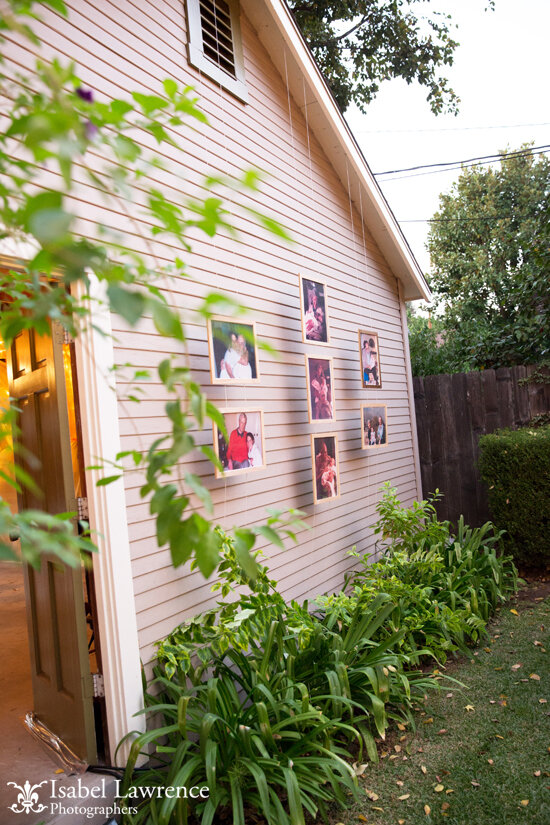 Larry and I recently photographed a really charming rehearsal dinner. It was brimming with sweet, heartfelt touches. I thought you might like to incorporate some of these ideas into your own rehearsal dinner or next gathering.
As you can see from the photo above, snapshots of the couple, when they were little, and their families, were enlarged, framed and hung as wall art. These framed groupings were placed on several walls and along the fence. Guests has a wonderful time walking around and looking at all the photos.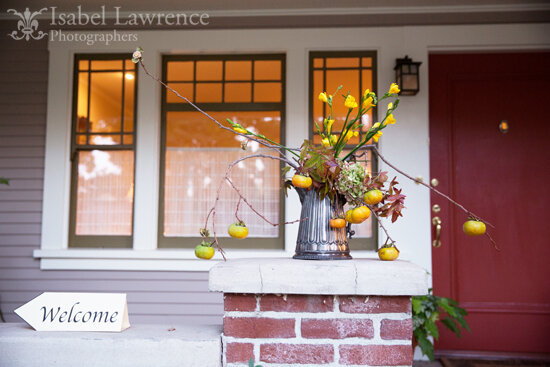 The groom's mother created all the beautiful floral arrangements. I loved how she blended ikebana, the Japanese art of flower arranging with typically Californian fruits and flowers. The hand calligraphied sign led guests to the back yard.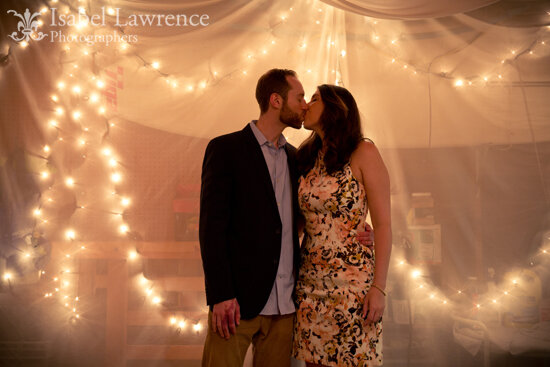 A food truck for guests to feast from was stationed in the alley behind the house. While it was convenient to have it parked back there, it did pose the problem of having everyone traipsing through the garage to get to it. Garages are typically a bit of an eyesore but the bride's mother and a very creative friend came up with this clever solution. By draping the walls with white christmas lights and sheer panels, they not only hid all the not so pretty garage stuff, they created a romantic, moody atmosphere.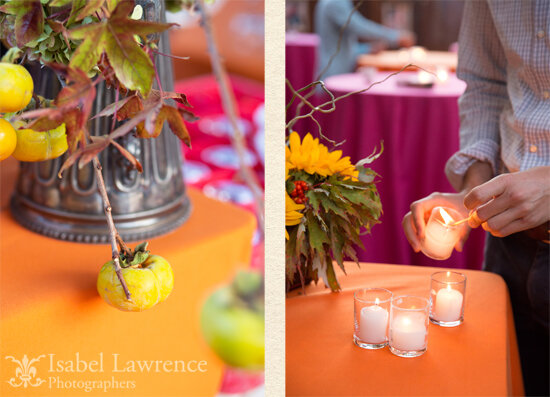 I love everything about backyard parties. You would never think to ask your guests, to light candles at a fancy venue but in this situation not only is it wholly appropriate, it's expected.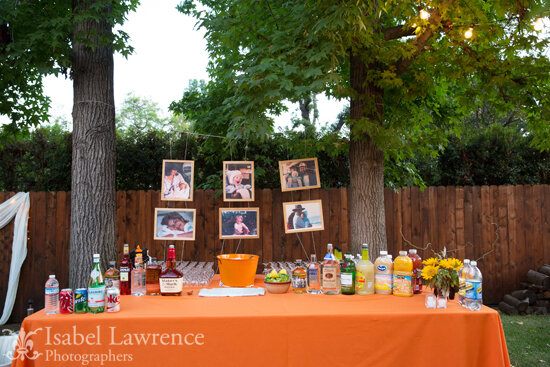 Want to incorporate family photos into your backyard party but don't have a wall on which to hang them from? No problem. String up between two trees!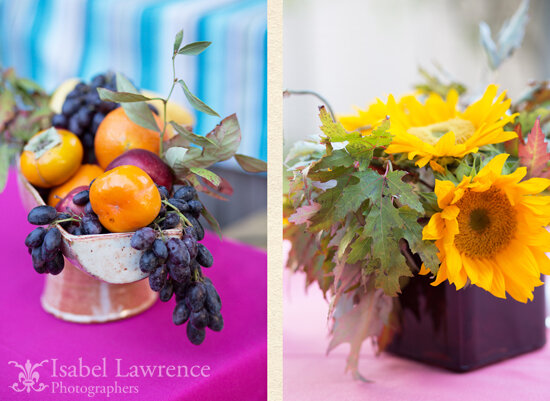 More of those gorgeous floral arrangements…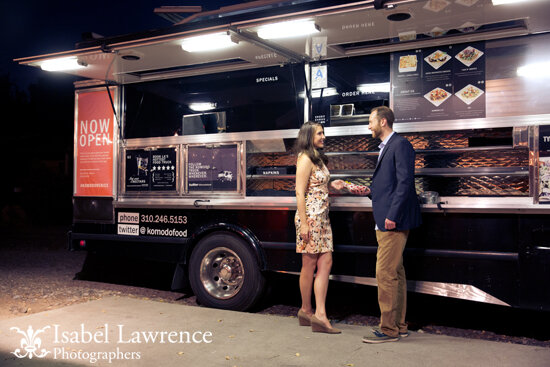 Food trucks have become extremely popular in our area of late and for good reason. These tacos were so delicious!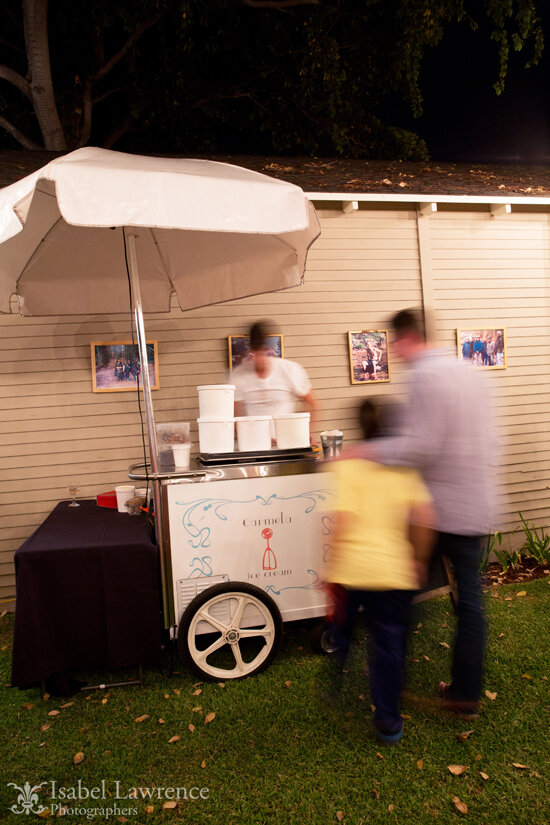 Of all the charming aspects of this party, this was my favorite. How cute is this little ice cream cart? Kids and adults had a blast creating their own sundaes.
I hope you found this post inspiring. Check back tomorrow for photos from this adorable couple's wedding.
Comments Off

on Decor Inspiration for a backyard rehearsal dinner