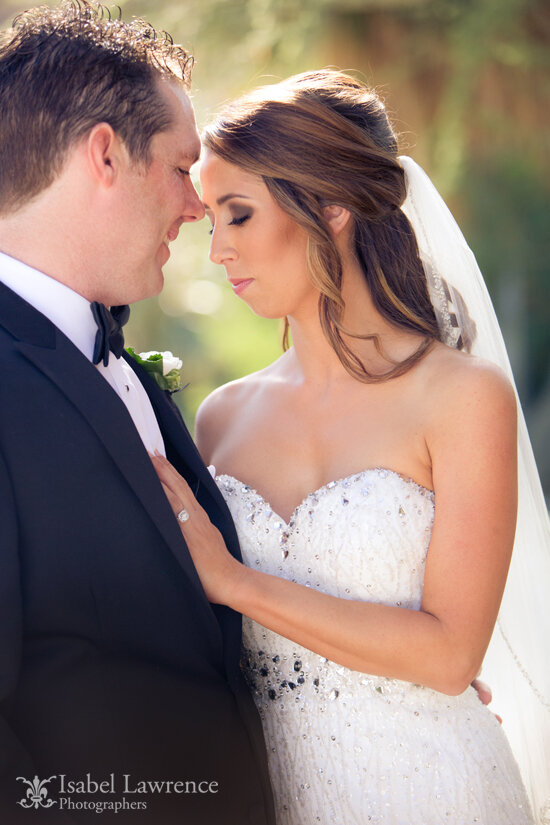 Jeni and Brennon were wed at a friend's private residence in the desert. This intimate affair was brimming with charming touches and inspiring elements. Let's take a look…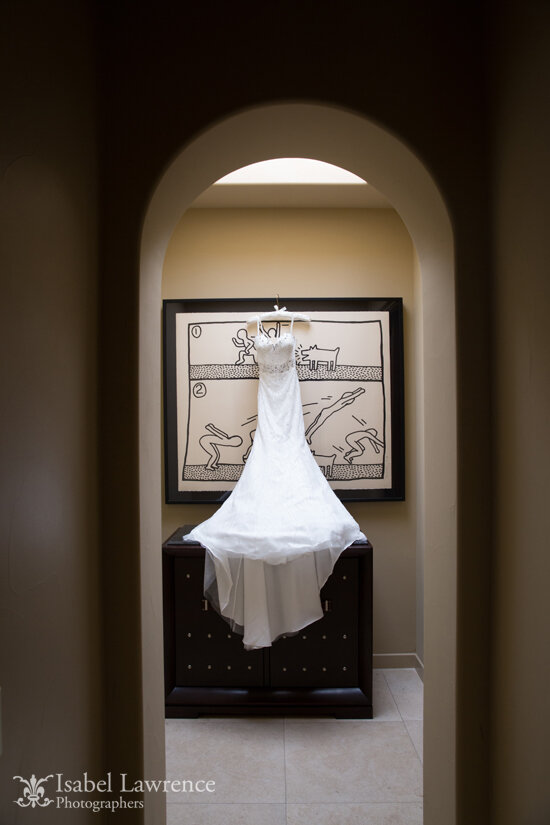 The bride's gown made for a stunning counterpoint to this modern art piece.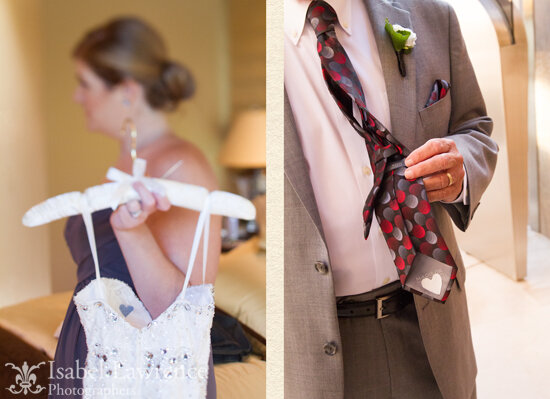 Jeni salvaged bits of cloth from family garments, cut them into hearts and sewed them into her gown and her father's tie. I think this is such a lovely way to honor family history while fulfilling the something blue requirement.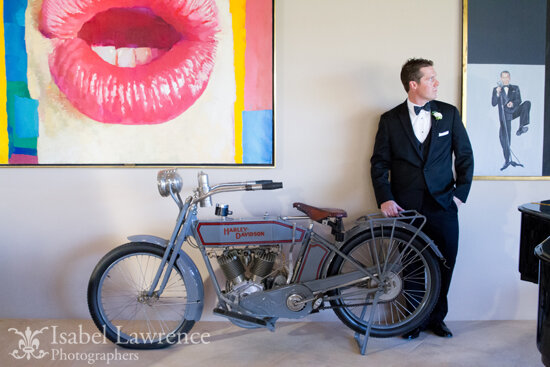 This house was such fun to photograph. Everywhere one looked, there was something interesting to shoot.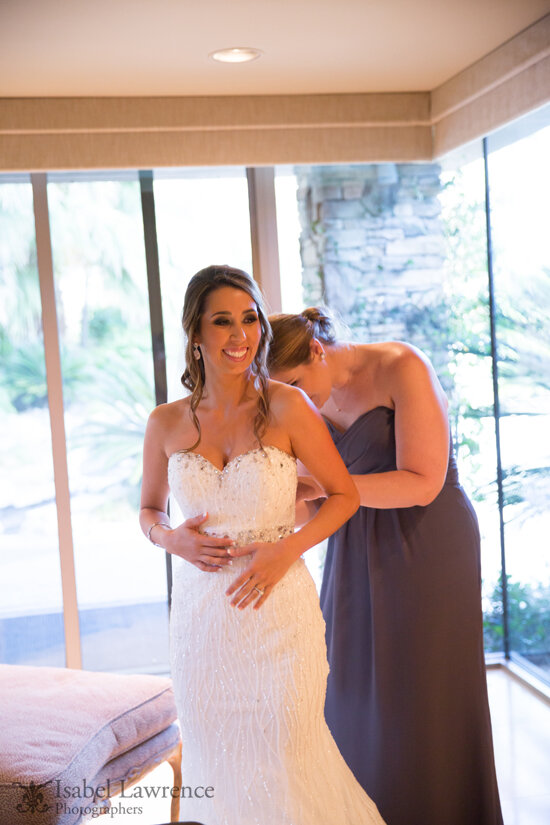 Jeni gets a helping hand from her maid of honor.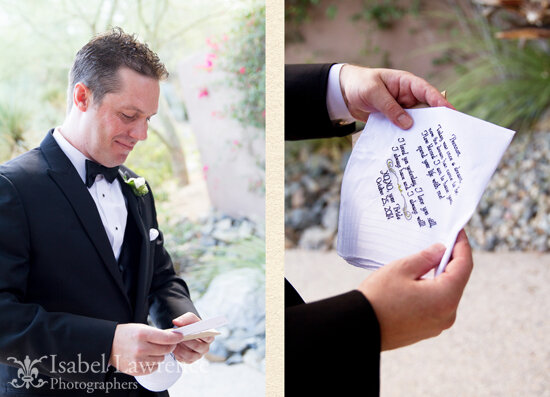 This has to take the cake for the most charming note a bride ever delivered to her groom! A custom embroidered handkerchief is sure to become a family heirloom.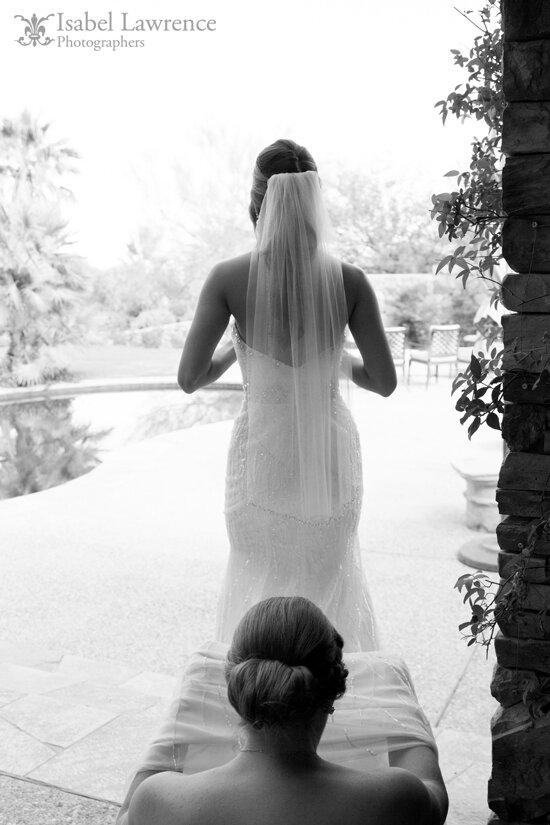 A last minute adjustment before the first look…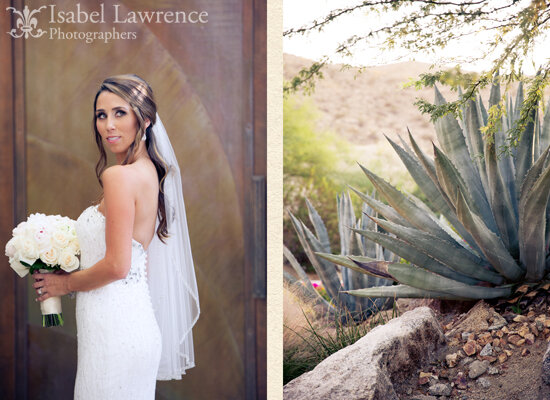 Jeni was such a stunningly beautiful bride. Photographing her in this place was so much fun.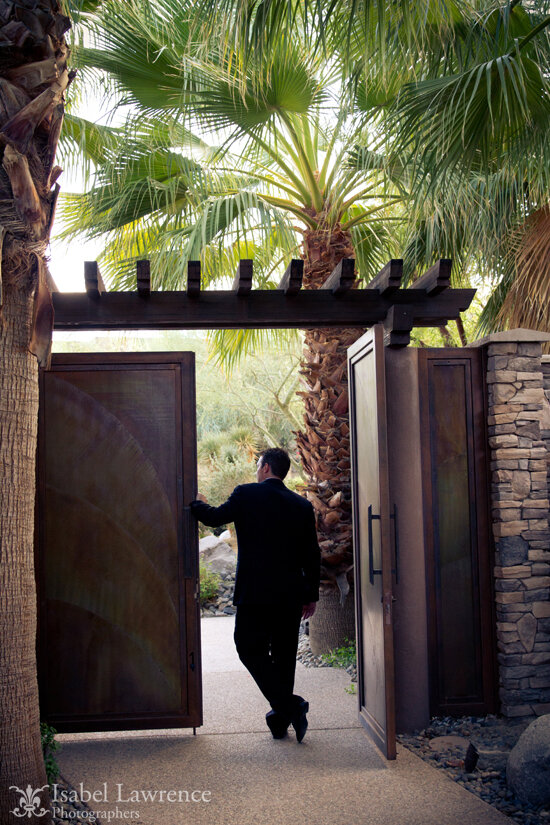 A patient groom waits for his love.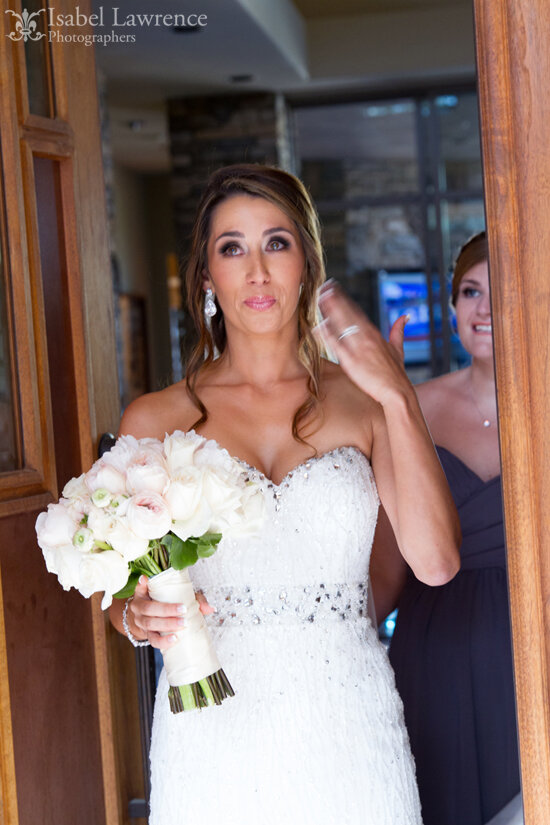 Getting emotional is perfectly normal. Plus it makes for great photos!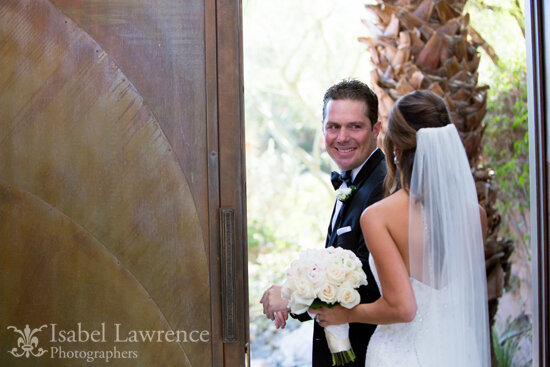 Brennon is clearly happy with what he sees.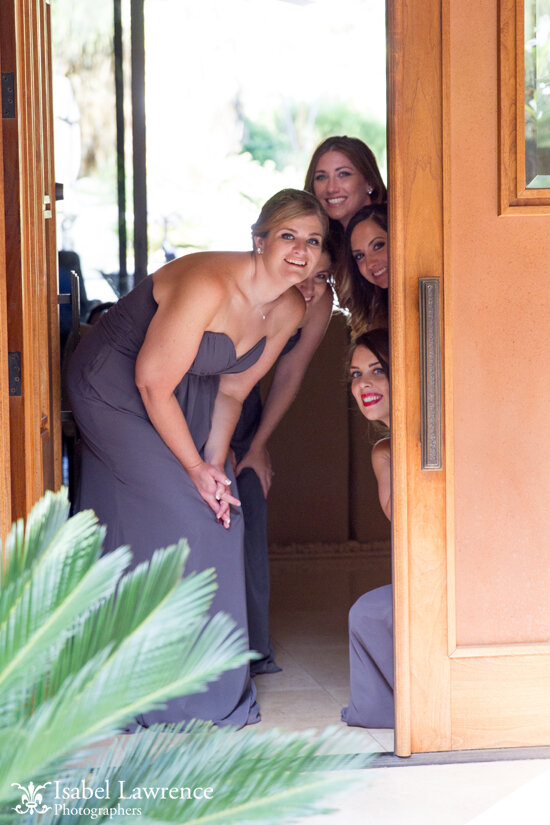 This is one of my favorite photos of the whole day!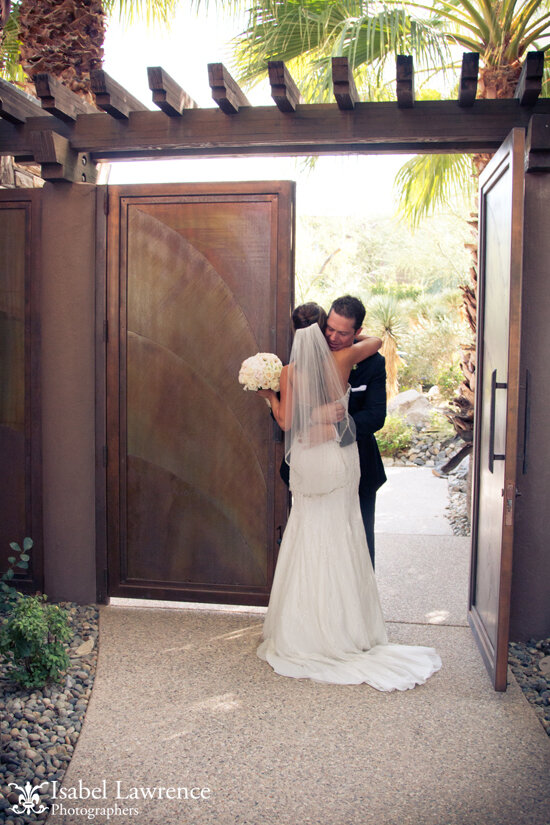 We always encourage our couples to see each other before the ceremony. Not only do we get beautiful images, but the bride and groom get to spend some alone time before all the excitement begins.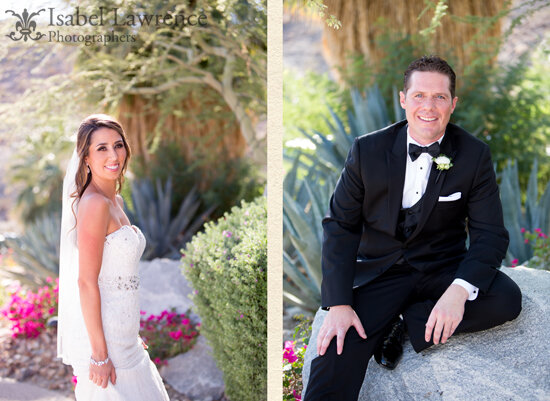 A stunning couple in an equally stunning setting.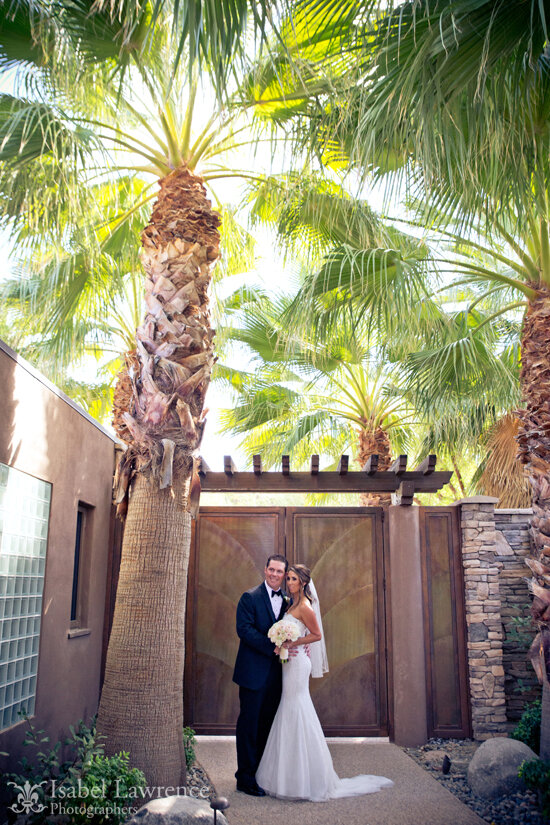 Larry snapped this while I was photographing close-ups of the Jeni and Brennon. Love it!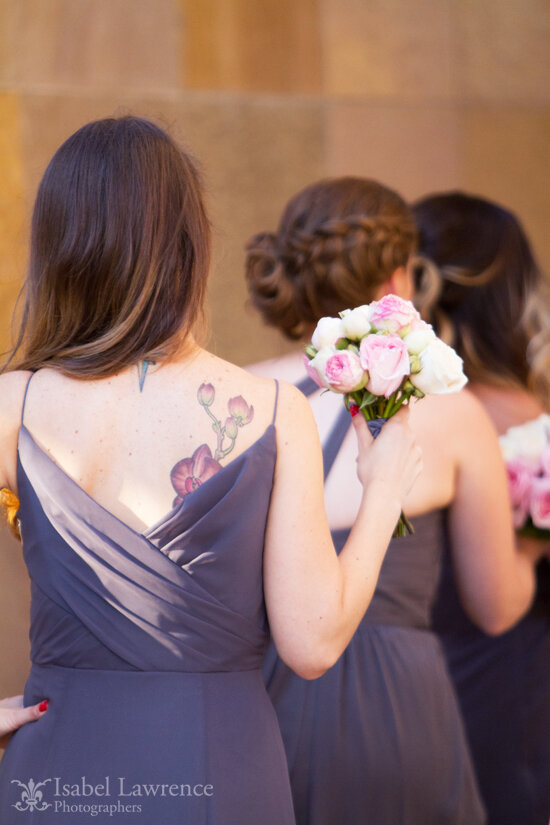 I couldn't resist incorporating this bridesmaid's tattoo into a photo, especially when it played off her bouquet so nicely.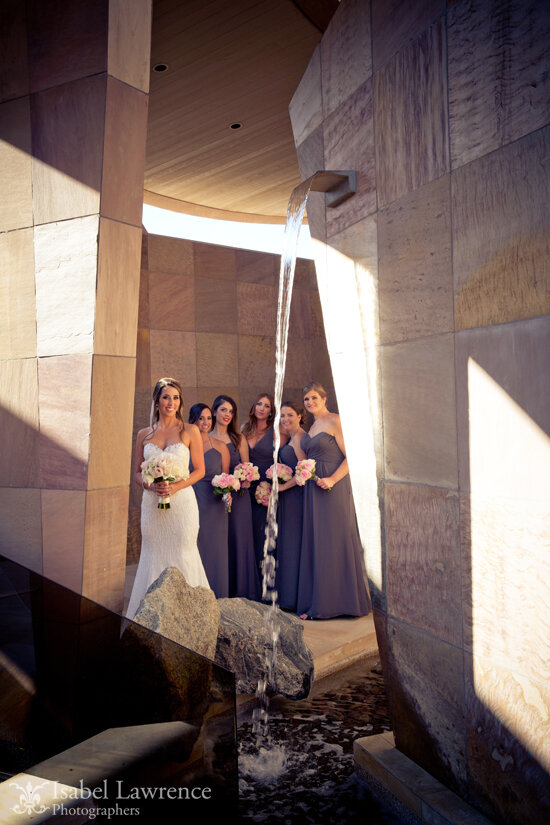 We always try to put a different spin on a standard bridal party shot.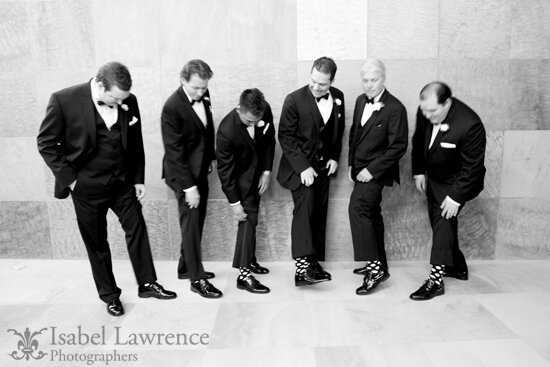 The boys show off their snazzy socks.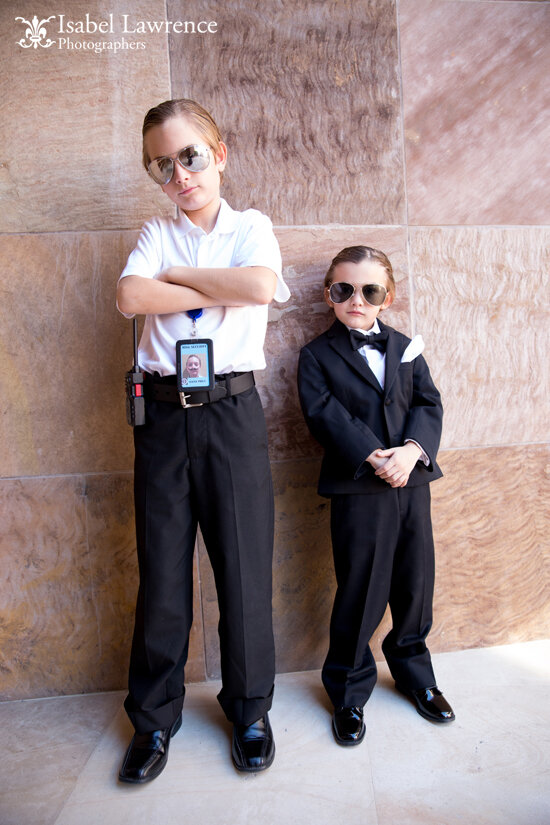 Another one of my favorite elements was this "security" team. They were in charge of keeping the rings safe. Besides being adorable, these little guys were great actors. They kept in character for most of the day.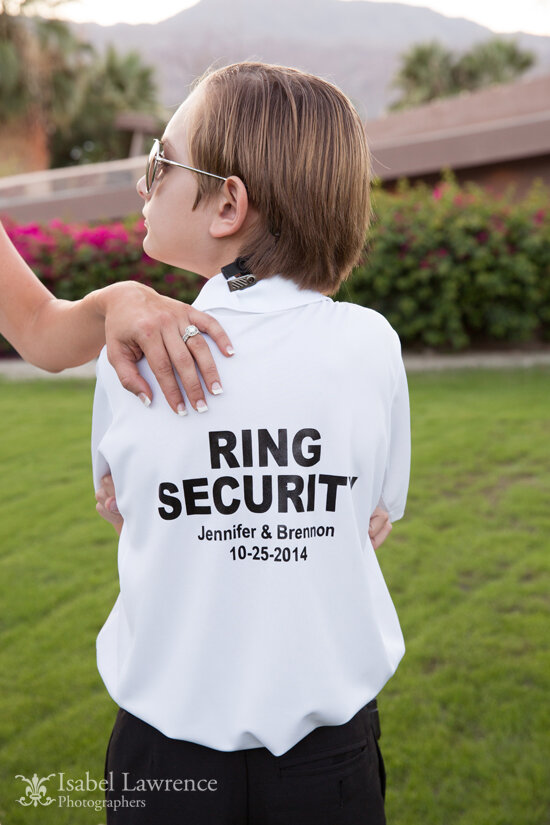 So cute!
I hope you'll check back tomorrow for more of this lovely wedding.
Event Coordination: Celebrations of Joy
Wedding Gown: Morilee
Flowers: Maggie Jensen Floral Event Design
Comments Off

on Jeni & Brennon, Private residence in La Quinta Part 1