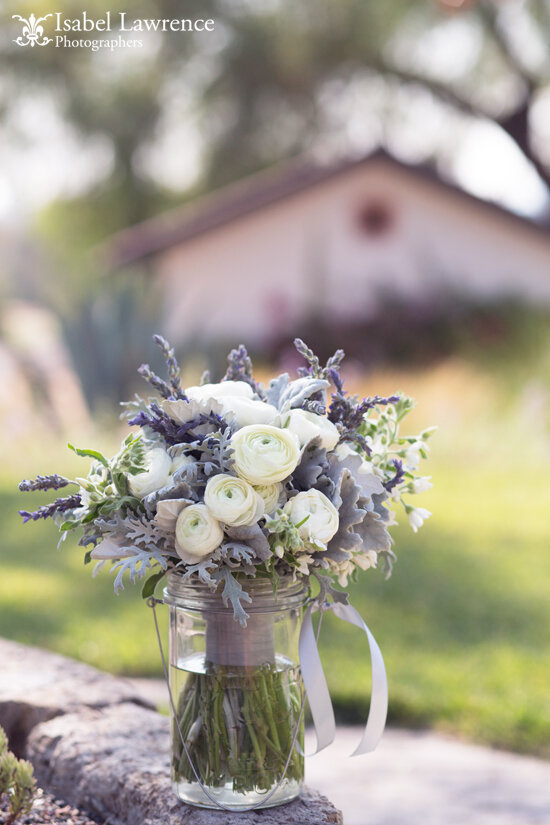 It's hard to believe 10 years have passed since we photographed Daisy and Matt's wedding in Santa Barbara. Since that time, we have photographed each of their anniversaries without fail. Over the years we have traveled to Hawaii with them, did a session on horseback, documented them in their home with their beloved pets: Ghost and Fleur and most recently become completed besotted by their son, Jazz.
Larry and I cherish each and every session with this family and have loved being a part of their lives.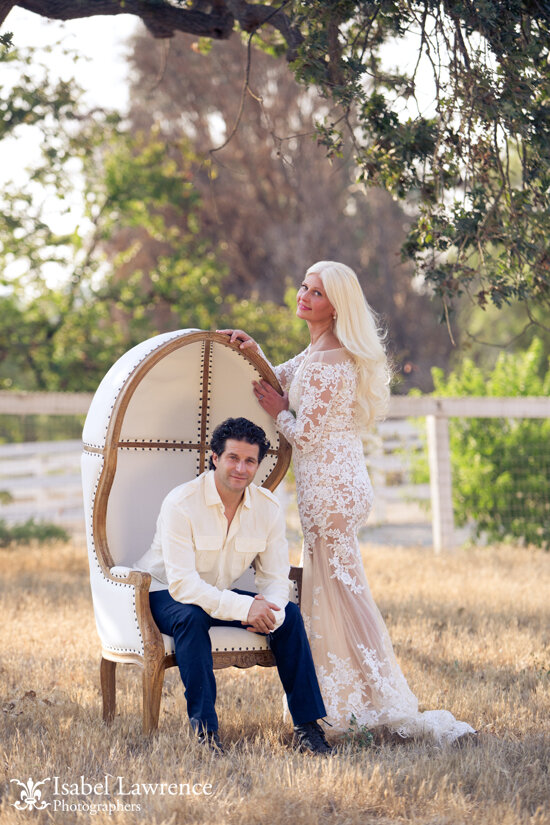 To mark this most special of anniversaries, Daisy and Matt threw a wonderful intimate party to renew their vows and celebrate with their closest friends and family. We started off the day at a fabulous hacienda in the Santa Ynez valley where we photographed some family portraits before all the festivities began.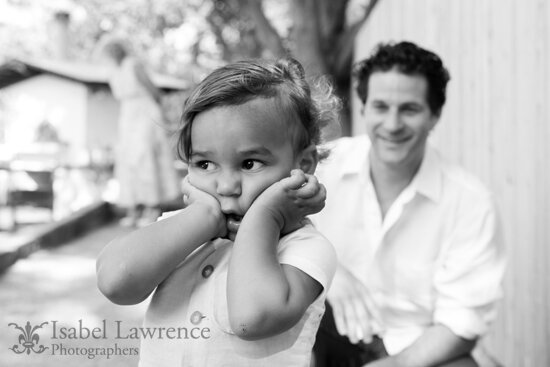 While Mom and Dad were looking pretty spiffy, Jazz stole the show at every turn!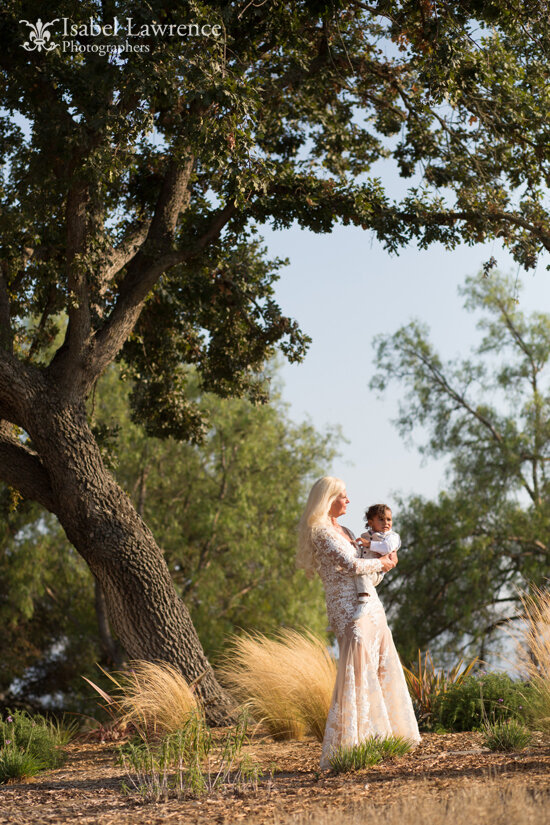 Daisy is such a joy to photograph. She puts so much thought and care into her wardrobe. Plus, she just instinctively knows what makes a good photo.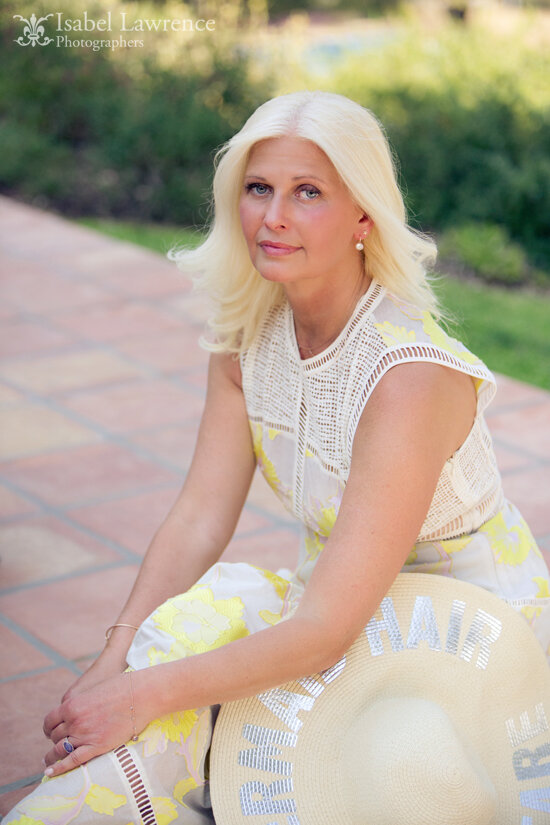 She is even more beautiful today than she was on her wedding day. And trust me, that is saying a lot!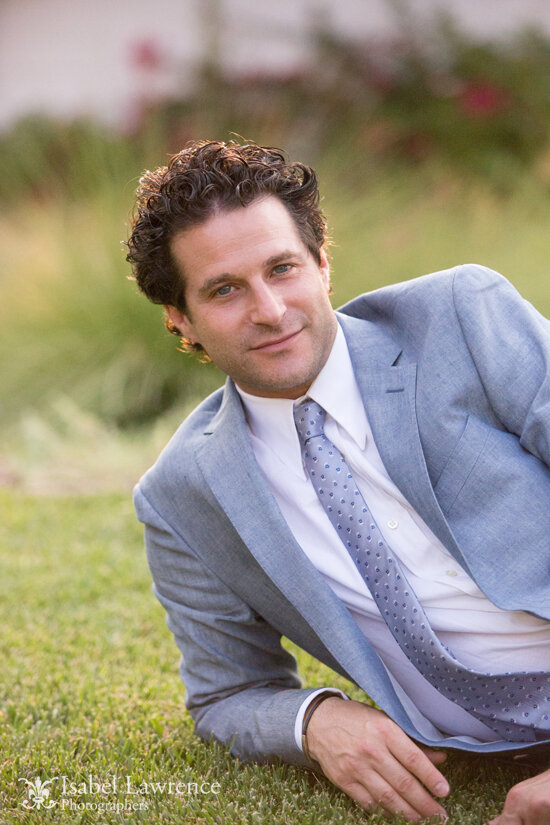 Matt was looking so handsome in his blue suit. It complemented his eyes perfectly.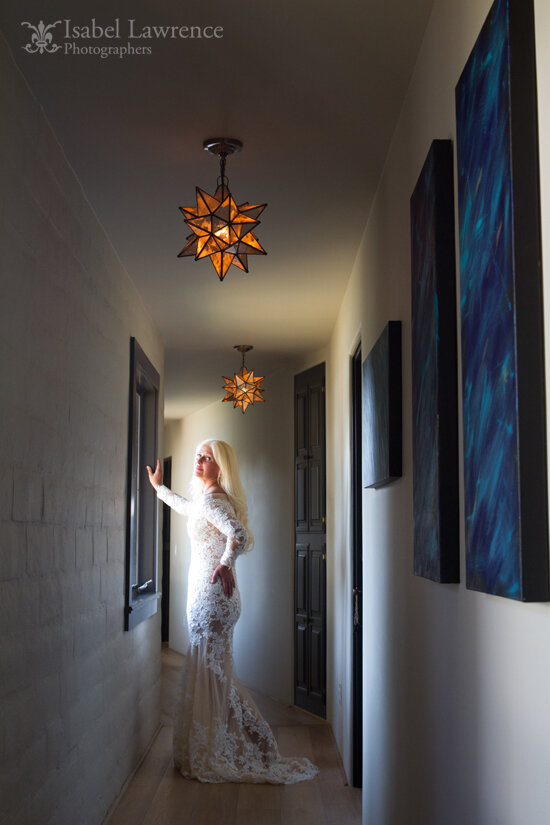 The fabulous home that they rented offered so many wonderful photo opps.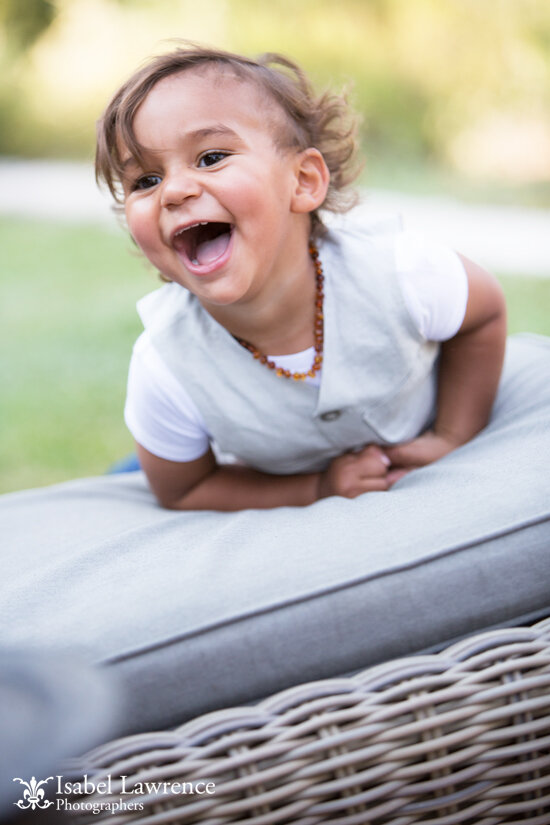 Plus lots of great places for little ones to run and play!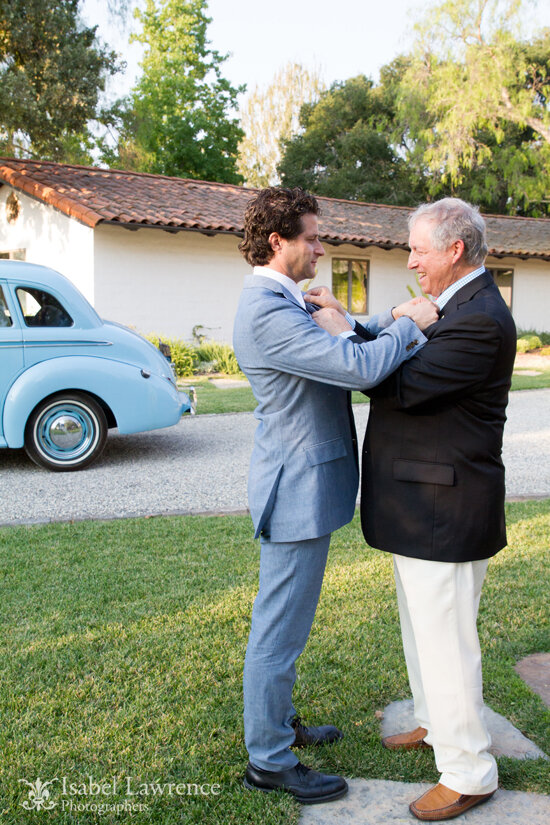 Matt gets a helping hand getting ready from his dad…or is it the other way around?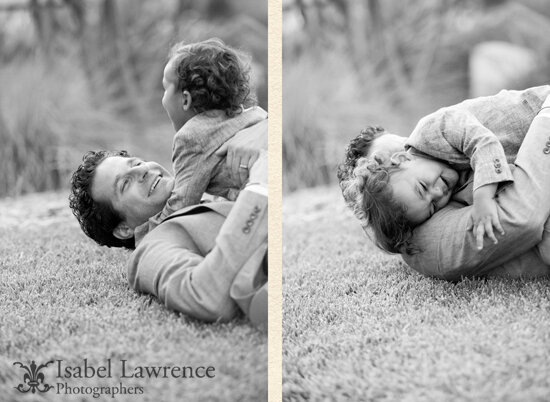 Here's what I love most about Daisy…most wives would blow a gasket if they saw their husbands and children horsing around like this while dressed in their fancy suits. Not only, would she not mind, if she hadn't been inside getting ready herself, she would have been rolling around with them.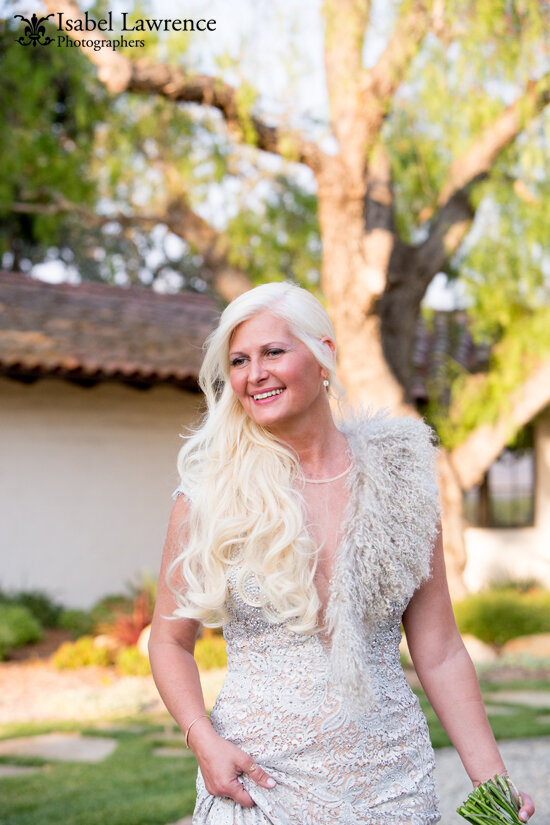 Daisy looked simply stunning in her party dress.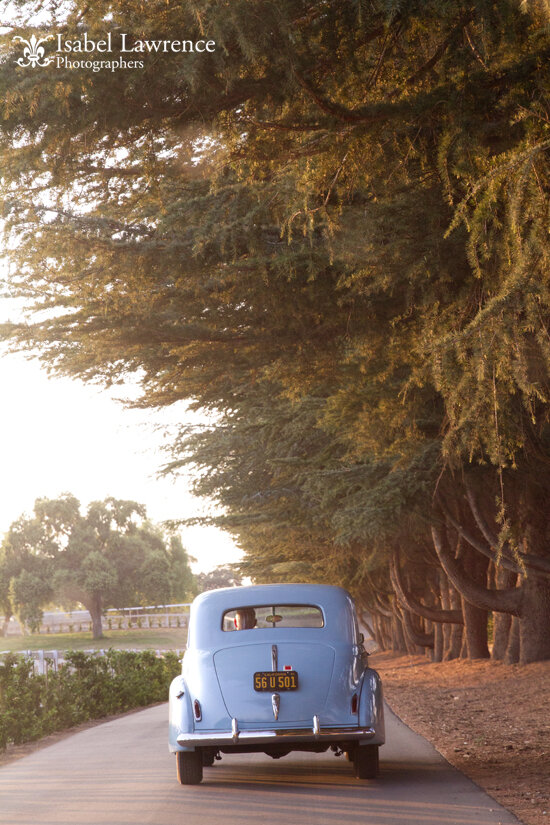 What did I say about this couple's attention to detail? A turquoise vintage car was the perfect transport to the ceremony and party site.
Please come back tomorrow for part 2 of this post. There will be lots of wonderfully sweet moments and charming decor!
Flowers by Renae's Bouquet