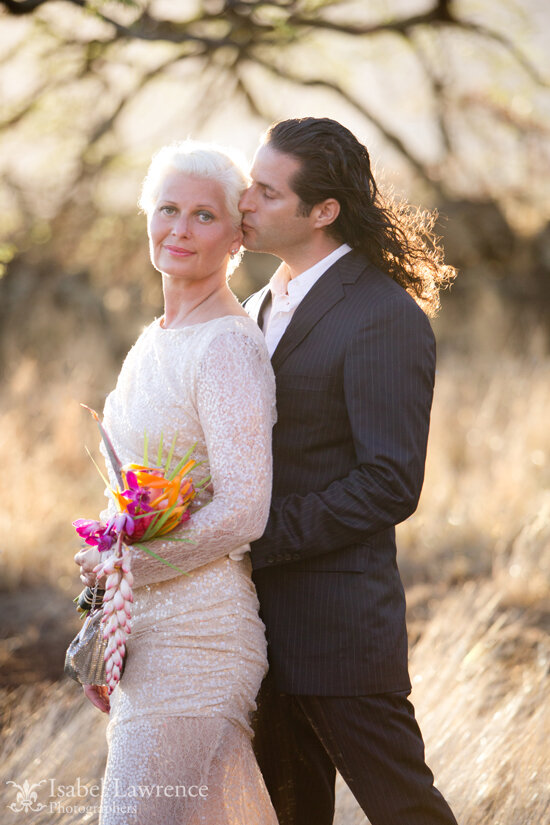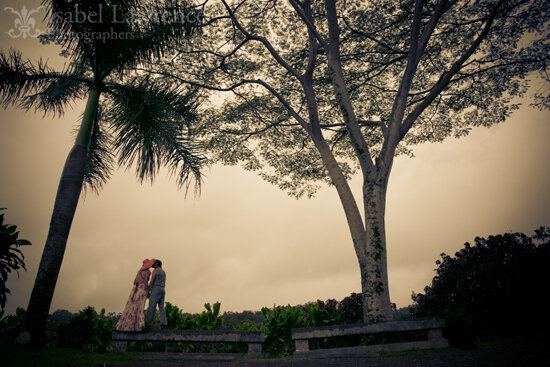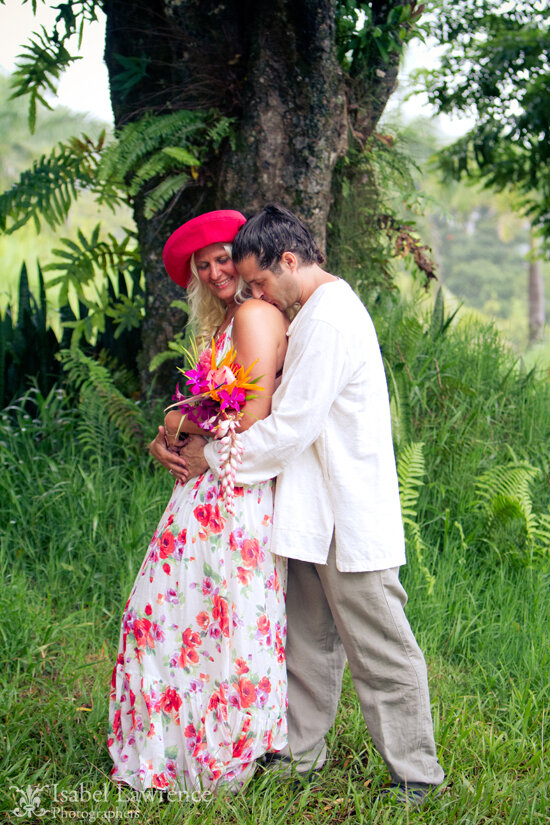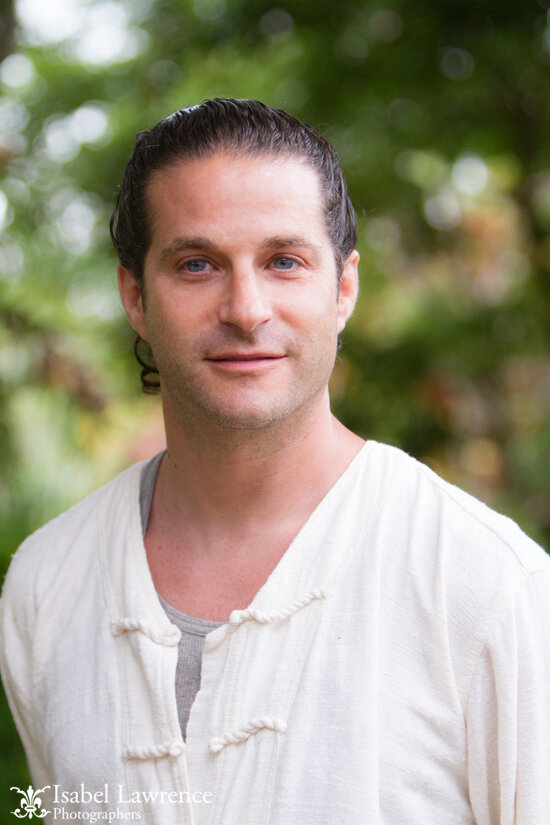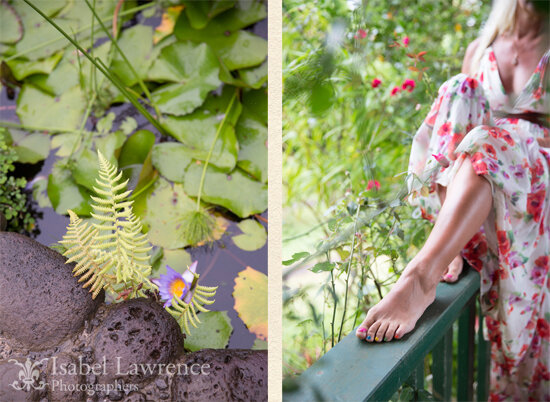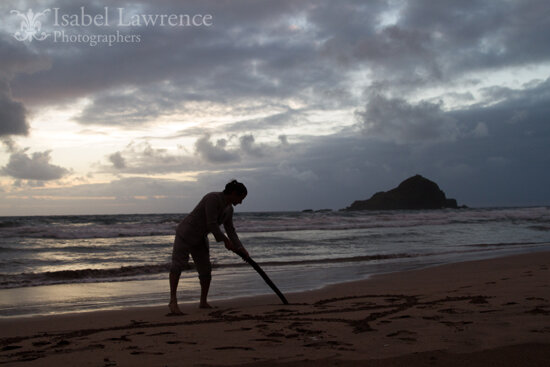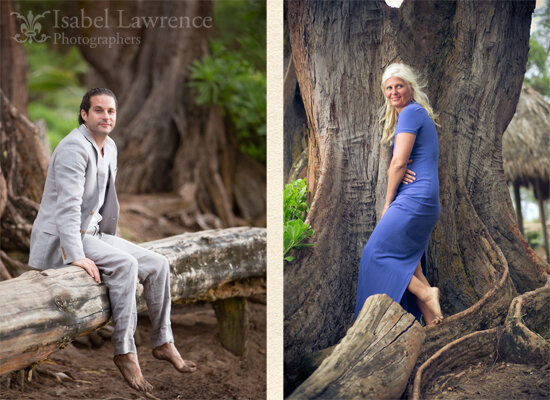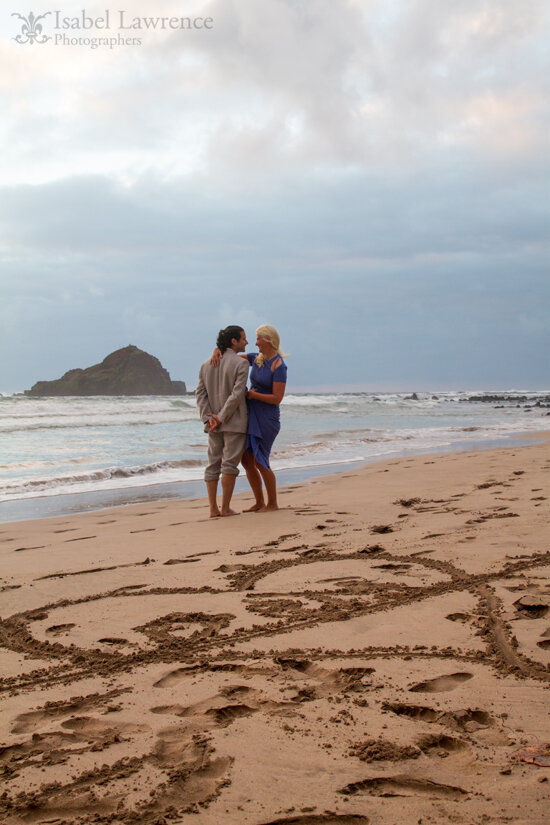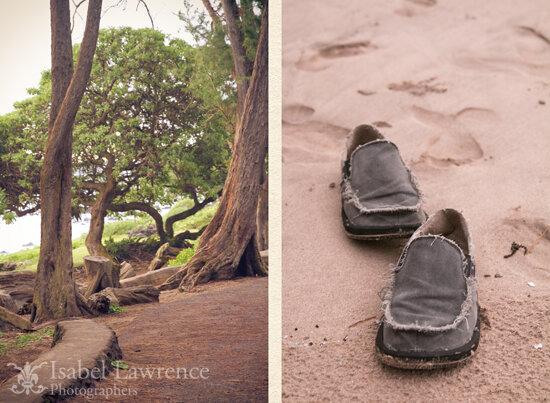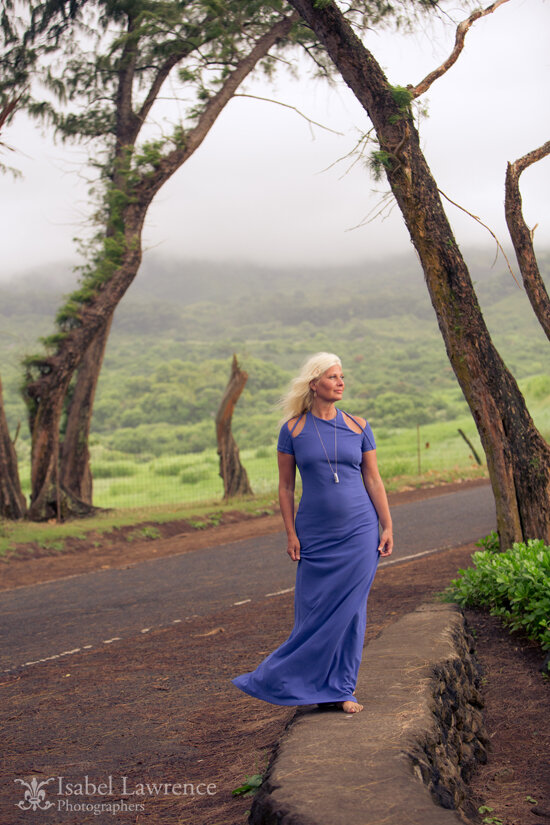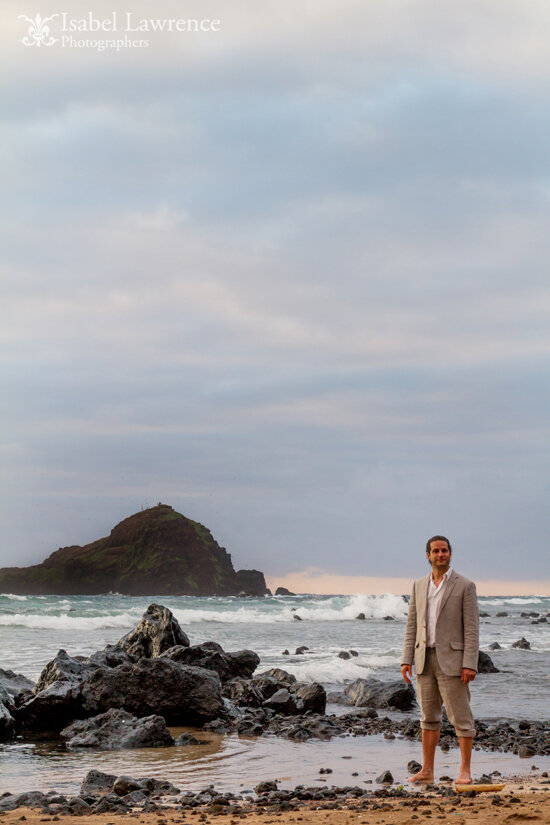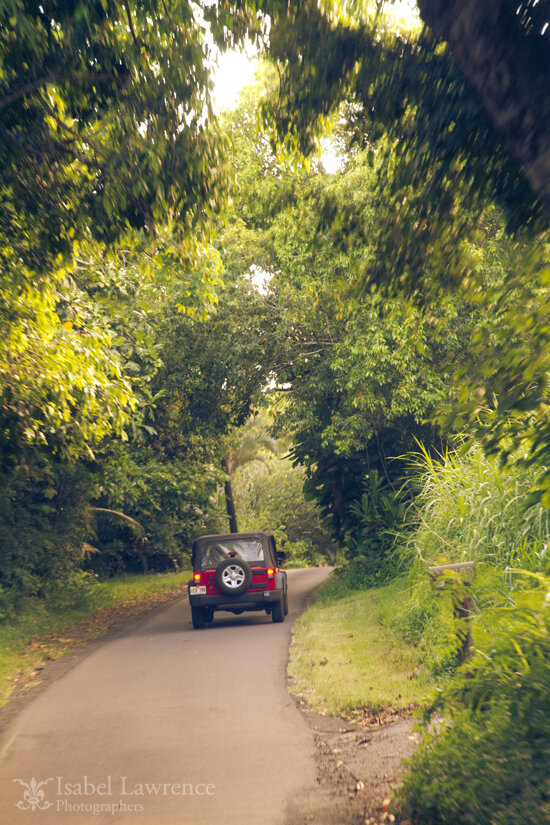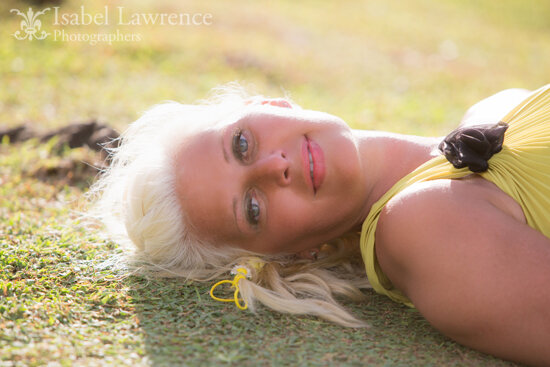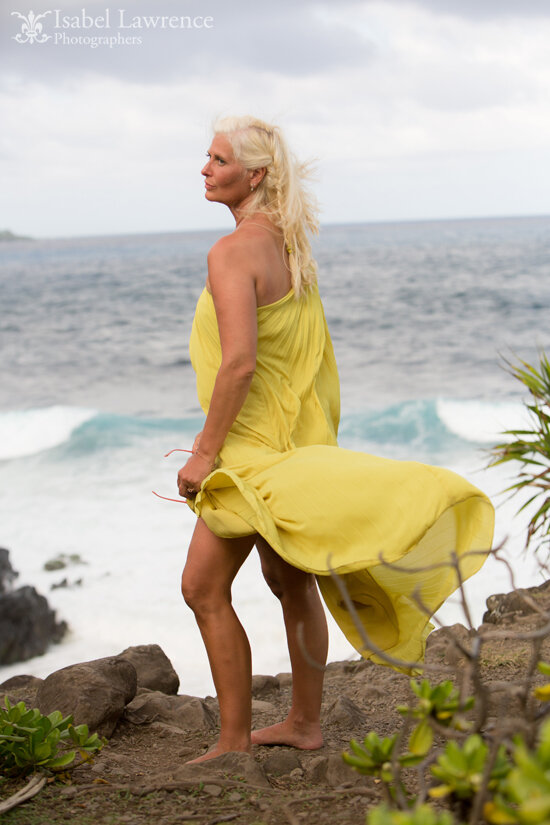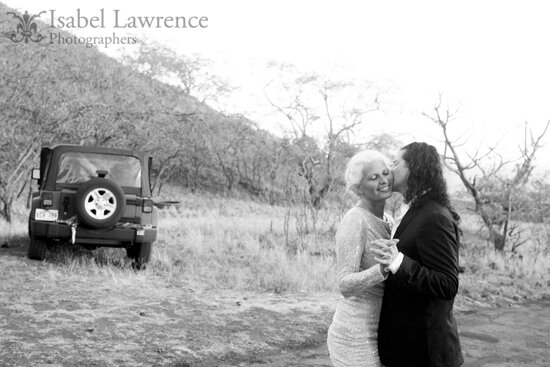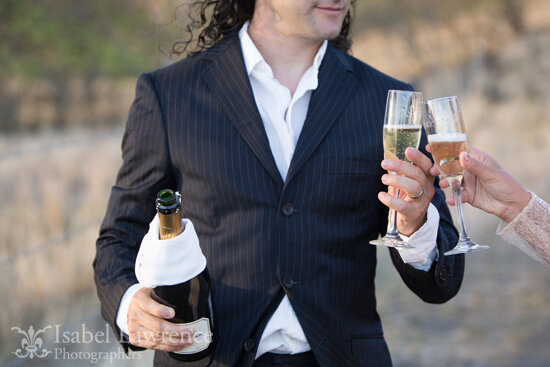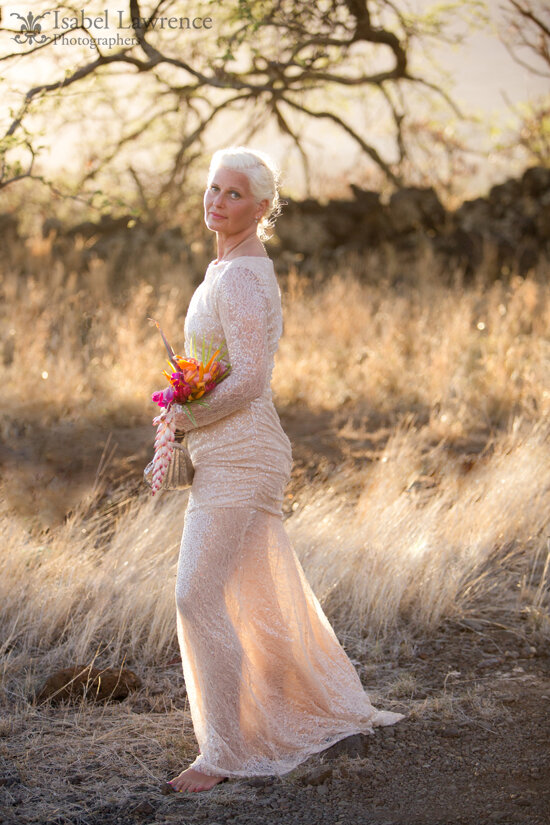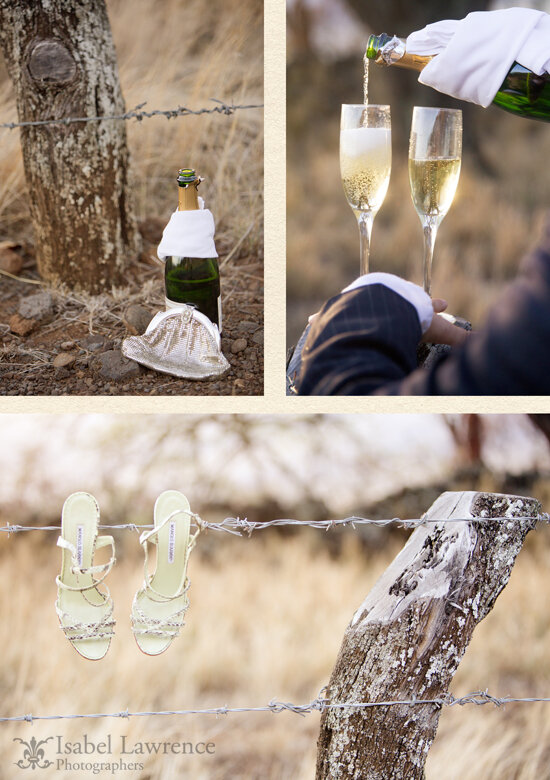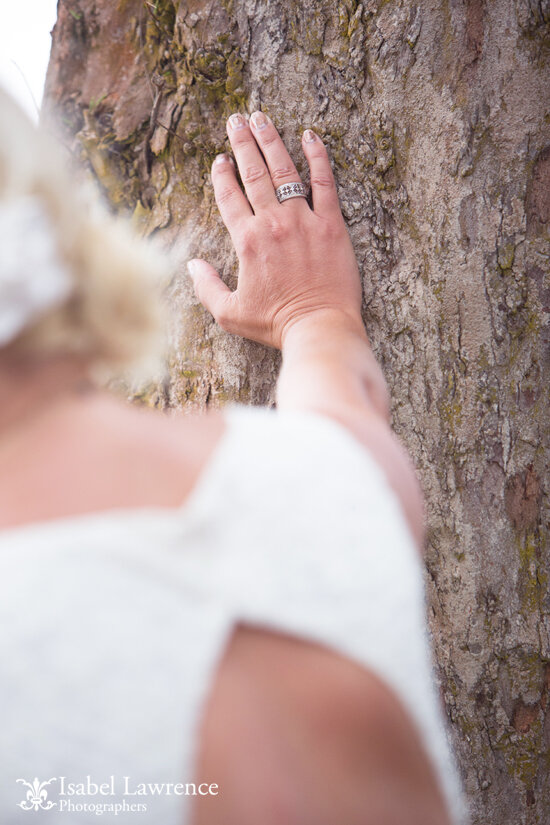 If you think being a photographer is all about traveling to exotic locations and shooting amazing people – well, in this case, you'd be exactly right!
For the past 8 years, Daisy and Matt have commemorated their anniversary with an Isabel Lawrence photo session. It seems like every year, our shoots have gotten more elaborate. Last year, they rented out Greystone Manor. I can't tell you how wonderful it was to have that gorgeous place all to ourselves. The year before that, we began the day in wine country and ended it galloping across the beach on horseback in Summerland. Up until now, one of my favorite sessions had taken place in Santa Barbara where vintage clothing suited the old car Daisy had procured for the shoot.
This year however, is going to be hard to beat! Our location was the incredibly gorgeous Hana in Maui. Despite there being some rain, we were in a tropical rain forest after all, spirits were high and the shutter was clicking. When not kicking back on the beach, we were touring places like the Garden of Eden Arboretum and The Seven Sacred Pools. Some of my favorite images came from our shoot at sunrise on Hana Bay.
Daisy and Matt, words can't express how grateful we are for this experience. Hanging out and making these images with you was so much fun! The only problem is, how are we ever going to top this?
Comments Off

on Daisy & Matt's anniversary session in Maui