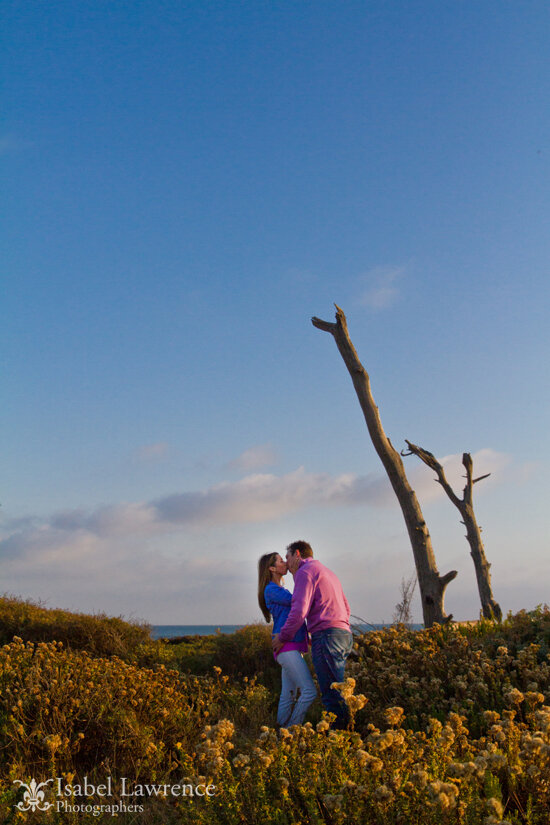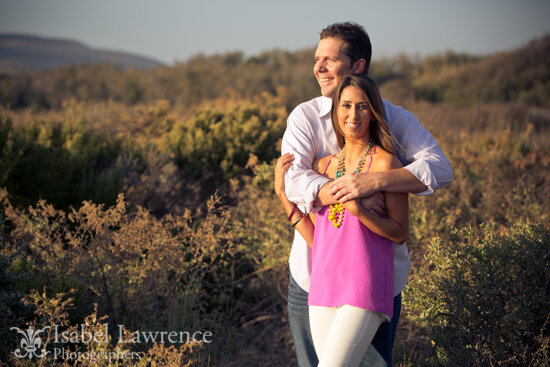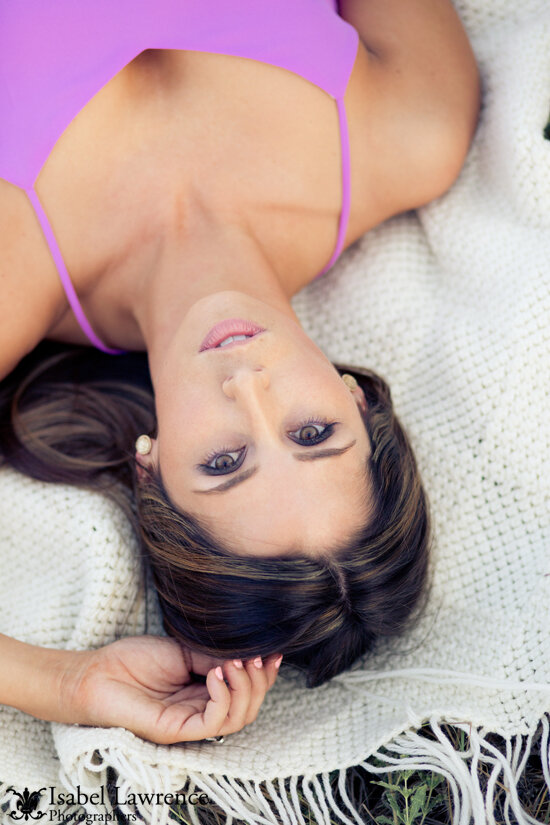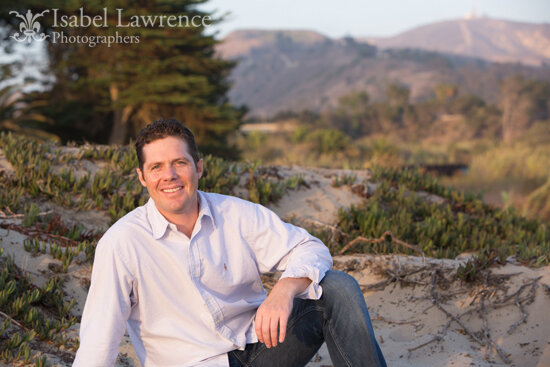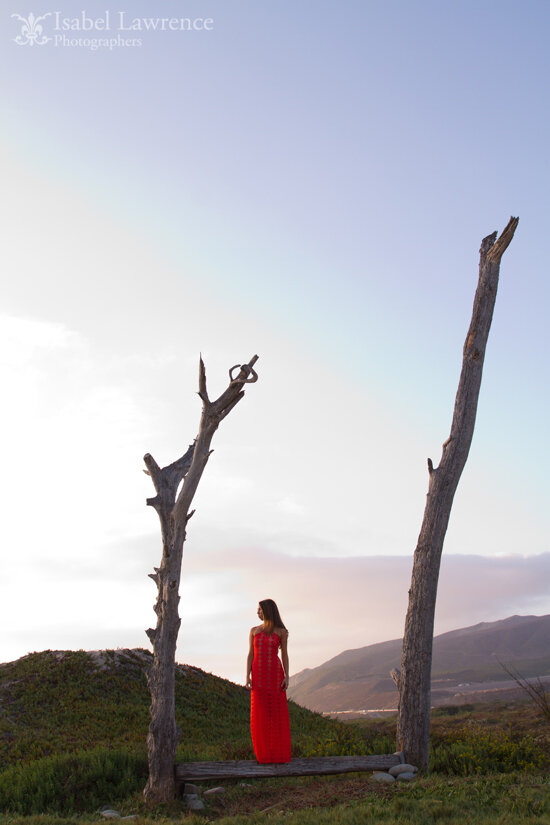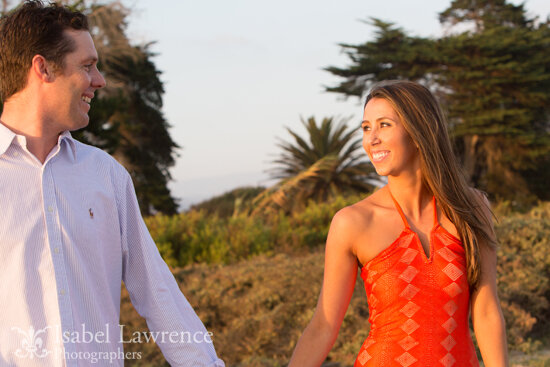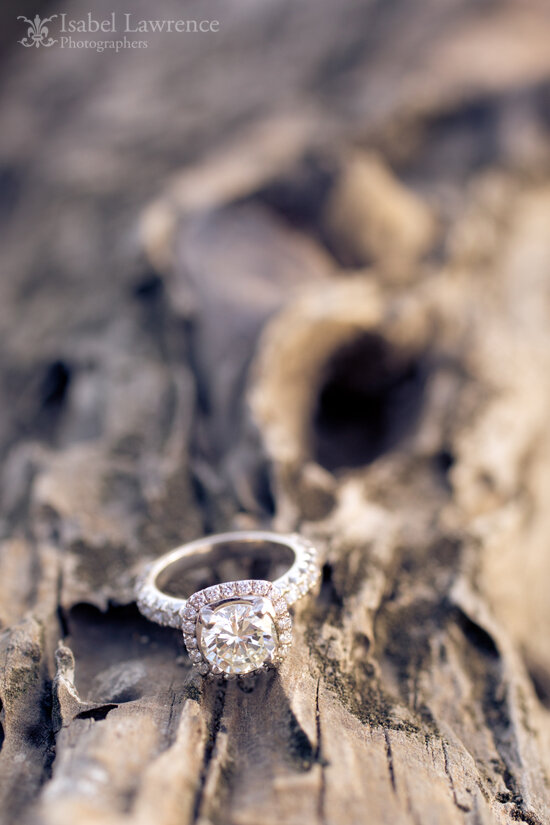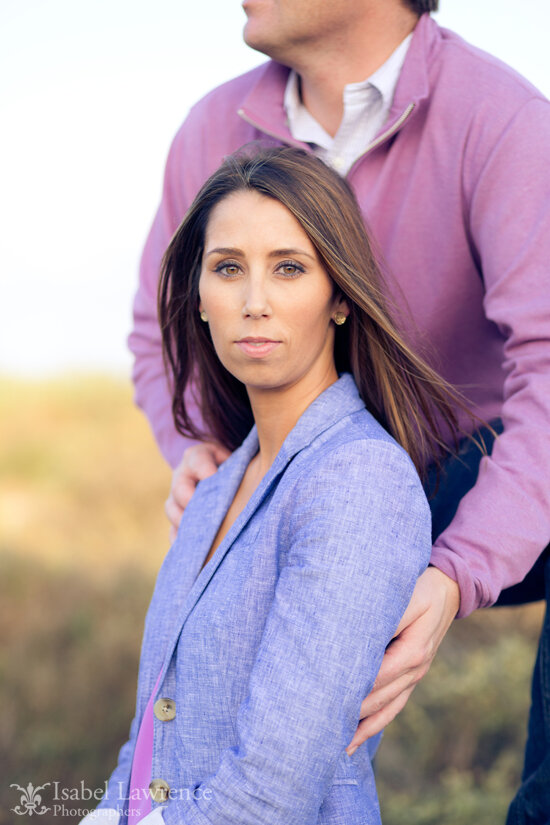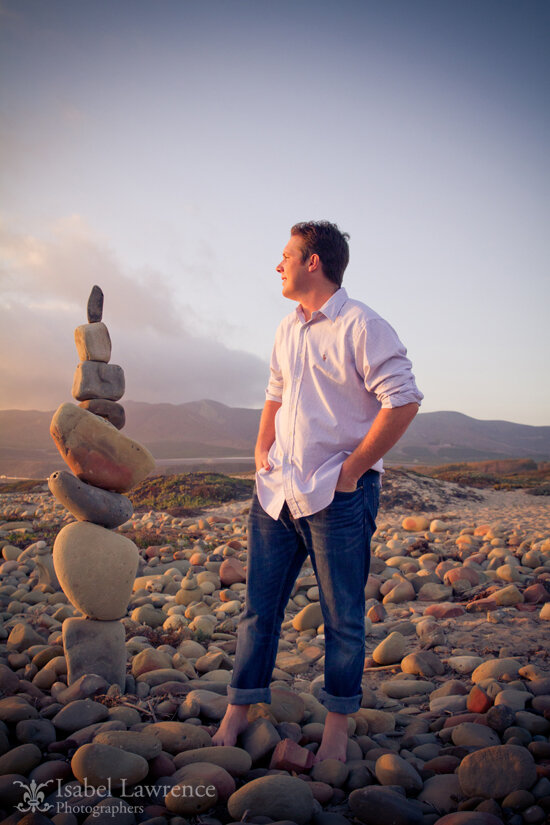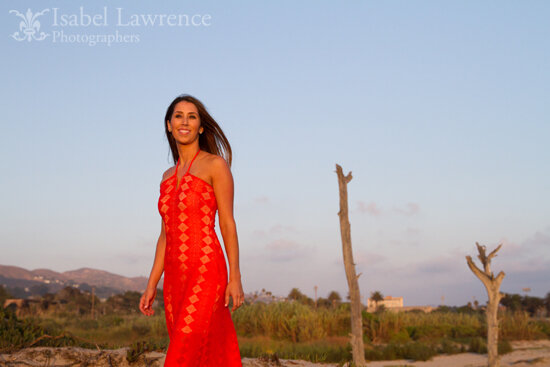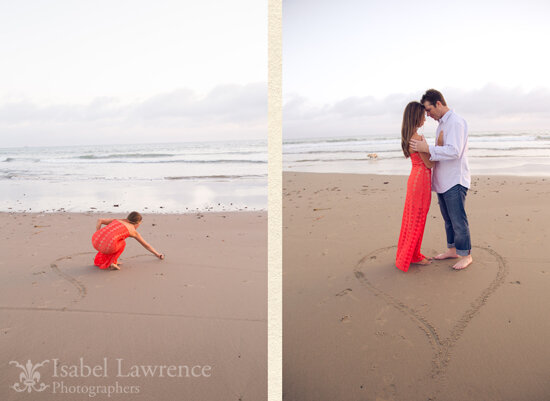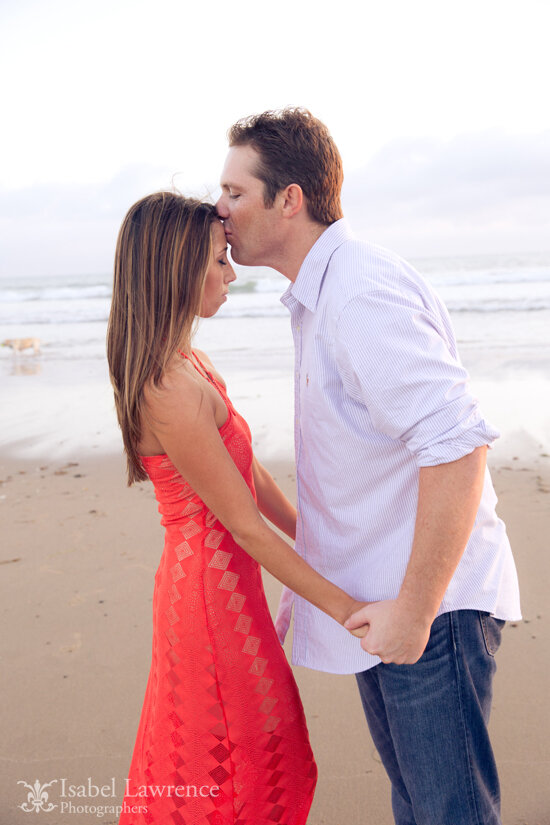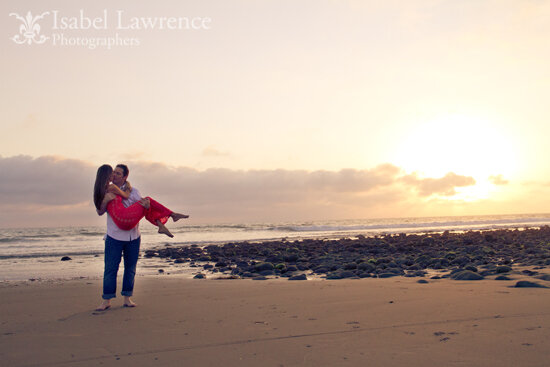 We are often asked how we go about choosing a location for our engagement sittings. The first thing we ask a couple once they've booked their session is what type of environment speaks to them? If they are outdoorsy, we will suggest a wooded park or hiking trail. If they're into art, we will take them to a museum or an urban setting with interesting architecture. Sometimes our couples want the theme of their engagement shoot to reflect the wedding. For instance, if they are getting married at the Biltmore in Santa Barbara, we'll suggest the session take place at an iconic setting like the Santa Barbara Mission. In Jeni and Brennon's case, we took the opposite route. They are getting married in Palm Springs where they live, so our suggestion to get away from the desert heat and do our shoot on the beach sounded great to them. We all loved the idea that these images would be so different from the ones we would make at the wedding.
So once we've settled on a theme and place, how do we narrow down the location? It has to meet 3 basic criteria:
1. It is easy for our clients to get to without much difficulty. No matter how gorgeous the setting, if it is not safe to get there, we are going to pass.
2. It's relatively private. This is important because we want our subjects to be at ease which can be difficult when there are hoards of tourists or lookie-loos all around. Also, we encourage our couples to bring a change of clothing, so having a place to slip into another outfit is key.
3. Finally, the location has to offer good variety. Most folks don't have the luxury of devoting an entire day for this shoot, therefore we have to maximize the time we have. In this case, we were able to
photograph Jeni and Brennon in a meadow, the beach and amidst beautiful rock sculptures – all within close proximity.
Even though the subject of this blog post is an engagement session, the criteria I mention will also work in lots of other applications so keep them in mind the next time you are taking photos of your sweetie, kids or pets.
If you like this post, you might also like this.