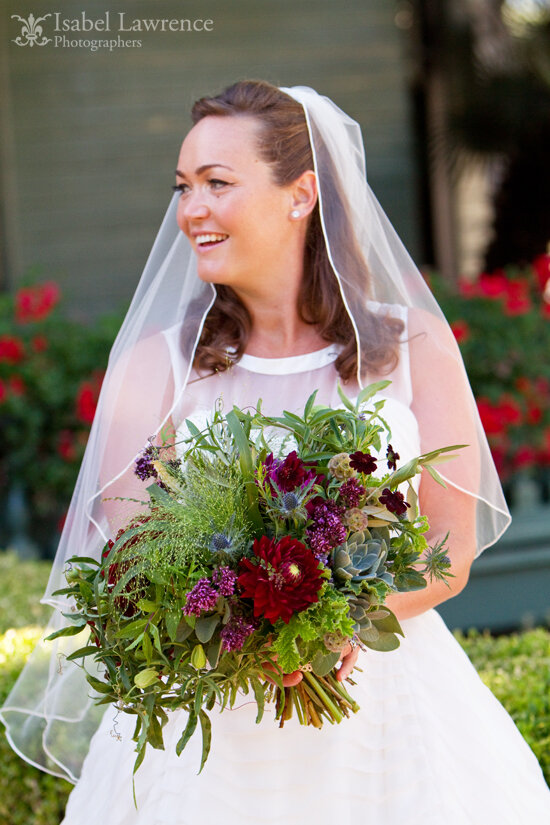 One of the coolest things about photographing weddings is being privy to lots of gorgeous decor ideas. This wedding was redolent with lush, natural elements. If you are drawn to plants and elements that could have been plucked from a forest floor, then you are going to love this post.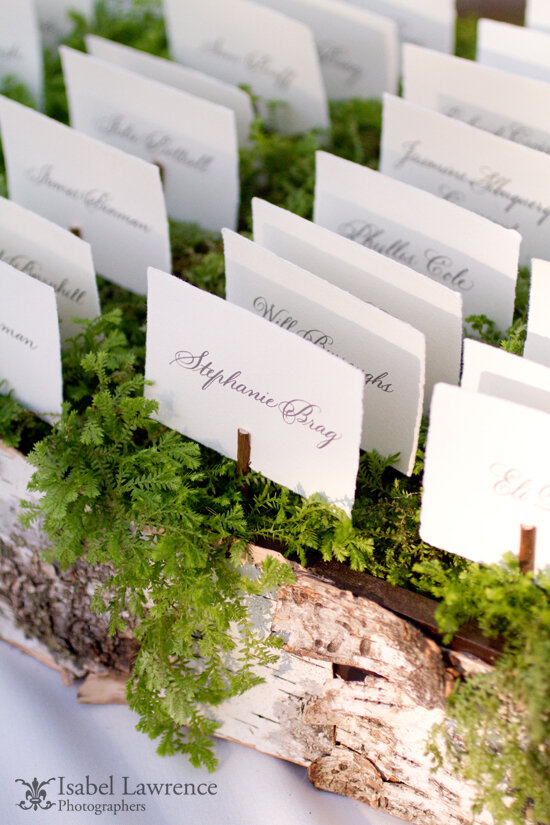 A key strategy when incorporating a theme into an event like a wedding is to be consistent. Holly Flora, the mastermind behind all of these gorgeous florals, never missed an opportunity to weave natural elements into all aspects of the decor.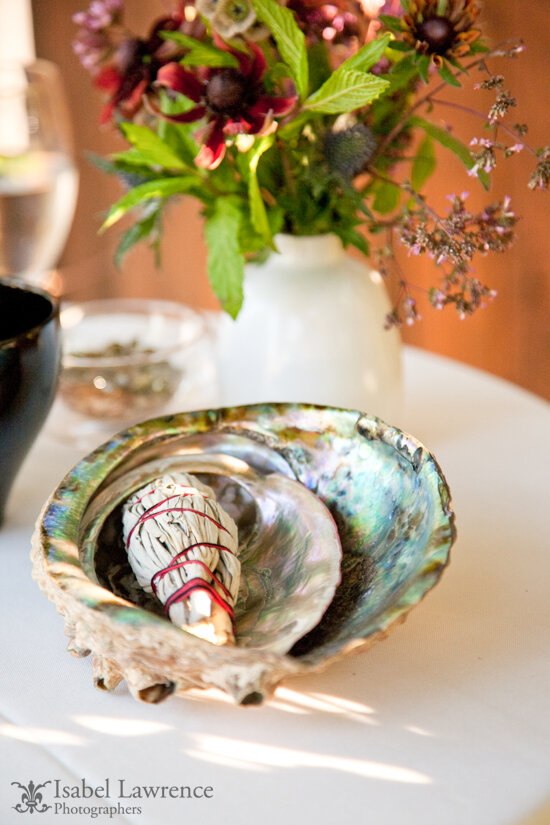 The officiant burned sage during the ceremony. Abalone shells served as the perfect vessel for the bundle.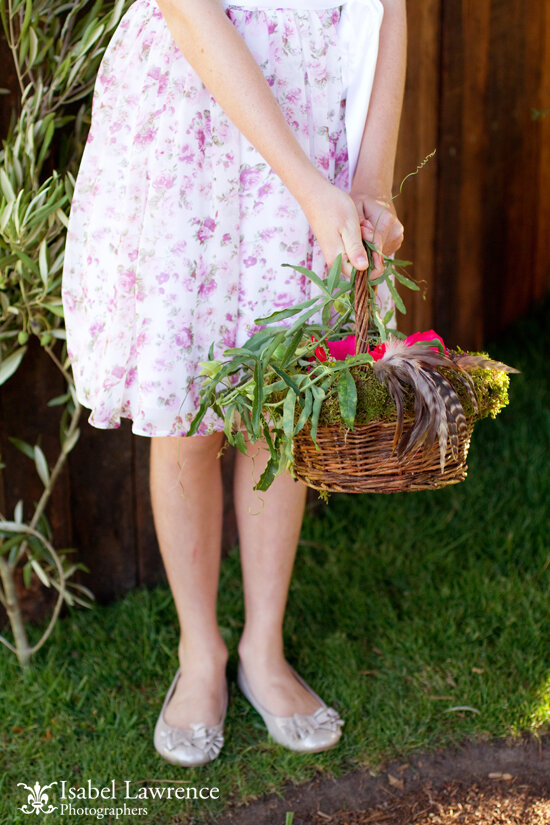 It appears as if the flower girl just returned from a jaunt through the woods. This charming basket, in addition to holding flower petals, is brimming with vines and feathers.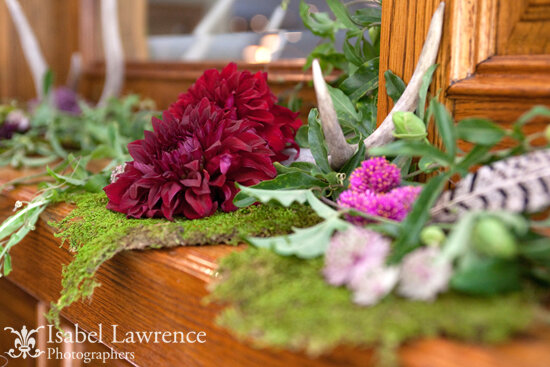 Speaking of feathers, it's important to weave the same items throughout. It not only reinforces your theme but ties everything visually together. Notice the stag's horns? You'll see them again used in a different way.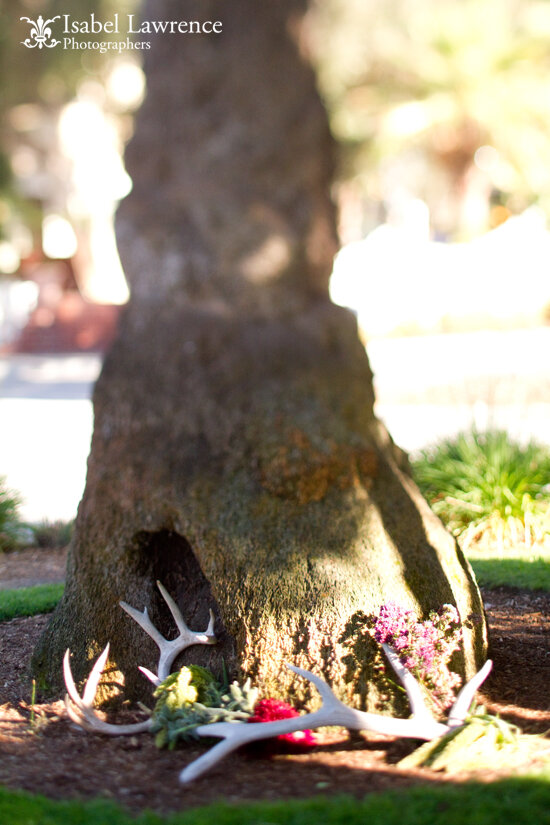 Not even the hollow of a tree escaped the careful eye of Holly Flora!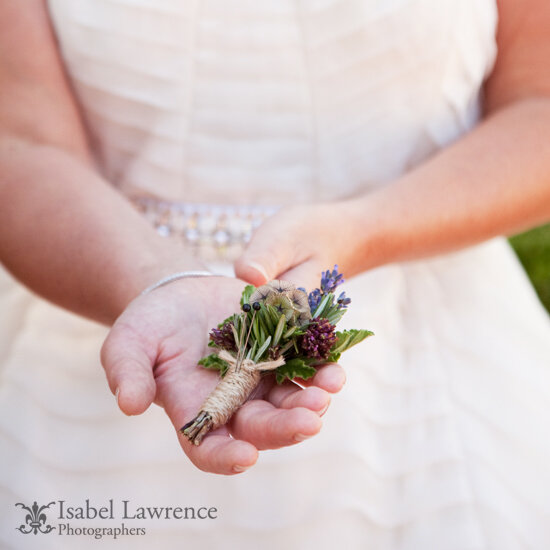 Sometimes the tiniest detail serves to delight. The twine tied around the groom's boutonniere ensured that he too, was participating in the theme.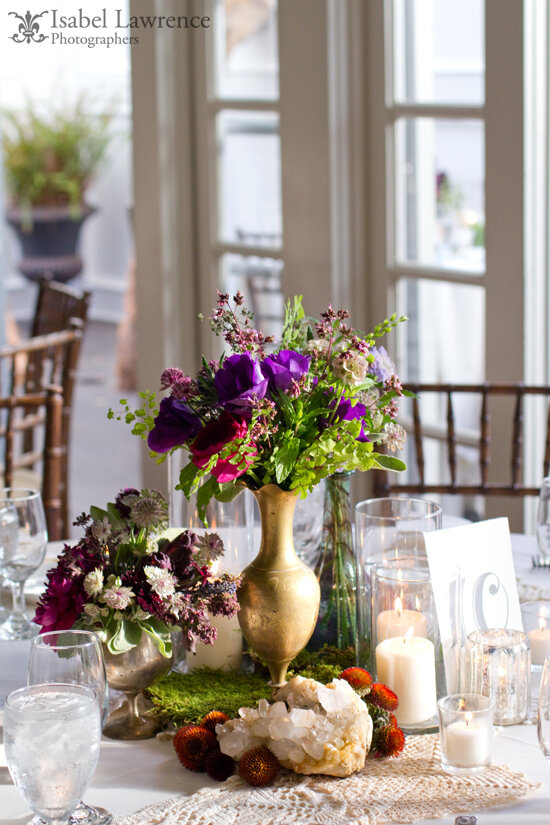 Notice the beautiful use of texture here. From the crochetwork on the table to the spiny seed pods strewn about, it all looks so effortless and natural. I had never seen crystals used in this way before. I have to admit, I have stolen this idea for my own dinner parties.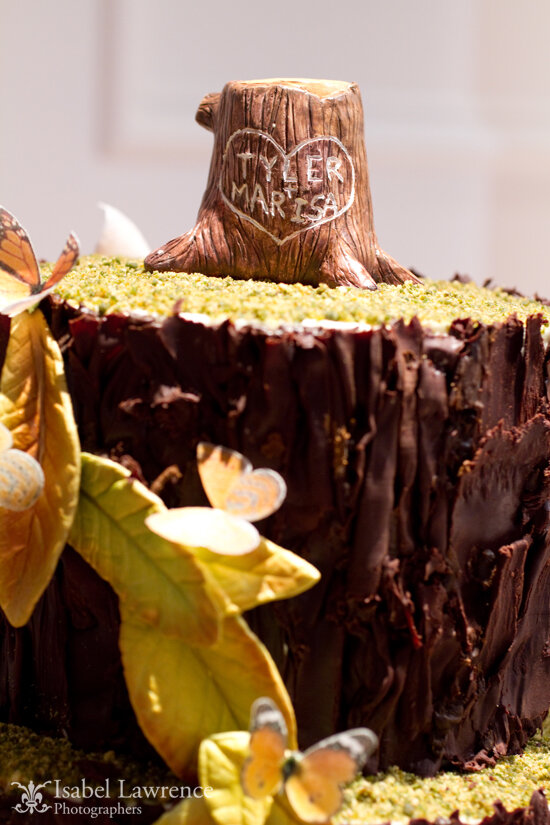 Of course, the crowning touch of any wedding, in my opinion at least, is the wedding cake. A very talented friend of the bride and groom created this perfect masterpiece.
I hope you enjoyed this post and that it served to inspire! If so, you might also like to see images from this lovely, lacey wedding
Comments Off

on How to incorporate natural elements into your wedding decor